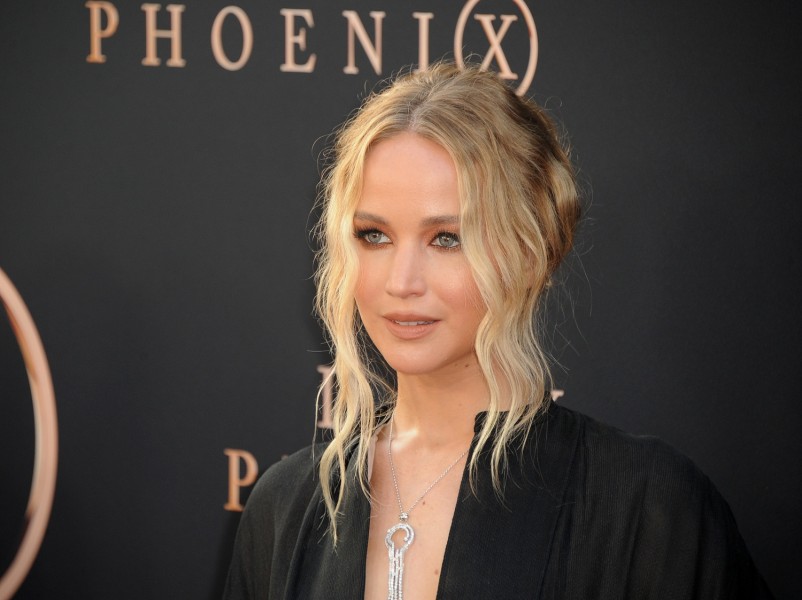 Actress Jennifer Lawrence is officially married. The actress tied the knot with Cooke Maroney, an art dealer, in a wedding that hosted over 150 guests. The power couple didn't skimp on the wedding, with big names in attendance, including Adele and Emma stone among dozens of others.
The wedding was hosted in a castle in the U.S. That's right - guests who couldn't make it to the wedding didn't have to order flower delivery to Paris. The castle venue was located right here in Rhode Island.
Held in Newport, Rhode Island in a mansion, the venue was inspired by French King Louis XIII's hunting lodge. The backdrop was picturesque, making Lawrence appear like a queen in her Dior dress.
Maroney started dating the actress in 2018. The couple has been living a fairytale lifestyle ever since. The two were engaged in February 2019 and wasted no time in tying the knot. The two had an engagement party in May in Brooklyn, NY, where they held the party at the River Café.
Maroney is the perfect choice for Lawrence. Owner of his own art gallery in New York, he offers her an escape from the Hollywood fame that she is accustomed to in her life.
The couple has kept their honeymoon plans quiet, with fans lining up to send flowers to Israel online or to any destination the couple chooses. Lawrence joins the pool of major celebrity weddings in 2019, including Justin Bieber and Joe Jonas, who were both married this year.
The Belcourt mansion offered privacy for the couple, with very little pictures coming from the paparazzi or official releases. One picture shows Jennifer and Cooke, but the photo is grainy and very hard to get any details from.
Lawrence's gown was sparkling, and the groom wore a chic tuxedo, but little else could be determined from the picture.
Lawrence claims that she was not ready for marriage and wasn't looking for love when Cooke came into her life. She says it was unexpected, and she says that he is her best friend.
Rumors state that the wedding was fall-themed, with apples, open fire spits and also dark-colored flowers. Food was cooked outdoors and included fish, roast beef and a variety of other options.
Dior was the go-to designer for the bride and groom, and insiders claim that the bride wore her hair up so that the strands of her hair framed her face. Dior's design team flew in from Paris the day before the wedding. The party lasted until 3 am for some guests while the newlyweds didn't leave until 5:30 am.