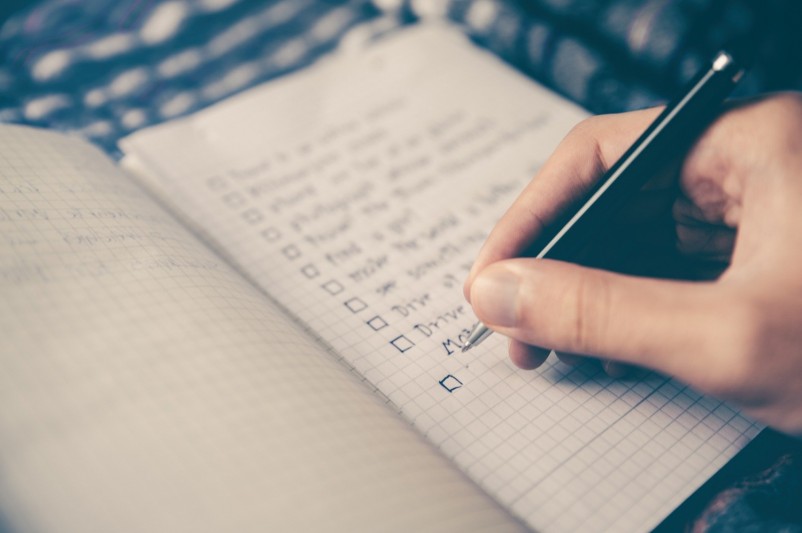 Traveling is one of the most thrilling hobbies to have. If you're interested in traveling, you understand the drill when you forget to pack essential items.
Imagine having no tissues during emergencies? Or running out of drinking water in the middle of nowhere?
Traveling is exciting, but it requires preparedness. A small mistake can ruin the trip you've spent so much money on.
When you're going for the getaway you'll remember forever, you need to make sure nothing gets in the way of enjoying yourself. Moreover, if you are a frequent traveler, having a fixed packing checklist is necessary.
We have prepared a packing checklist for you that you can use before traveling anywhere.
1. Backpack
The first item every traveler should pay attention to is backpacks. There will be a number of important things you'll carry during your travels. However, if your bag can't take the weight of all these items, you will be in trouble.
The perfect backpack should have enough pockets inside and outside for convenient storage. It must have a storage capacity suited to your needs.
Your travel bag should also be durable and secure. During travel, bags are one of 3 things that's handled roughly.
That's why finding the right backpack is an essential step for every traveler.
2. Flip Flops
Take flip flops with you based on the location of your travel. If you're traveling to a hot climate, you will need these babies for sure.
You may also be planning to do some sightseeing, and the best way to do that is in flip flops. Wearing shoes or sneakers may be a good idea. But to avoid blisters, you may want to pack a pair of comfy and airy flip flops.
3. Insect Repellent
You don't know how the location is until you actually there. Many parts of the world are rich in wildlife. And some parts may have insects that can pass on dangerous diseases.
Viruses can be spread to your immune system through mosquitoes, flies, fleas, and ticks. Getting infected with lyme disease, malaria, river blindness, bubonic plague, dengue fever, and West Nile Fever may be possible. Therefore, do yourself a favor and keep an insect-repellent in your bag.
4. Waterproof Jacket
A waterproof jacket is a useful item to have with you when you're traveling, especially in wet areas. It can act as a raincoat and protect you from harsh climates.
Activities like fishing, boating, and hiking may demand you wear a waterproof jacket. You may be fine without it in a hot climate, but for colder climates or rainy areas, don't forget to pack this item.
5. Umbrella
A waterproof jacket or a raincoat can protect you from any situation. However, for less coverage from water, you will find an umbrella very handy.
You can also use the umbrella to shield you from the sun. You don't need to carry this with you if you are wearing other protective gear, such as sunglasses and hats.
6. Sunscreen
Traveling to a warmer climate? Don't forget to pack the sunscreen lotion.
Don't rely on the hope that you can buy some once you get to your destination. You may not have enough good options to choose from. So, it's always best to buy one from your local supermarket and take it on your trip.
7. First Aid Kit
Unless you are going to spend your vacation in major cities of the world, such as London, New York, or Tokyo, you will need an emergency first aid kit.
Travelers typically like to travel to remote, wild places, which is where accidents can happen. To be safe rather than sorry, pack a few items in your first aid kit before you board your plane.
A small first aid kit should contain eye drops, antihistamine tablets, painkillers, antiseptic cream, cleansing wipes, bandages, safety pins, tweezers, scissors, and skin rash cream.
8. Bathing Products
First of all, don't carry the entire bottle of shampoo on your next foreign trip. Two ounces or so of shampoo, conditioner, shower gel, and moisturizer should be enough for a short trip.
Make it four ounces if you're going to be away for longer. One option is to buy a travel-size bathing set. The other option is to buy empty containers of two to four ounces and fill them up with your favorite bathing products.
9. Sleeping Essentials
Yes, you will have fun on your trip, but your sleeping schedule will be affected greatly.
It doesn't matter where you are - the plane, a hotel, or a house - the sound of the new environment can prevent you from getting enough sleep. Sleeping can also be hard due to jet lag.
In a situation like this, eye masks and earplugs can help you fall asleep quicker and better. So, don't forget to add some of each in your luggage.
10. Plastic Bags
Plastic bags are very handy to have on foreign trips. You can store wet clothes, food, dirty laundry, etc. in plastic bags.
It doesn't even take much space to store them at the beginning of the trip, though it may return full. Make sure you have this on your packing checklist.
11. Stationary
You may need to note important phone numbers and addresses, so carry a pen and a notepad with you when you travel. To pass the time in the plane, you can read some books or write in your journal, so take them as well.
12. Chargers and Converters
Don't forget your phone charger, or you will be at a loss. Since you will be bringing back a lot of good memories, make sure you have enough space on your memory card. Also, research the voltage used in the country you're traveling to so that you can take the right converters with you.
13. Food
You must fill up a side of your bag with food and water supplies. Although you will be provided with food on the plane, you may not find it or the local food to your taste.
Having some snacks like granola bars, protein bars, chips, chocolates, and nuts is a good idea. Since you can't predict what sort of meals will be provided to you at the foreign hotel or residence, it's better to take some precautions.
14. Travel Documents
It goes without saying that you should keep all your travel documents safe and organized, possibly in the pocket of your pants. You can also keep them in your carry-on.
Some of the documents that you must carry with you while traveling are a passport, itinerary, travel plan, driver's license, and airplane tickets. Moreover, certain countries may require you to possess licenses for activities like scuba diving, fishing, etc.
Bottom Line
All you need is this simple list to make packing easier and quicker before every trip. Of course, you can add more items to this list, but ideally, this is enough.
When you're traveling, you should try to carry as little as possible. The reason behind carrying less is to keep space for souvenirs and products that you want to buy for yourself.
Since you'll be spending money on food and adventure, you may not have the money to pay for extra baggage weight on your way back home.