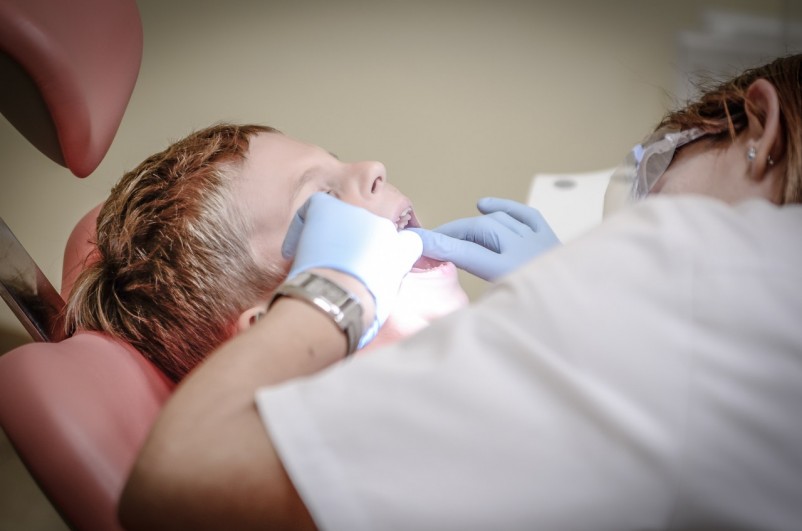 As we all know it is important to take care of your teeth. When your teeth are still healthy or you don't experience any pain, it's easy to skip an appointment with a dentist. Please don't do this! It is highly recommended to make regular appointments with a dentist. Prevention and maintenance before problems occur is the most important part of taking care of your teeth. When pains and nuisances occur in your mouth you're already too late. A regular appointment with a professional dentist keeps your teeth healthy and painless. If you already have pain in your teeth, it's of the utmost importance to find the best dental care as well of course. Finding a professional Fullerton dentist can help you keep your teeth healthy
So where should you go to if you need a Fullerton dentist to keep your teeth healthy? The Fullerton Dental Group is accepting new patients now and are known to provide top notch healthcare service. We are located in the Fullerton Metrocenter near the Sprouts Market. We are proud to provide our health care to the community of Fullerton and Anaheim. Providing the best quality and service to each and every customer in need of professional health care for the teeth is our mission. Therefore we provide our customers with several benefits to create the best possible customer experience.
We understand many people have a busy schedule. Therefor we provide flexible scheduling to fit the appointment as conveniently as possible into your own schedule.
Many insurance plans can be used in our clinic. You don't want to pay your insurance fee for nothing. That is why we have many contracts with insurance companies, so you can use your insurance to keep the cost low.
We have a wide variety of payment solutions to service the financial situations of our customers. Together we can find the best payment solution for you. We try to keep the worries for the financial part as low as possible.
For customers who don't have insurance or want additional options we offer The My Smile Dental Plan®. This plan gives you and your family access to excellent dental health care. It is not an insurance, no deductibles, no annual maximum and no participation requirements. It simply provides a discount for the dental services you use.
Our team consists of many specialists. Each member in the team is specialized in a different field. This way we can assure you receive the highest quality care, no matter the type of treatment needed.
We offer a wide variety of services, from dental hygiene to root canal treatments, and from clear aligners to implants to just name a few.

We have the latest techniques available for the highest and most modern quality you can find in teeth health care. We have digital x-ray for early detection and prevention, CEREC® CAD/CAM for creating a crown faster and more precise than ever before and the Intraoral camera to provide better understanding for you about what is wrong and what the dentist is doing.
If you need a Fullerton dentist we can provide you with the best care you can find. Do you still have a question about us? In that case, please visit our website https://www.fullertondentalgroup.com or get into contact with us. We would love to help you keep or make your teeth healthy.