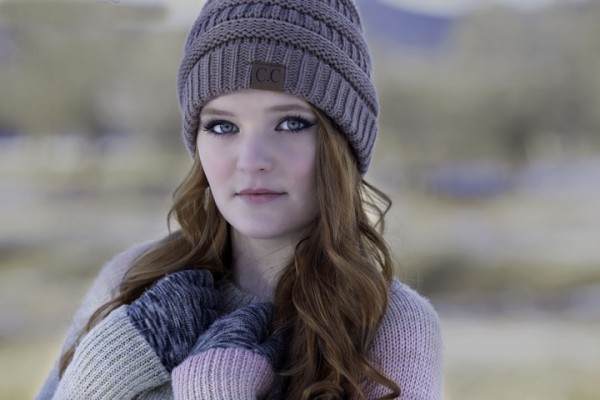 Now that its the last month of the year, its also winter season! Christmas won't feel like Christmas without that chilly breeze and of course the snowflakes. For you to be able to enjoy Christmas more in a warm way, here are some of the best winter clothes for women that you can find in Amazon. The good news is, it's also very fashionable and would definitely go with whatever your Christmas attire is!
Winter Beanie Hat, Scarf, Gloves Set - Slouchy Snow Knit Skull Cap
This package includes one beanie, one Infinity scarf, and one touchscreen gloves. This is a perfect set of winter clothes that you can get because its all in black and will go well with whatever outfit you are going to wear on Christmas day. The winter beanie and scarf is made up of soft-spun acrylic and fleece lining. The winter hat has a fuzzy lining that is really soft to wear and has better heat retention than any other winter hat. The set is also made with stretchy material. The gloves can also let you type on your smartphones using your thumb, index, and middle finger.
This 3-in-1 set is perfect for winter outdoor activities and will keep you warm all day. This product is 100% original, and you also have a 100% money-back guarantee if ever you don't like the product or if it does not suit your taste.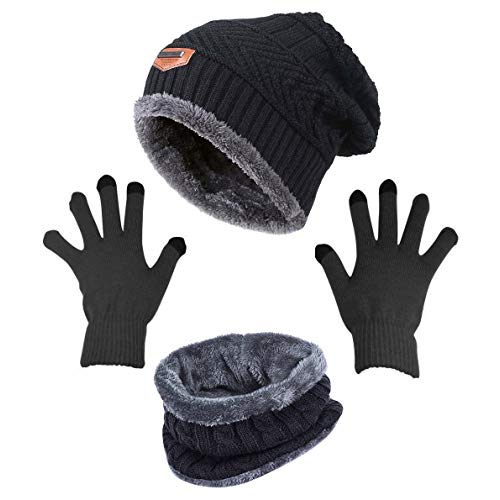 HINDAWI Winter Slouchy Beanie and Gloves for Women
The winter beanie of this 2-in-1 set is made up of soft-spun acrylic and skin-friendly fuzzy lining. The slouchy beanie will allow you to cover your ears and keep it warm while you're outdoors. The gloves have touchscreen fingers that allow you to type in your smartphone easily. This set is best for outdoor activities and is a guarantee that it will help you keep warm during the cold weather.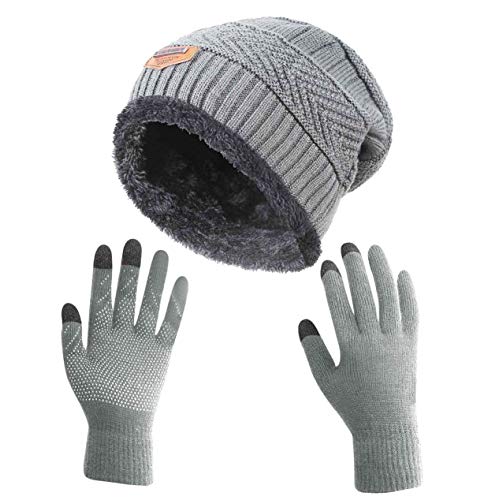 This 2-in-1 set comes with a winter hat and gloves and you can even choose from six colors: black, white, nude, red, gray, and purple. It's very chic and classy. The material of the hat is very thick and the gloves really feel warm in the hands. The hat can also cover your ears and keep it warm if ever you go out in the cold weather. The gloves have touchscreen fingers as well.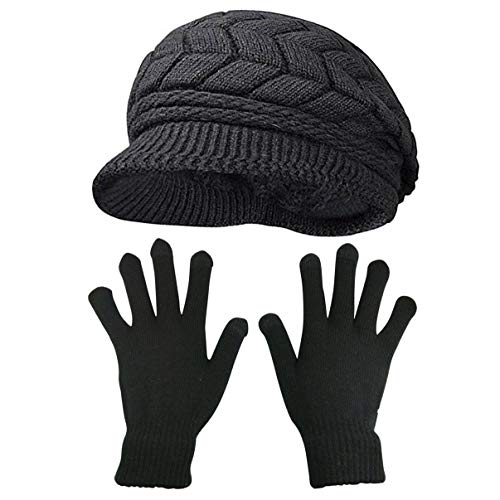 This 3-in-1 winter set comes in 20 colors that you can choose from including pink, red, gray, nude, yellow, blue, and such. This is an incredibly soft knit winter set and it's very comfortable to wear. It has a thick, chunky cable knit and it is lined with fleece for additional warmth. This is a great gift that you can give to a friend or a family member.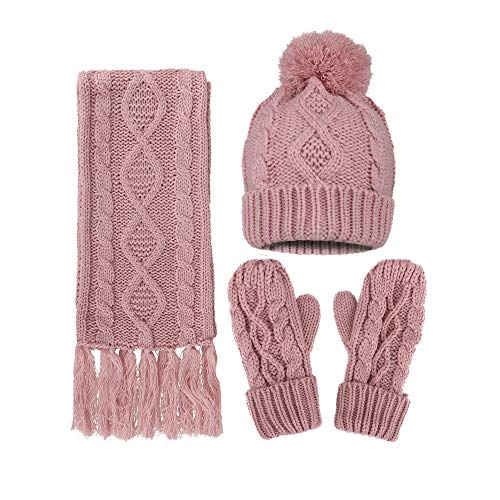 Bienvenu Women Lady Winter Warm Knitted Snowflake Hat, Gloves, and Scarf Set
This winter set is eco-friendly and is made up of natural acrylic. The material is very lightweight and is easy to wash. There's a small, featured pompom on the top of the hat which makes it so cute to wear. The scarf has dual-toned colors and can be worn reversibly. The glove is featured to have a fingerless style for easy finger movement.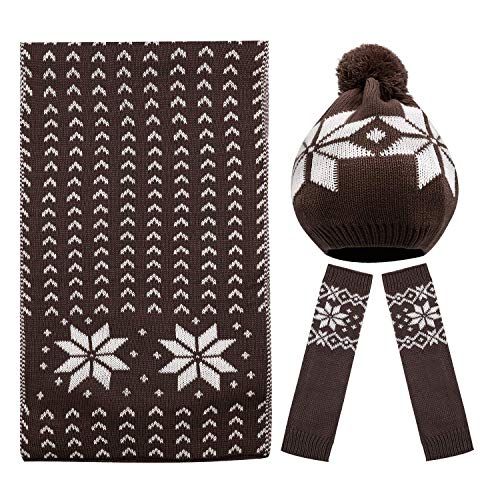 For more great deals on winter accessories, visit amazon.com now!
Disclosure
BOOMSbeat writes about stuff we think you'll like. We have affiliate partnerships and may earn commission from any sale resulting from this page.