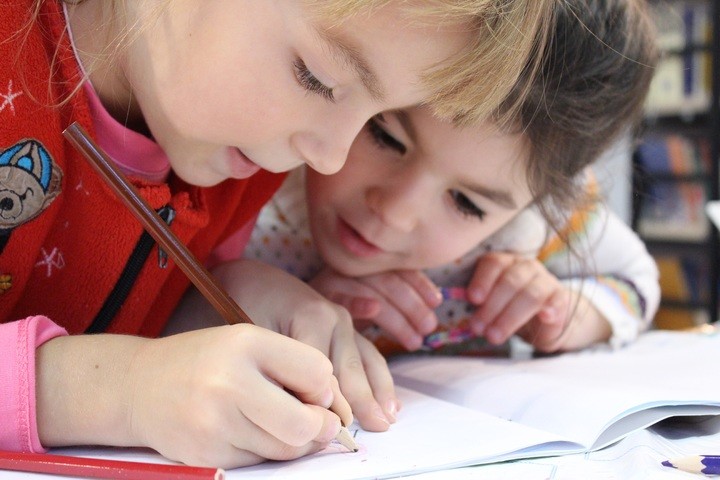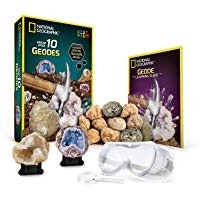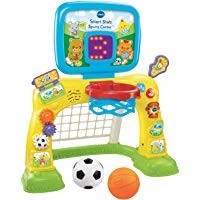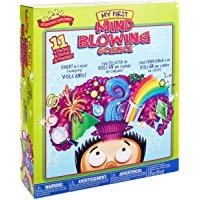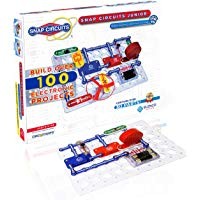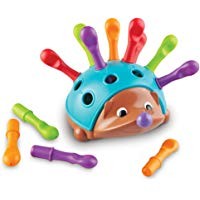 Christmas is just in a few days and we bet kids-- and of course, even adults-- are excited to sit around the Christmas tree and open their presents! Still haven't got your kids presents? Don't worry, Amazon has your back! With tons of deals that you can get in just one tap of a finger, there's no reason for you to panic if you still haven't finished your Christmas shopping. To help you out, here are five of the best educational toys that you can get your kids this Christmas, and it won't even cost you that much and would even let you save up money because of its discounted price.
Get the scientist side of your kid's out by buying them this amazing geodes collection from National Geographic. Discover crystal treasure when you break open these rocks and find amazing crystals inside. It comes with a colorful variety of hand-selected geodes for interesting and vibrant crystals. Kids will surely enjoy playing experiment with this geodes kit because it comes with 100% natural geodes and are as big as a tennis ball or as small as a ping-pong ball.
This 2-in-1 kids basketball hoop sports center are a perfect gift for toddlers aging between 1 to 3 years old. this holidays. Play on the toddler basketball goal or score goals with your toddler with the toddler soccer net. This is also powered by an LED scoreboard that lights up to 10 and plays encouraging animation while you play with it. This toy works well and is powered by 3 AA batteries.
This 20-piece kit allows your young scientist to explore and learn the basics of science from chemical reactions to the use of science tools. It represents STEM-- science, technology, engineering, and math-- and is an open-ended toy that constructs, engineers, explores, and experiment. The kit includes both chemicals and supplies like red cabbage powder, citric acid, baking soda, 3 color tablets, cross-linked polyacrylate copolymer, 2 cotton swabs, 3 test tubes with stand, 3 plastic cups, pipette, 2 sticks, 2 measuring scoops and an activity guide.
Snap Circuits Jr. Electronic Exploration Kit
This building toy can let your little engineer assemble over 100 different electronic circuit projects with just 30+ electronic parts. Kids will have fun constructing working models of a photo sensor, a flashing light, an adjustable-volume siren and much more. This kit also comes with a clear and understandable manual that you and your kid can easily read. This toy is designed for kids aged 8+.
This toy game is a fine motor activity for kids. Build fine motor skills with this chunky, peg-shaped pieces that fit to the back of this friendly hedgehog. Colorful quills are included in the kit that helps kids build and improve their color recognition, sorting, and counting skills through fine motor skill games. This toy is for toddlers aged 2+.
More great products can be found at amazon.com.