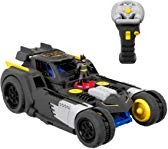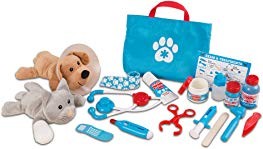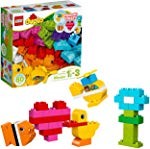 We all know how kids and toddlers love the Christmas season. Who doesn't, anyway? Christmas is all about gift-giving, family, and sharing what you have to others. Of course, Christmas won't be Christmas without presents, right? And that's one of the things that kids love about Christmas. Your kids might have already wrote their wishlist for Santa, and it's your duty as a parent to "tell" Santa what they want for Christmas.
If you're stressing out on what toy you are planning to get this Christmas for your kids and toddlers, you don't have to panic. Sit down and relax and let Amazon help you out. With Amazon, you don't have to drive to the mall for you to shop for gifts. In just one tap of a finger, you can see all the best deals on Amazon and tons of options that you can choose from. This is also convenient if you're an Amazon Prime member because the membership will allow you to have your order shipped on the same day you ordered. With that having said, what more could you ask for?
To further help you out on your Christmas dilemma, we will reveal six of the best gift ideas that you can get for your kids and toddler this Christmas. All items mentioned are available on Amazon, so don't forget to check them out on the website.
Your baby girl would surely love this doll and would enjoy her playtime even more with it. It comes with 20+ surprises that include a bathtub. You can use water to wipe aways her sleepy eyes and unwrap her to reveal her hairstyle. Your kid will surely enjoy playing the mom with this doll.
This multi-functional doll care center is made up of wood and it comes with a stuffed animal baby care center with kitchen, bathing, and changing area, and nursery. Kids and toddlers will enjoy playing in this portable activity center and let them engage themselves in a practical playtime setting. This set is good for kids aged 3+.
This is an indoor and outdoor basketball hoop that is adjustable to six heights from 2.5 to 4 feet. It includes an oversized rim and three junior-sized balls. It develops social, motor, and coordination skills for your child.
Let out the doctor in your child out and let them have this amazing clinic set that they will surely enjoy and love. Ths vet set comes with stuffed animal pets that they can examine. It helps kids develop their empathy and offers a gold standard in childhood play. This toy is safe for kids ages 3+.
This remote-controlled Batmobile can be transformed into raised battle mode. Use the remote to send Batman in the vehicle forward, back, light, right, left, or spinning around. The Batmobile transforms with lights and sounds then returns to vehicle mode. This toy is safe for kids aged 3-8 years old.
These building bricks let toddlers build endless creative toys that help little imaginations flourish. This building kit features 80 colorful LEGO DUPLO pieces in different shapes and sizes including double-sided decorated building bricks and a toy propeller.
Find more exciting toys at amazon.com.