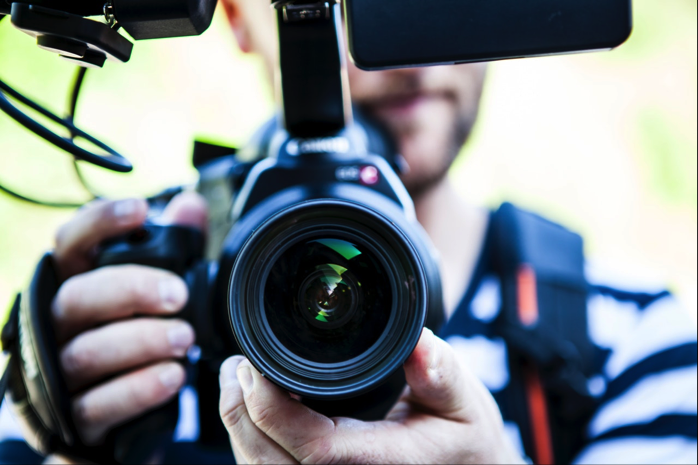 People of different genders, ages and races aspire to become YouTube stars. YouTube is the perfect platform for people that want to share their passions, content and creative ideas with the world.
However, starting a YouTube channel is much easier said than done. Instead of just winging it, you need to come up with a game plan.
If you want to start a YouTube channel but don't know where to begin, be sure to use these tips and tricks.
1 - Pick Your Focus
Before anything else, you need to pick a focus for your channel. This is one of the easier tasks, as most people already have a general idea about what they'd like to post about.
But, if you're still unsure, you should focus on one of your hobbies or passions. However, try to avoid being too niche too early on - this will make it difficult for you to attract new viewers down the road.
2 - Brush Up on Your Filming and Editing Skills
When you watch a video online, it's easy to forget how much effort goes into each piece of content. Before sharing them with the world, YouTube hosts have to spend countless hours filming and editing their projects.
Filming and editing requires a lot of patience and technique. If you want to impress your viewers, you should practice filming and editing before uploading anything.
3 - Invest in Promotional Items
Many people are attracted to YouTube because it can be used as a source of additional income. YouTube pays its content creators based on how many views their videos get. This money comes from ad revenue that YouTube earns from third-party advertisers.
However, it may be months or years before you start to see income from ads. Not to mention, unless you manage to accumulate an enormous following in a short period, the income will be nothing more than pocket change.
If you want to earn real income off of your channel, you should start selling promotional items like customized shirts. By wearing your clothing in your videos, you'll be able to advertise your products for free.
When you're looking for a t shirt printing company, you should try to find one that has a team of in-house designers. This way, you'll be able to work with trained experts instead of having to design your own shirt.
Not to mention, when deciding how many shirts you want to order, it is always wise to go with 100 or more. This way, you'll have enough product to sell while you build your following.
4 - Don't Forget About SEO
YouTubers can also benefit from brushing up on their SEO skills. For those that don't know, having a high SEO (Search Engine Optimization) ranking makes it easier for viewers to find your content online.
There are a handful of ways that you can improve the SEO ranking of your YouTube videos. Some examples include:
Giving your content descriptive titles

Make use of tags

Write a detailed description

Link to authoritative content
Becoming an online sensation isn't something that happens overnight. But, if you want to make a splash in the YouTube community, make sure you use these tips before sharing your content.