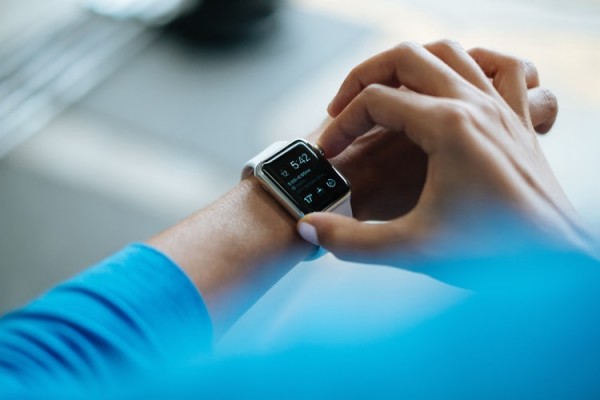 Just like smartphones and smart TVs, smartwatches also make our life more convenient and easy. We can take our calls, do emails, send messages, schedule appointments through smartwatches. The good side of it all is we can bring it anytime and anywhere because we can wear it in our wrists.
However, getting the best smartwatch that is of high-quality and has the best features might be tricky and hard to do especially if you don't know where to find it. Luckily, we have Amazon who has our backs. Amazon has thousands of items in electronics and gadgets that you can look into for your techy needs.
o further help you out, here are some of the best smartwatches that you can get on Amazon today.
This smartwatch includes all Versa 2 features plus a premium jacquard woven band, an extra classic silicone band and a 3 month free trial of Fitbit premium which turns the stats on your wrist into personalized health and fitness guidance just for you. You can also use Amazon Alexa Built-in to get quick news and information, check the weather, set timers and alarms, control your smart home devices and more all through the sound of your voice. It can also track the heart rate 24/7 steps, distance, calories burned, hourly activity, active minutes and floors climbed with six-plus days battery that will help you better understand your sleep quality each night.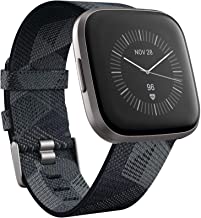 This 1.3-inch IPS HD screen smartwatch shows bigger and thicker words than any other smartwatch available in the market. It allows you to read time and data clearly even under the glare, make colors more realistic. It also provides a 24-hour continuous heart rate measurement to get a comprehensive view of your heart behavior day and night. It automatically tracks your sleep duration and consistency with a comprehensive analysis of sleep quality data that will help you adjust yourself to a healthier lifestyle. This smartwatch also comes in 8 sport modes including walking, running, cycling, swimming, skipping, badminton, basketball, and football.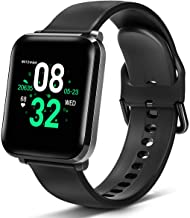 Live a stronger, smarter life with Galaxy Watch at your wrist. Rest well and stay active with built-in health tracking and a Bluetooth connection that keeps everything at your wrist. Also, go on for days without charging. The wireless charger lets you power up without slowing down. It is available in two sizes and three colors and is very stylish looking. It also has a realistic watch look that would hardly make you think it's digital. It can pair with both Android and IOS smartphones.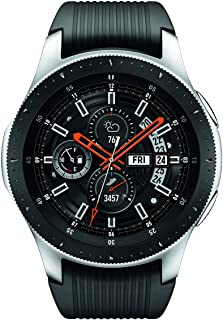 This smartwatch is powered with Wear OS by Google work with iPhone and Android phones. You can extend your battery life for multiple days with new, smart battery modes. It has a magnetic USB rapid charger included and can charge up to 80 percent in under an hour. This is one smartwatch that has a speaker included for audible alerts and taking phone calls, Google Assistant responses and more.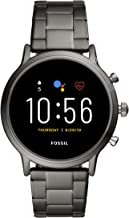 Personalize your watch with thousands of free watch faces, apps, and widgets from our Connect IQ store. It has a huge capacity for memory and history and comes with 7-timed activities and 14 days of activity tracking data. Monitor your fitness level with VO2 max and fitness and keep an eye on how you handle stress with this smartwatch. You can have a battery life of up to 7 days in smartwatch mode and 13 hours in GPS mode.