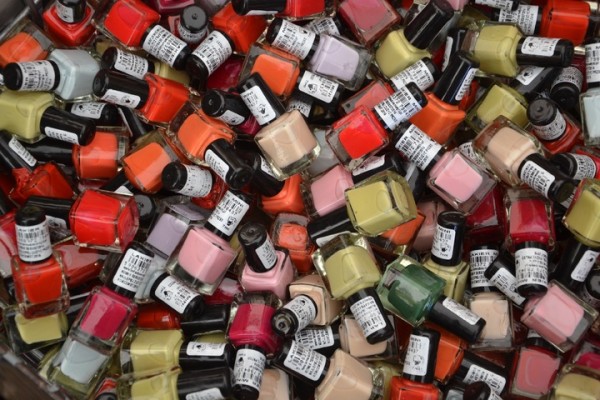 Do you love having your nails fixed and pampered, but you don't always have the time to make an appointment to the nail salon? Worry no more, because you can do your nails without going to the nail salon anymore. You can now do your flawless, fancy nails even if you're in the comfort of your own home!
In Amazon, you can get everything that you need for your nails day. Nail polishes, acrylic nails, and nail pampering tools are readily available on the site. All you need to do is log in to their website, shop your favorite nail items, and have it delivered to your home in no time! It's that easy.
To make it easier for you, we will reveal 8 of the best nail polish and accessories that you can get in Amazon today.
Gel polish is better than the normal nail polish that you can get because it lasts longer. However, to get gel nails, you need to have a good gel polish curing lamp. LuxeUp's gel polish curing lamp is a must-have because it has 42 LED bulbs that assure instantly dry nail perfection. It is made for all gell polishes just like UV gel, builder gel, and even sculpture gel.
#mce_temp_url#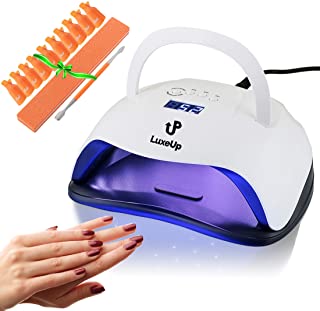 Unlike other nail polishes, this wears like a gel-like, mirror-shine finish without the curing process. The polish can last up to 2 weeks. It is an environment-friendly product with healthy ingredients. It is made from natural resin and has good tenacity.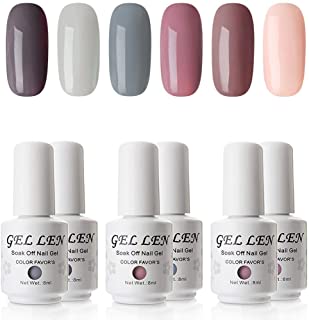 This set includes 18 nail polish bottles with glittery colors and opaque colors. The shades include pink, yellow, green, orange, sky blue, dark blue, red, and more. This is safe for children ages 3 and up. This is a non-toxic, water-based and bubble gum scented formula. It is also easy to apply and can dry quickly after application. The polish can also be removed easily because has an easy peel-off formula.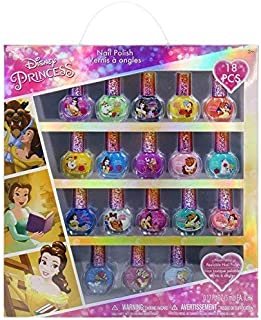 This 6-color gel polish has all the autumn-fall gel polish shades that you will surely love. The full maroon gel polish set includes shades of maroon, orange, brown, and a touch of gold glitter. This nail polish set is safe to use and is made from 9 toxin-free ingredients which make it safe and have low odor. This polish needs to be set under a nail curing machine to achieve a more gel-like finish.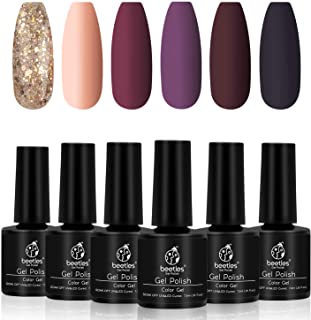 The nail stencils are made of soft plastic that gives a comfortable texture to avoid polish overlapping the side of your nails. It acts as a protector for your DIY nail art with tidiness. Easily clip the nails on both sides to prevent nail polish glue or nail polish when the glue is applied to the edge of the nail.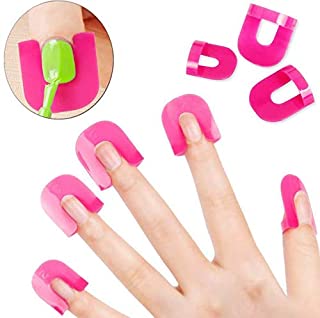 To keep your nail polishes organized, this clear nail polish holder provides you with a good glance at what color and brand you need among the polish case. This is a dust-free container that can store 48 pieces of nail polish.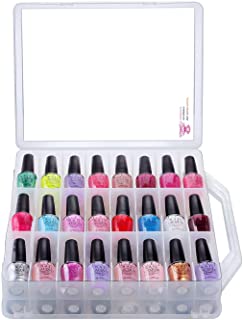 This set comes in a travel kit that includes cuticle nippers, pusher, and a peeler. The tools are made of superior stainless steel materials that are built to last and retain sharpness for a long period of time.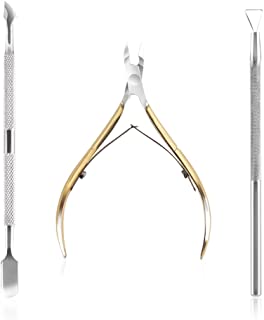 When it comes to gel nails, removal is often the hardest part of it all. But, with these gel remover tools, you only need 5 steps to do so: grind, wrap, clip, scratch, and polish. This kit makes it easy to remove gel polish without you going to the salon to have it removed. This can make you save money and time.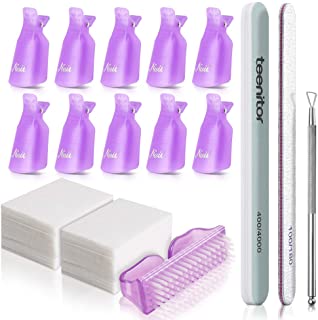 Find more great products at amazon.com today!
Disclosure
BOOMSbeat writes about stuff we think you'll like. We have affiliate partnerships and may earn commission from any sale resulting from this page.