Say Good-Bye To Salon-Treated Hair With These 5 Incredible Curling Irons
In a world where size doesn't matter, the size for your curling iron does. Different size comes with different needs. No matter what kind of curl you're looking for, based on a few simple factors such as the barrel size and shape, coupled with your specific methods, you can do literally everything from amplifying natural curls to producing beachy waves and texture.
Here are the top curling irons in the market -spoiler alert, there's something out there for you, even if you're a beginner in these kinds of things - that will fit for all your curling dilemma.
I know what you're saying, this is not even the latest model or nonetheless the trendiest of them all. But take this, it may not be the newest of the bunch but this is a gem from at-home consumers who want to do things their own. It's versatile and easy to use. The gold plated barrel speeds up the heat circulation and it distributes it easily, while pulse technology senses heat loss and immediately restores it. In layman term, this iron gets hot quickly and keep it that way, which is the important bit in attaining such beautiful curls.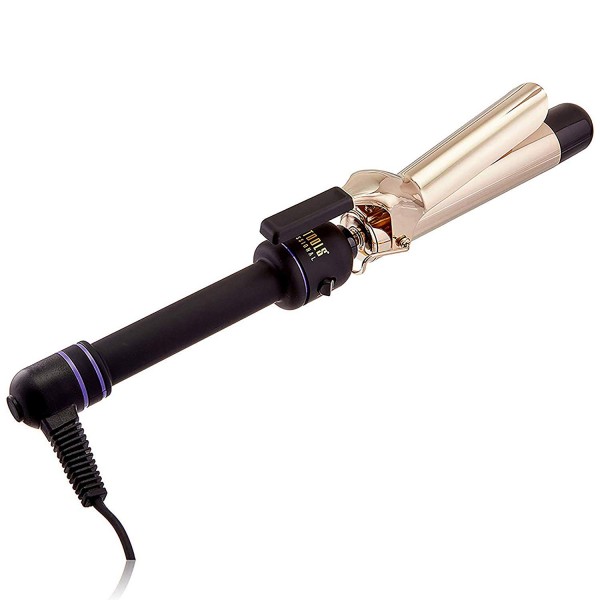 This curling iron is one of the best budget Amazon choices. You get what you paid for. Simple as that. It created beautiful, effortless waves. It shuts off automatically and has 5 precision LEAD heat settings. Plus, it even gets hotter quickly within 30 seconds. It has a tourmaline ceramic technology that will minimize damage and reduce frizz.


Curling someone's hair is hard enough let alone doing your own hair. It requires a level of certain professionalism and skills. This curling iron is perfect for beginners. The motorized barrel rotates on its own and does all the hard work. You just have to press left or right, this will result in such perfect curls and effortlessly looking beach waves.


Having thicker and coarser hair requires a little bit more heat, and needless to say, do need more when you want to achieve the type of curls you want. This curling iron has an extra-long cool tip and insulated thumb grip so you don't have to worry about scorching your fingers and it also comes with an easy to replace spring for added longevity. It also comes with an impressive temperature ranging from 280 and all the way up to 430 degrees.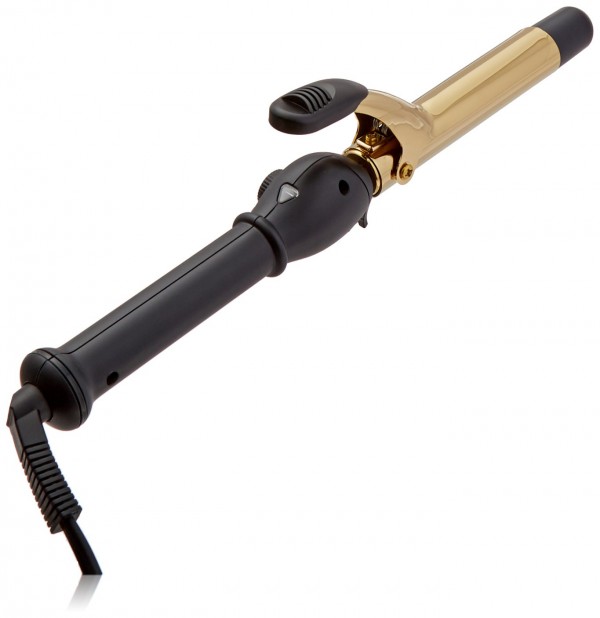 Wands are perfect for creating tousled textures and give you the best looking waves or curls you ever wanted. It was all thanks to their tapered design shape. This curling iron is a must-have as it is budget-friendly with digital controls, nine different heat settings and it only takes up to 30 seconds to heat. The ceramic coating on the barrel also has real silk proteins, leaving your hair, you guessed it, extra smooth and silky.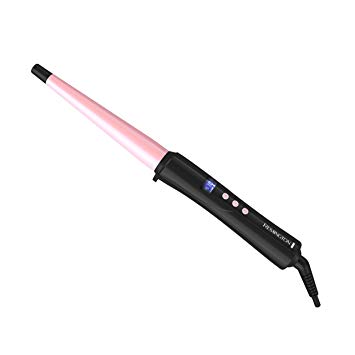 Discover more awesome products at amazon.com!
Disclosure
BOOMSbeat writes about stuff we think you'll like. We have affiliate partnerships and may earn commission from any sale resulting from this page.