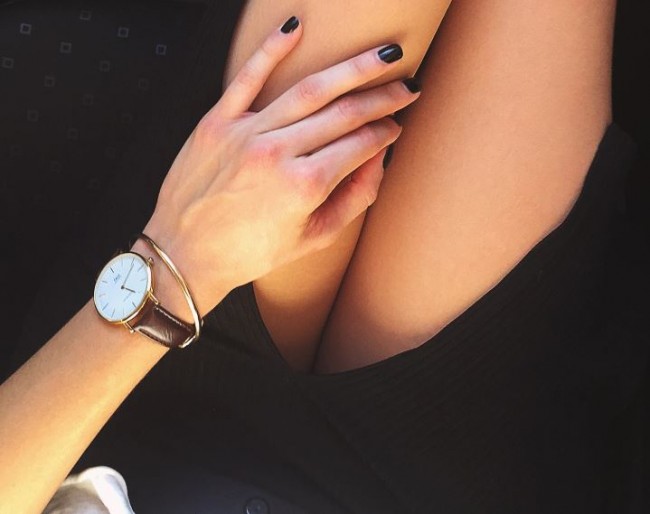 A classic timepiece is an essential accessory for every woman. They are the most sophisticated and show off your personality. With an overwhelming number of brands to choose from. It's hard to find the perfect match for you.
A woman's watch also determines what type of woman she is. Just like a woman's bag and shoes, some women like to be classified and determined by what watch brand or style she wears. Watches in general are very classy and elegant, and aside from that, it has become an essential part of one's look. Watches don't only tell you time for anything, but it completes your look any time, in any day.
If you're thinking of getting a watch for a woman in your life, here we reveal some of the most popular women's watches that will give you the ideal timepiece you're looking for. The good news is, all of these watches are available on Amazon today, and you can even get it in the best deal possible.
Here are the most popular women's watches that will give you the ideal timepiece you're looking for:
This watch presents you with its subtle yet sophisticated appearance. The brand's signature features a mesh band as well as a slim, 28mm strainless steel with mirror border. The dial is made from vertically brushed chrome and features 12 crystal indicators that give its luxurious vibe like no other. Although this watch presents such a luxurious image, the prices in incredibly wallet-friendly.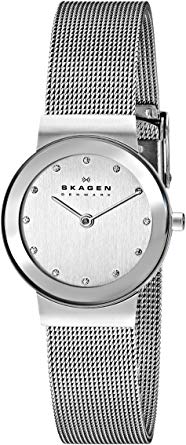 This is not the sleekest and the trendiest style out there. But its classic appearance gives it a vintage look. This watch is a direct descendant in the 1960's models, a timepiece that is both durable and classic. As the name suggests, it's very easy to read. Thanks to its white dial and full numerals and Indiglo light-up display. Such nostalgia by even looking at this timeless piece.

With its loads of quartz movement and water-resistant capability up to 50m, it sure is a captivating and lavish design from a known brand. Michael Kors Darci watch is crafted from a beautiful rose gold color stainless steel. The bracelet is chic, feminine and class. The 39mm case features glitz bezel, tonal dial and contemporary stick hour markers.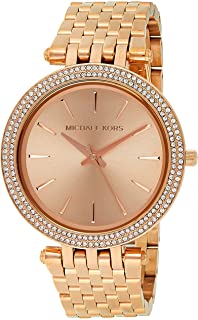 A classic, chic, minimalistic design has come a long way. It becomes a style staple to people who likes to just be simple and understated. It features a 32 mm round stainless steel case and fresh white interchangeable leather strap. It is perfect for your work attire and on a casual day hanging out with friends or family.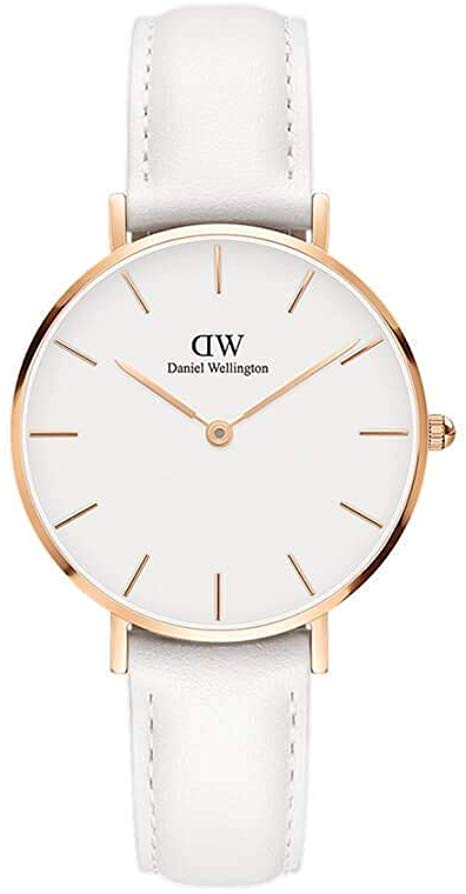 The Citizen Women's Eco-Drive Two-Tone offers a perfect daily wear look and gives a minimalist style and high functionality. This features a simple and classic design combined with total precision, a Japanese style quartz movement. Additionally, the movement is fueled by natural and artificial light, this means that the watch does not require a battery. The Eco-Drive Two-Tone is also water-resistant to 100m and suitable for swimming and snorkeling.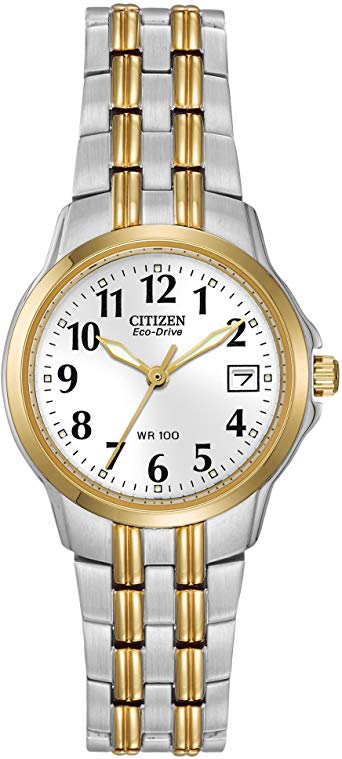 Disclosure
BOOMSbeat writes about stuff we think you'll like. We have affiliate partnerships and may earn commission from any sale resulting from this page.