Sturdy Motorcycle Parts and Accessories For Your Motorcycle Needs
Riding a motorcycle is one of the most thrilling adventures anyone has ever experienced, it's one of those feelings where you're free and ready to take on the world. But it's not as free when you're trying to maintain its marvelous shape. At some point, you will have to do a little tune-up every now and then and upgrade some old stuff that needed replacement.
Here are some of Amazon's top motorcycle parts and accessories that you can buy to keep your motorcycle healthy on the road:
We all know that motorcycle oil filtering is a daunting task. But worry no more as K&N Motorcycle oil filter will do the job for you. It has the ability to handle all types of oils for your motorcycle. It means getting a great level of filtration and allowing the engine to run smoothly without any indication of abnormalities. It's 17mm exposed nut us designed for easy oil filter removal. It can stand all extreme conditions with its heavy-duty construction.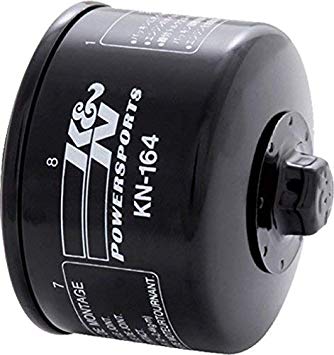 Two important things for your motorcycles are clean air and fuel. These are essentials to run the engine properly. A good air filter will provide your motorcycle with fresh air, protect the engine from any other foreign objects and optimize the whole performance of the motorcycle. The Poweka 00084 Blue New Air Filter Gy6 Moped Scooter ATV Motorcycle will do it for you. It is a 39mm Air Filter that is a perfect size for any kind of motorcycle.

Despite its size, do not underestimate them, they are highly essential for you to go as they emit electric spark that allows the motorcycle to move. Spark plugs are designed in different ways and they do not have the same technical characteristics to suit various types of engines. For this reason, always check the manuals and recommendations before the application. E3 Spark Plugs are specifically designed with colder heat ranges than the factory counterparts to enable performance modifications and be able to handle intense conditions.

Batteries are important everywhere. It is needed in most electronics to be able to perform its functionality. The same concept with motorcycles, these batteries provide life to it. It is available in all variety of sizes, types, styles, and shape that suits different machine and needs. YTX 12-BS Battery is a rechargeable, power sport battery. It has 5.91 in x 3.35 in x 5.16 in battery dimensions with a weight of 7.94lbs. Its voltage is up to 12Volt and has an amperage of 10AH. It also consists of sealed lead acid and absorbed glass mat technology and a terminal of nut and bolt.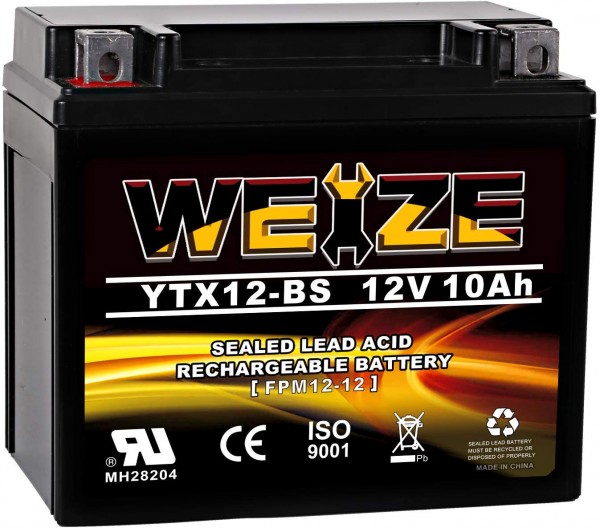 Last but not least is a motorcycle accessory. XYZCTEM Motorcycle cover. Good for all season, waterproof outdoor protection. It is made of high-quality nylon oxford material that can protect your motorcycle against rain, dust, tree and inclement weather with top to bottom coverage. It has a breathable fabric cover that releases heat and water to protect your seat.

Disclosure
BOOMSbeat writes about stuff we think you'll like. We have affiliate partnerships and may earn commission from any sale resulting from this page.