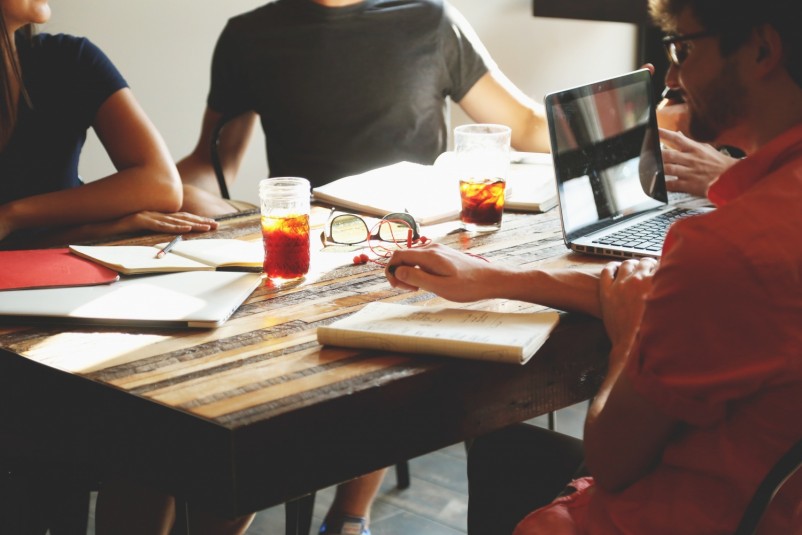 If I knew then, what I know now.......5 tips from successful entrepreneurs
Ever look at a successful business on top of its game and wonder how it got there? Just like you, that business has probably gone through many ups and downs before making it to the top - as did we at Ultimate Banners and, so, we asked five successful entrepreneurs to tell us what they wish they had done first.
Daymond John - Founder of Fubu
"Learn as much as you can about your industry immediately. Become an expert in that industry and try to find a mentor.' Wise words from the founder of successful hip hop apparel brand, Fubu. Before even thinking about launching a new business, you need to know everything there is to know about the industry - including the competition. If you're lucky enough to be able to find a great mentor, so much the better. Not only can a mentor steer you in the right direction but, he or she will also keep you motivated through the tough times for double the impact. Gain the edge by double everything bigger and better than your competitors, think bigger leaflets, brighter business signage and double sided roller banners at events.
Alexis Ohanian - Founder of Reddit
"A common mistake I see many startup founders making is that they aren't solving a real problem. You should try to solve a real problem that people have or, identify a much better way for people to do things." We agree that Alexis is onto something here. Before you get carried away with your business idea, make sure that it's unique or useful enough to stand out".
Mark Cuban - Investor in Dallas Mavericks
"Never buy swag. A sure sign of failure for a startup is when someone sends me logo-embroidered polo shirts. If you really think people are going to wear your branded polo when they're out and about, you are mistaken and have no idea how to spend your money." Repeat after us (and Mark Cuban) - money spent on branded merchandise is money wasted. Although it may be exciting to see your branding in all its glory, this is not a good investment.
Rich Thornett - Co-Founder of Dribbble
"For us, getting cash flowing in sooner than later was critical to give us resources to respond to the site's rapid growth. I think we erred in letting our traffic and operational concerns outstrip our business model; preventing us from advancing our product." Good point, Rich. Of course your business needs cash to keep it going - but that shouldn't be more important than sticking to your business model and following your plan.
Richard Branson - Founder of Virgin
"As tempting as it may be to staff your new business with friends and relatives, this is likely be a serious mistake. I they don't work out, asking them to leave will be very tough. Find a manager who truly shares your vision and, to whom you can someday confidently hand the reins so that you can carry out the next step." One of today's most successful businessmen, Richard didn't get to own his own island by hiring his pals. Great advice from Virgin's founder.
By its very nature, starting a new business is risky - and often stressful. We hope that these tips from entrepreneurs who have been there, done that - and not bought the T.Shirt (thank you, Mark Cuban), will help you on your way.
This article was contributed by ben. You can visit his website here ultimatebanners. Ultimate Banners are the premier British printer and sign maker based in Birmingham UK.