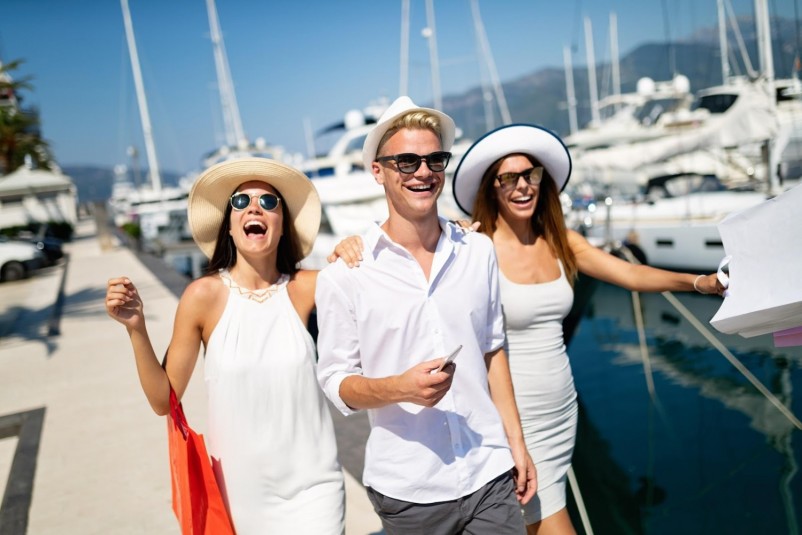 Florida is a great place to visit almost any time of year. The weather tends to be nice, and there is a whole host of different things to do. Spring is the perfect time of year to visit Florida as it tends to be less crowded than the summer months. If you are looking to take a vacation and get away from it all, then you should put one of these six spots on your spring travel list.
Fleming Island
This city is one of Florida's best kept secrets. Many visitors stop at Maple Street Biscuit Company to grab breakfast. V Pizza & Tap Garden is the place to go for lunch and dinner. If you are looking for something to do, you might want to check out Fleming Island Golf. It's a great way to pass the time while you are in this area. A lot of locals head to Mr. Chubbys in the evenings to play games and enjoy the nightly specials.
Fort Lauderdale
If you are looking for a place to just relax and enjoy the beach, you can't go wrong by visiting Fort Lauderdale. You can find a variety of restaurants and nightlife on the 2 ½ mile Hollywood Boardwalk. If you are wanting to escape the beach for a bit, visit the Seminole Hardrock Casino to do some gambling. You can enjoy a more educational experience by visiting the Museum of Discovery and Science so you interact with all of the interesting exhibits.
Orlando
This city is famous all throughout the world. By day, you can head to one of the major theme parks like the Magic Kingdom. At night, you can go to City Walk or Old Town to enjoy something to eat or some live music. There are all sorts of great restaurants located in the Orlando area as well. You can find anything from Japanese food to American fare.
West Palm Beach
There is a lot going on in West Palm Beach. Rosemary Square is filled with a variety of restaurants like Brother Jimmy's BBQ or City Cellar Wine Bar & Grill. You can visit Clematis Street if you are interested in the nightlife. The Kravis Center is a great place to go to watch a play or musical production.
Daytona Beach
This city is known for its NASCAR races. However, there's a whole host of other things to do. The beautiful beach is the perfect place to relax and do a bit of people watching. You can also do some fishing off of the pier. If you are feeling hungry, head to the Ocean Deck Restaurant & Beach Club while enjoying a meal with a view.
Tampa
There's a lot to do in Tampa, Florida. It's home to the Busch Gardens Tampa Bay. You can interact with animals and get your adrenaline going by riding on one of the park's amusement attractions. If you are wanting to learn about some of the history of Tampa and be spooked all at the same time, you should check out a Tampa Ghost Tour. You will get to see some of the area's historic houses and hear some spooky stories. If you are feeling hungry, head over to Terra Gaucha Brazilian Steakhouse or On Swann.
No matter what you are looking to do on vacation, you will probably find it in Florida. If you want to travel this spring, one of the cities mentioned above should definitely be on your travel list. Each one has so much to do and see, and you will certainly have the vacation of a lifetime while there