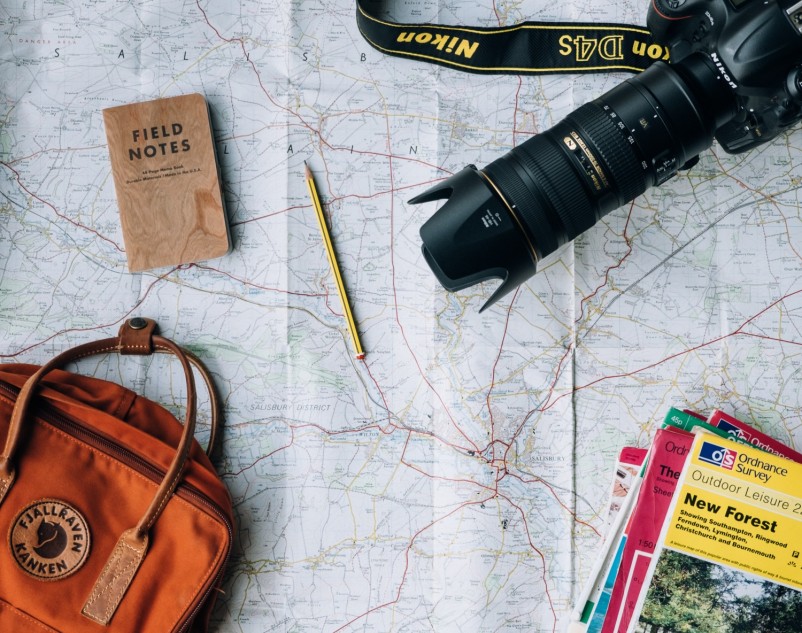 If you're like most people, going on vacation is something you don't get to do very often. So when you finally get the money, time, and means, to get away, it's only right that you take it. Though you've probably already given some great thought to where you'll go, where you'll stay, and what you'll do when you get there, the biggest part of your decision-making is what to pack. While you don't want to take everything you own, but if you leave these things behind it can ruin your travel experience.
License, Passport, Credit Cards
You won't get very far without these three very important items: Your license, passport, and credit cards. You'll need identification for driving, renting a car, checking in at a hotel, and sometimes for making purchases. Leaving your credit cards behind, of course, would be a nightmare because you'd be unable to buy anything. For those traveling internationally, leaving your passport at home could leave you stranded at the airport.
Travel and Fashion Bags
Whether you're taking a suitcase along for your trip or not, you'll also need a few other companion travel and fashion bags with you. There are men's and women's bags that can make your trip a lot easier. A duffel bag or backpack, for example, could be used as a carryon. A belt or sling bag would be great for activities like shopping at the mall, walking through the zoo, or taking a hike as you don't have to worry about holding things you need awkwardly.
Chargers and Adapters
Not many people these days travel without some form of tech whether it's a smartphone or a laptop. They are ideal for keeping in touch with others, entertainment, and for taking photos of your vacation. Your devices, however, are only of good use to you if they are fully charged or have the necessary adapters to operate. Leaving these behind could leave you with an inoperable device or the inconvenience of having to purchase a new one out of town.
Admission Tickets and Coupons
If you're going out of town to see an event or participate in an activity, chances are you've got either a ticket or a coupon to stretch your travel budget. Either way, these are only beneficial to you on vacation if you actually remember to bring them. You'd be surprised how many people end up missing out on great opportunities or having to pay more money when they brought their tickets in advance.
Medication
There's nothing that could ruin or end a vacation abruptly like missing prescription medication. If you have a preexisting medical condition that requires you to take medications regularly, be sure that you have them filled and packed before you leave. You never know if these meds are accessible where you're going or if your insurance would cover them. The same goes for any generic medication you might take such as for allergies, a headache, or a cold.
Comfortable Shoes
You're probably wondering how this made the list of things you don't want to travel without, but a pair of comfortable shoes is absolutely needed. Sure, you want to look good while on vacation but looking good at the expense of comfort isn't always ideal. Imagine having nothing but heels or sandals when you're trying to go on a hike or want to walk around a town? Eventually, your feet will get tired and you'll be wishing you had those pair of nice flats or sneakers to give you a break.
Some Form of Entertainment
Last, but certainly not least, if you've ever traveled before, you know there can be a lot of downtime. From waiting for your plane to arrive to moments just sitting in the hotel room, you can get bored pretty easily. That's why you don't want to leave home without some form of entertainment. This could be a tech device like a phone or tablet, but it could also be other things like a book, a video game console, board games, a deck of cards, or anything else that you find entertaining that travels well.
It's nice that you've found the time to get away for a bit. Vacations are more than just a luxury, but a much-needed break from everyday life. If you're going to enjoy yourself while you're out of town, however, it is important that you add the above-mentioned items to your packing list and double-check that you've got them with you before you go.