Digital picture frames let you visit precious memories with your loved ones. What makes it different than traditional picture frames is that you can go through different pictures as it is presented as a slideshow. It can also be connected to the internet through your phone line or you can download new pictures and information that you want to display on the screen.
Digital picture frames are perfect displays in offices and homes. There are a lot of digital picture frames that you can choose from on the market, so searching for the best one can be overwhelming. Here are some of the high-quality picture frames that you can purchase.

The Nixplay Smart Digital Picture Frame is the bestselling digital picture frame in America. It has been on the market for 10 years and it is the perfect gift for your family and friends. You can share pictures and videos privately and you can also invite others to share pictures to your frame. You can send pictures or playlists to separate frames and grow your network. The Nixplay App for iOS and Android gives you full control over your digital picture frame. You can connect it to Google Photos to make sure that your frame is always up to date. Facebook, Instagram, and Dropbox are also supported by the website. It has a 1280x800 HD IPS display with a 16:10 aspect ratio and you can auto-adjust it to landscape or portrait placement. It has a motion sensor that turns the frame on or off automatically. It also works with Amazon Alexa and Google Assistant.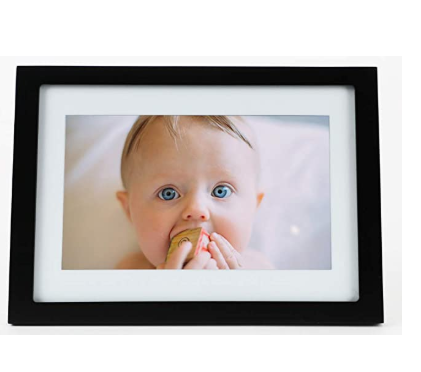 The Skylight Frame Wifi Digital Picture Frame lets you email photos to the frame. You can email photos to the skylight frame from anywhere and they arrive in seconds. It is effortless to set up and it only takes 60 seconds for it to be ready. You can plug it in, use the touch screen to connect it to a wireless network and you can enjoy your digital photo frame. The amazing 10-inch touch screen color display has a 1280x800 resolution.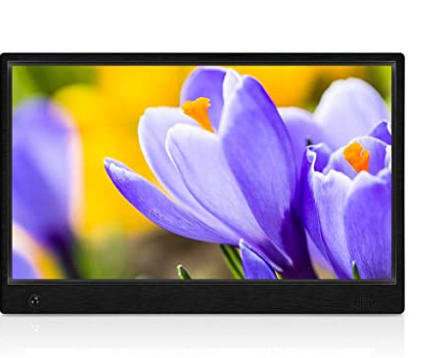 The MRQ Full HD Digital Photo Frame has a 14-inch massive screen display with 1920*1080 high resolution LED screen. The digital picture frame brings amazing picture quality on its massive screen. It also has a 16:9 aspect ratio. You do not need to turn the digital photo frame on manually because it has a motion sensor, it is the easiest way to light up the display and it saves power. It will go on or off automatically when you enter or when you leave the room. The trigger distance to a maximum of 2.5 meters and also if you do not want to set motion sensor function, you set an auto turn on or off time.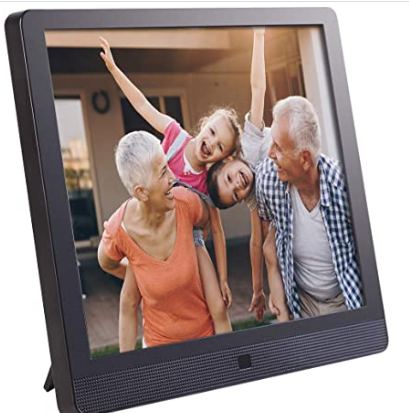 The Pix-Star Digital Photo Frame has a 15-inch LED display. You can easily manage the frame remotely and you can connect up to 25 frames from one single online account without any cost. It is WiFi-enabled and easy to set up. It has an internal memory of 8GB and it supports USB stick, SDHC and SDXC cards. The motion sensors automatically turn on or off the screen when you enter and exit the room. You can share videos and pictures through email or through the Pix-Star app which can be downloaded on your iOS or Android phone.
ALSO READ: Best Desk and Workspace Organizers of 2020