Security and safety are important in every household, which is why it is practical to have a smart home camera. When you are looking for the best smart home camera, you may get overwhelmed with the choices.
Not all smart home cameras are created equal, so it is best to purchase the ones who will give you the security that you need, a camera that has HD video and imaging, one that is easy to set up, can be connected to your PC, tablet or phone and one that sends you alerts and lets you know the activities around your house.
With that being said, here are some of the best smart home cameras that you can purchase:

The Wyze Labs Smart Home Camera with Night Vision lets you live stream anywhere in 1080p Full HD. It lets you see inside your home from anywhere in real-time using your phone. While live streaming, you can use the two-way audio to speak with your friends and family through the Wyze app.
The Wyze Cam can automatically record a 12-second video clip when motion or sound is detected and saves that video to the cloud for 14-days. The mobile push notifications can be enabled so you are only alerted when something is detected letting you stay on top of things without having to constantly monitor the app. It has night vision that lets you see up to 30' in absolute darkness using 4 infrared LEDs.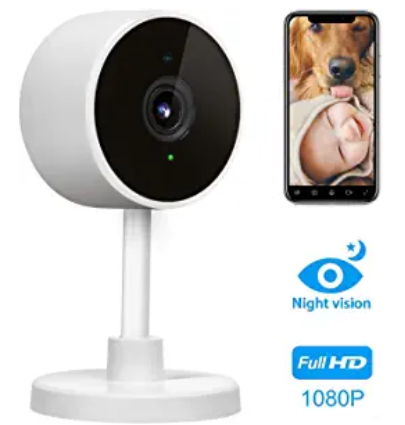 The LARKKEY Home Smart Camera lets you ask Google Home so you can see your front door, your room or anywhere else, day or night. This home smart camera has night vision so you can still see places up to 23 feet away. It has a 1080p full HD live stream with wide-angle direct to your smartphone. It has two-way audio that allows you to receive and transmit audio from any location.
It has motion tagging technology that detects and outlines motion in both live stream and playback video modes. The operating system supports iOS 8.0 and Android 5.0 or later. The app allows sharing your camera with your family members or friends, and view multiple cameras on a single account.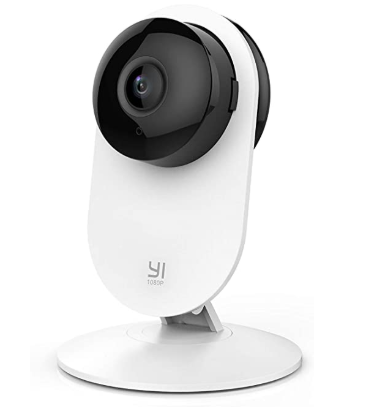 The YI Home Camera lets you record in 1080p to capture crystal clear images. It can detect a baby crying and it can detect motion, it uses state-of-the-art technology to send alerts to your phone using the Activity Alerts feature. This home security camera supports the YI Cloud to avoid the risk of losing footage from a memory card, to make sure that all of your videos are secure, safe and protected.
It supports up to 32 GB memory card with FAT32 format. YI provides the most efficient compression and the highest protection of data, so you can be sure that your footage is secure and safe. It has a reliable WiFi connectivity to access your camera with YI Home App on a mobile device at anytime, anywhere.
ALSO READ: Best Desk and Workspace Organizers of 2020