Every year, more and more children are homeschooled. This is the reason why a lot of parents are setting up classrooms in their own homes to provide comfort for their children. One important thing that your child needs is a good desk. It should be the perfect place to focus, get motivated, stay on top of their work and keep their things organized.
That means that it is important to invest in a very durable, functional desk that will be the perfect space for studying and learning. These desks are also perfect for after-school homework sessions, creative projects, and readings.

The MySize Table & 2 Chairs Set from Delta Children features a smooth, wood top that makes it very durable and easy to clean. Your child can use it for art projects, tea parties, snack time or homework. This table and chair set will enhance their sense of wonder no matter what kind of activity they use it for. The size is just right for your growing child, the Delta Children Wood Table and Chair set will provide years of creative fun. The table has a beautiful finish and it will complement existing playroom, bedroom or living room decor, allowing you to create a space that works for adults and children alike.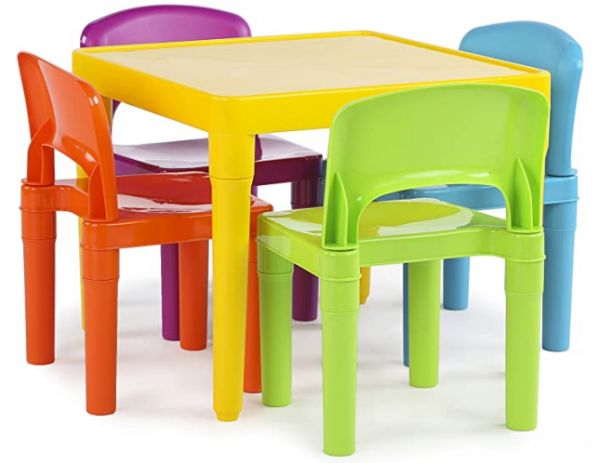 The Tot Tutors Kids Plastic Table and Chairs Set includes 20 x 20 inches square table and 4 chairs. It is sturdy, lightweight and is made of plastic construction that is easy to configure and rearrange. It is the perfect desk for children ages 3 years old and up. It comes in multiple color options, a vibrant yellow table with vibrant chairs, a primary blue table with primary blue chairs and a bright white table with bright chairs. It is easy to snap together and assemble, it is durable and easy to clean. Perfect for the bedroom, playroom, living room and patio.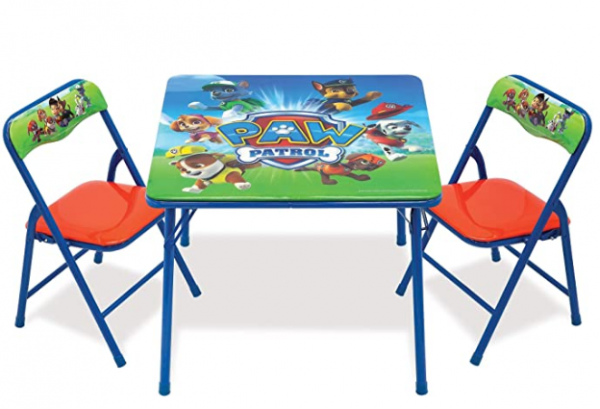 Your children can enjoy their favorite heroic Pups with the Paw Patrol folding kids activity table set from JAKKS Pacific. This set includes a folding table for children to use for eating, playing and drawing with 2 padded fold up chairs for extra comfort and for easy travel. It has full-color character graphics and non-skid rubber feet to help protect floor surfaces and keep the table stationary. It is made with durability and safety in mind and made with a sturdy metal tubular construction and double locking mechanism. It is easy to wipe and easy to wash.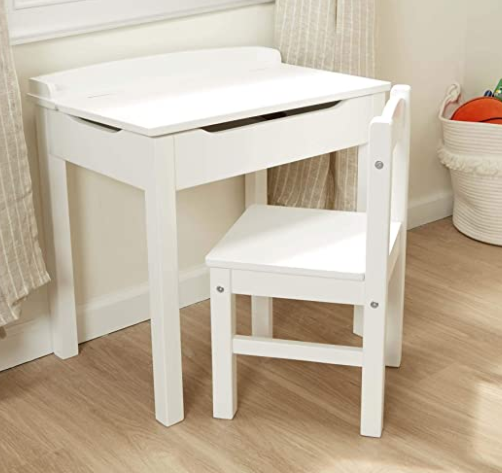 The Melissa & Doug Child's Lift-Top Desk & Chair is made from high-quality wood. It comes in a white finish and you can wipe it clean and keep it looking fresh and new. It can hold up to 150 pounds, it features a safety-hinged lid and reinforced leg made to last through the years. The desk and chair set is easy to assemble, it has easy-to-follow instructions to expedite your assembly. Perfect housewarming present or baby shower gift.
ALSO READ: Best Digital Picture Frames of 2020