Are you one of those people who always have trouble getting sleep, and Upgrade your bed and your sleep with these amazing, comfortable and stylish memory foam pillows on Amazon!
This soft yet supportive memory foam pillow from Weekender is a US certified memory foam that provides superior pressure, relief, and comfort. It is infused with temperature-regulating gel for more comfortable sleep conditions and has a ventilated design that maximizes air circulation. It has a removable cover and can is safe for machine wash.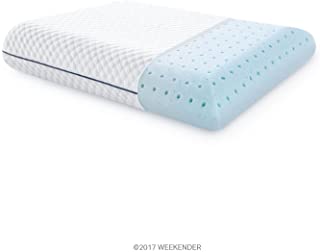 The pillow is 4.7 inches (high contour) and 3.9 inches (low contour) originally. You can remove the middle memory foam layer and you will get 3.5 inches as a high contour and 2.88 inches in low contour. The pillow is made with UTTU dynamic foam which conforms to the natural curve of your body and supports your head and neck to ensure comfort. The pillow has a bamboo cover (40%) and polyester material (60%) and is a cooling pillow that provides a cool night's sleep. The cover is fully removable and is safe for machine wash for easy cleaning care.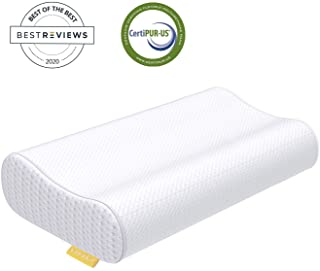 This ergonomic pillow is formed to follow the natural curve of your body for conforming, therapeutic support. The pillow is expertly engineered to relieve pressure and provide personalized support throughout the night and return to shape in the morning. The tempur-pedic pillow material properly and comfortably supports your head, neck, and shoulders when sleeping on your back or side.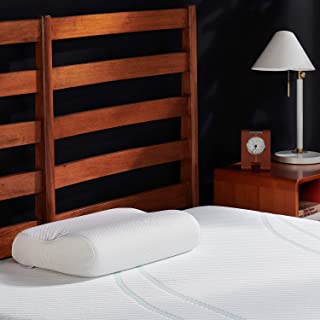 This memory foam pillow provides therapeutic relief for all sleepers and neck pain, and you will wake up feeling fully recharged and ready to take the day. Its premium fabric keeps you cool and comfortable throughout the night. It also has a proven contour design that perfectly supports and aligns your head, neck, shoulder, and back. You will fall asleep faster and deeper. This memory foam pillow is also breathable and provides better air circulation to keep you cool and dry. It has a hypoallergenic rayon/polyester proprietary blend pillowcase that feels silky soft and smooth while providing dust mite protection.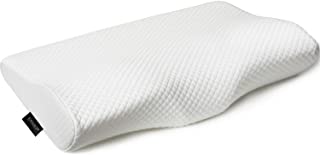 This memory foam pillow is made with polyester and is contoured for extra neck support. The recessed design cradles your head and aligns the spine to its rightful place. Firm memory foam construction molds to your shape and helps improve orthopedic health issues. It is removable and safe to machine wash.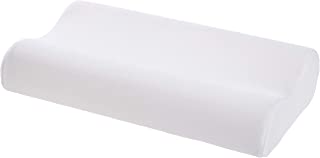 This memory foam is designed for adaptive comfort and support. It has cool-to-touch fabric on one side of the cover for instant cooling relief and has a breathable, soft knit fabric on the other side for a temperature-neutral comfort option. The zip cover is also removable and machine washable for easy care. The pillow's innovative cover allows for added comfort options, featuring a cool-to-the-touch fabric on one side for instant cooling relief and a plush knit for neutral feel.