In a global health crisis like this, it is always best to stay safe and clean. Having a proper hygiene set or kit will help you stay clean and germ-free anytime, anywhere. If you're looking for hygiene and toiletries sets for you to bring with you all around, here are some of the best picks you can get on Amazon today.
This men's travel kit contains essential travel-size toiletries and accessories to "carry-on" airline for the leisure of business travel, and of course, perfect for college students who stay in dorms and apartments near their university or college. The kit includes popular international brands in grooming, hygiene, and oral care products. This is also a perfect gift or you can just keep it for yourself. This convenience kit has sold many hygiene sets for the past 25 years, so it is 100% reliable and recommended.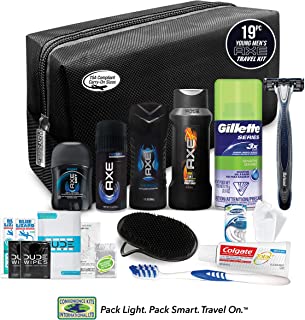 This convenience kit is perfect for women and ladies who travel a lot. The kit includes products mostly from Dove, and other international grooming, hygiene, and oral care products. This is also a Vinyl cosmetic kit and comes with a quart-sized zip-top bag. Everything a woman needs is in this kit so it is very recommended and worthy of your money.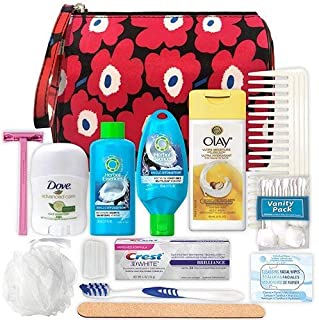 Retail can be more expensive to buy, so why not get everything in bulk? It will not only save you money but also lets you save time in doing groceries for hygiene and grooming products from time to time. Get the most out of your budget by getting these 24 pre-packaged kits for one low price. This kit is useful for homeless care package supplies, shelters, survival kits, mission trips, schools, Airbnb toiletries, hotels, emergency supplies for disaster preparedness, and more.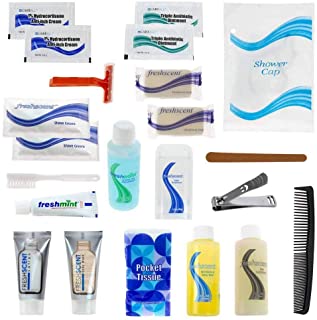 The kit includes basic hygiene kits and essentials to help keep anyone clean and fresh.
This hygiene kit is simple in form yet it has all the hygiene products that you will need to fight off germs and bacteria from your body and skin. The kit includes a hand sanitizer, a protective face mask, pocket tissue, moisture lotion, and a mouth wash. You can purchase this in bulk for donations to hospitals, home care, or other health institutes. You can also get one of each for your family and friends.
This luxury bulk travel-size toiletries are enriched with pure ingredients that are good for your skin. Each travel toiletry kit is conveniently packaged for use in hotels, gyms, traveling, vacation rentals, guest rooms, homeless shelters, and more. Eco Botanics products are made with high-end formula and environmentally-friendly beautiful designs that bring elegance to anyone who uses it. It is also made with natural ingredients, such as organic aloe, honey, and olive oil. The set includes shampoo, hair conditioner, lotion, body wash, and soap bar.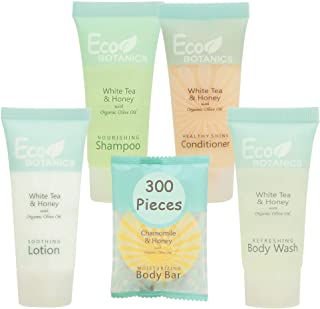 Disclosure
BOOMSbeat writes about stuff we think you'll like. We have affiliate partnerships and may earn commission from any sale resulting from this page.