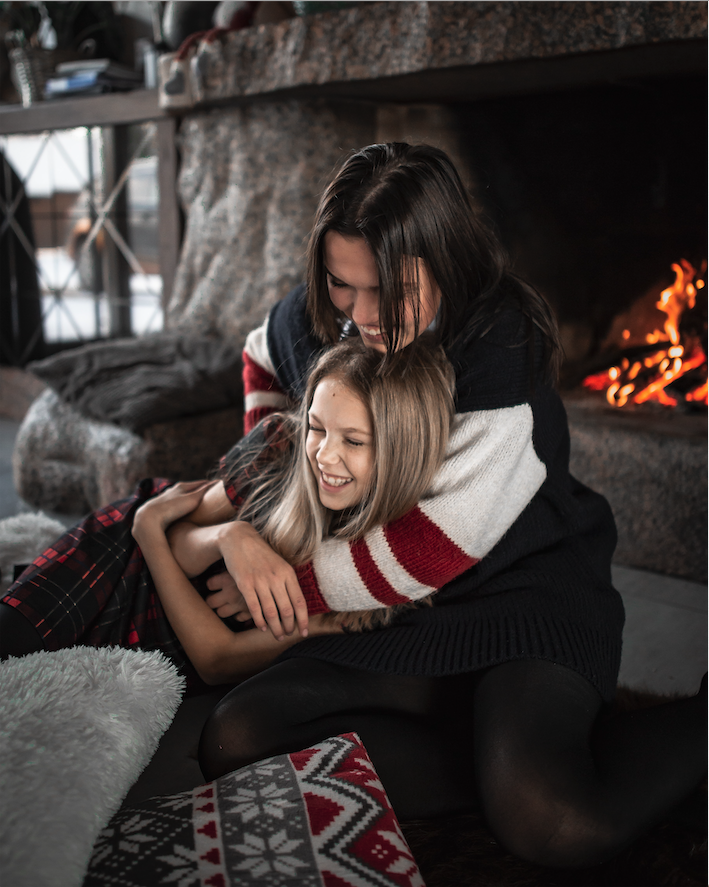 Americans are spending a lot more time at home, and that's a good thing. It's what needs to be done to put a stop to the chaos of the COVID-19 pandemic and protect the country's most vulnerable populations. For socialites and fashionistas, staying home all day can be a serious downer, though. Read on to find some tips for creating comfy outfits to wear around the house that will still give fashion-conscious consumers an outlet for their passions and help them live their best lives even when they're stuck in isolation.
Stylish Sweatshirts Are a Girl's Best Friends
Forget gaudy jewelry and uncomfortable high-heels. Balancing fashion with comfort means that spending all day in a favorite sweatshirt is no longer a faux-pas. Check out the new line of sweatshirts available now at Filly Flair to add some color, unique patterns, and fun designs to the mix.
Monochrome Moments
Try buying t-shirts and track pants in matching colors for a monochrome look. Women can wear this athleisure outfit with a comfy sweatshirt or tie a zip-up around their waists to accentuate their frames when they leave the house. The great thing about athleisure wear is that it's equally perfect for exercising, light grocery shopping, or just relaxing around the house, so there's never a wrong time to try out this fashion trend.
Keep Color Palettes Streamlined
Don't like the monochrome look? Women can match their accessories to their basics to keep their color palettes streamlined without having to wear a matching tracksuit. Many of today's at-home workers and currently unemployed fashionistas are making a move toward neutral color schemes, which look great with a wide variety of accessories.
Wear Loose Pants
Need to look good for conference calls from home but don't want to sacrifice comfort? There are plenty of styles of loose pants that are perfectly appropriate for work when paired with a button-down or a cute, professional blouse. Even women who don't need to look their best when working from home can benefit from the ritual of getting dressed every morning before starting their day. It helps people stay motivated and feel more normal, which can make navigating today's unusual social climate seem a little easier.
Find Cute, Comfy Clothes for Traveling
As the economy opens up and trips out of town become the norm again, women should make sure they're prepared by outfitting their wardrobes with some comfy traveling clothes. Make sure to choose movable pieces like soft hoodies and comfy leggings, and bring along a hat to avoid having to make frequent stops to check on complex hairstyles. When traveling, be sure to wear functional flats, not heels, and bring along a large pocketbook or crossbody bag to ensure there will be plenty of room for necessities. One of the great things about the best travel outfits is that they're also perfect for lounging around the house, so these outfits should see plenty of use.
The Bottom Line
Being stuck at home doesn't have to mean choosing between wearing pajamas all day and spending hours getting all gussied up with nowhere to go. There are plenty of outfits and clothing items in that comfortable space between extremes. Choosing clothes that balance comfort with style allows fashionistas to express themselves and indulge their passions without overdressing, and today's most popular brands sell online, so get shopping.