Looking for the best rechargeable heating pads in the market? Here are four of the best ones you can get today:
This rechargeable heating pad from BriteLeafs is one of the best heating pads you can get today. It has a simple and safe design, and it is also cordless. You can bring this heating pad anywhere and is safe for travel.
It is portable and rechargeable, so you don't have to worry about finding electrical sockets wherever you are. The pads come in two heat settings, low and high mode. The heating pad is made to last a long time and can operate from two to four hours, depending on what mode you set it in.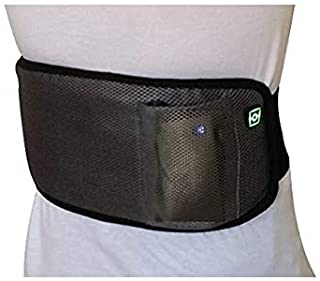 The heating pad also has flexible Velcro straps that are extendable up to 70 inches around your waist, chest, or back. It ensures a comfortable fit wherever your pain is located. It also has a soft plush heating material that makes sure you are at ease when you use it.
This pad's low temperature provides users penetration in their muscles and bones, while the higher temperature is used to relieve back pains, shoulder pains, stomach aches, menstrual cramps, and more. It is also made with carbon heating fabric in the middle that distributes heat evenly.
This hot water bottle pad has a built-in recycle and eco-friendly water, so you don't have to fill in the bottle with water to use it. This bottle and fleece heating pad can be recharged directly and use it even without a cord. This heating fleece pad will only take 15 minutes to fully charge, and it can work up to 6 hours at a time.
This is a great emergency heating pad before you go to sleep or when you are not feeling good. The soft and luxurious fleece covers the rechargeable water bottle, and it serves as a soft blanket as it relieves your body pains.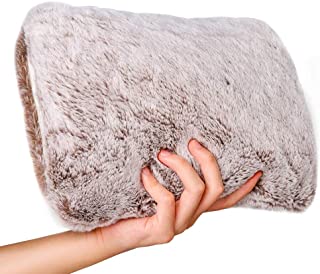 This portable rechargeable heating pad will relieve your sore muscles, stress, anxiety, stiff neck, and other common body aches. This is the newest technology that could reduce your use of power and water since it is rechargeable and explosion-proof.
This heating pad from Happy Heat Electric Hot Water Bottle helps soothe body pains such as menstrual cramps in women, arthritis, stomach aches, shoulder and back pain, and more. You don't need to boil water, put a hot bag in the microwave because it already comes with a heating liquid inside.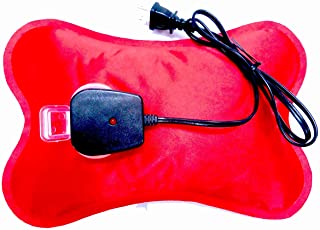 All you need to do is charge the pad until the red light is off and unplug. The water inside the pad is sealed tightly, so it does not spill. This heating pad features a new technology of sealed water that heats up to 140 degrees Fahrenheit. It also has an auto shut-off system that prevents overheating.
This heating pad is the solution to your body pains and will definitely relieve your sore muscles. This pad is not only portable and rechargeable, but it is also compact enough to fit in your bags. You don't have to worry about taking time off work because of body pains when you can bring this heating pad with you wherever you go.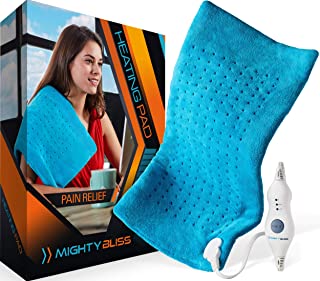 This heating pad measures about 12 by 24 inches, and it even comes with a soft, luxurious cloth that feels like winter pajamas.

For more interesting products, visit Amazon now.
Disclosure
BOOMSbeat writes about stuff we think you'll like. We have affiliate partnerships and may earn commission from any sale resulting from this page.