Make your day fresh, whether its raining or sunny outside with these best-selling box fans on Amazon today! Here are some of the best and top-selling brands and models you can get.
This box fan from Lasko is one of the best-selling box fans in the market. This fan features three quiet speeds that are ideal for bedroom, living room, kitchen, or office use. Although it runs with less noise, this box fan offers powerful air because of its sturdy motor. It provides a cool breeze throughout the room, even for a full day. This fan is made to be a save-smart fan, and it will only cost you less than a dollar per hour to operate it.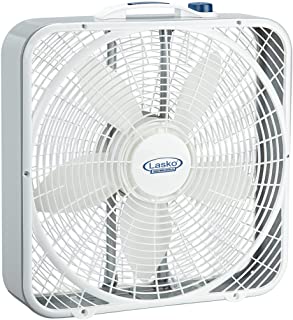 This fan also provides 30% more air velocity than other box fans, which makes it very efficient to use. It also has a weather shield motor that allows users to use this fan even when the windows are open. The weather shield motor makes it possible to provide you air regardless. It also features an innovative wind ring system that is designed to increase air velocity without having to consume a lot of electric power. This box fan is simple to install, and there are no tools to use for assembly. Simply clip the stabilizing feet onto the fan for it to stand, plug it, and then it's ready to use.
This box fan measures only 20 inches, and it offers 3-speed modes that are great for use in any space that you place it. The fan is permanently lubricated, and it provides 1/25 horsepower motor. It also features impact-resistant grills that can protect the blades from damage and for long-lasting durability. This box fan also has a three conductor type of SPT power cord and comes with a 1-year limited warranty to ensure the quality of the fan to the user.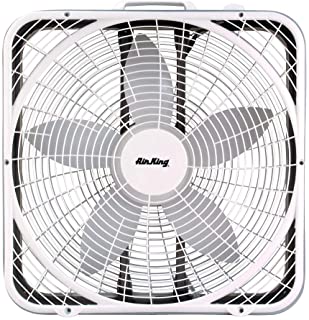 This box fan comes on three speeds and has fives blades for optimum air disbursing. It comes with a slim and compact design that you can place anywhere in your home or office. The box fan runs on 60 watts, and it will not cost you that much money on your next electric bill. The fan only comes in white color. It measures about 21.5 inches by 20.9 inches by 4.7 inches in height, width, and length. It weighs about 8.2 pounds.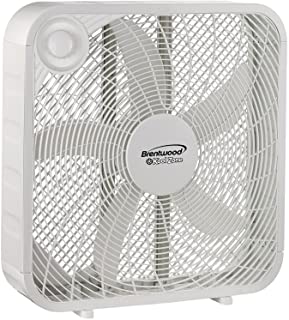 This fan has a 2-speed option for optimum energy saving without sacrificing quality air release. It also runs very smoothly and quietly because of its whisper-quiet operation motor. The box fan comes in 3 position slide switch on in front of it. The buttons are for turning the fan off and changing its speed, either low or high. It only measures about 10 inches, and it is compact and portable enough to bring anywhere. It does not also require any assembly.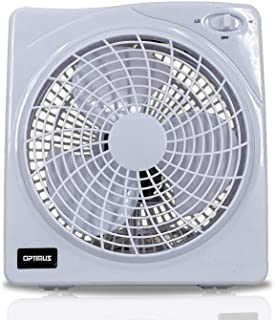 This box fan from Impress comes in white color, and it is the perfect box fan to get for your home, office, dorm room, or travel. It runs on a whisper-quiet operation, and you can choose from 3 speeds, low, mid, and high. It is easy to use because of its rotary switch control. Overall this box fan measures about 10 inches by 10 inches by 6 inches in height, width, and length, and it weighs about 2.0 lbs.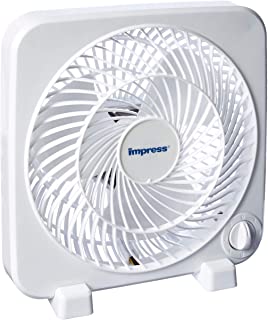 Disclosure
BOOMSbeat writes about stuff we think you'll like. We have affiliate partnerships and may earn commission from any sale resulting from this page.