Beer is one of the most consumed beverages in the whole world. It is mostly enjoyed in every party, celebration, barbecue dinners, and other family and friends gathering. Beer has a unique taste, different from other beverages, and a lot of people love it. However, did you know beer can still be enhanced through the use of beer salts?
Beer salts are used to add a twist on a beer's flavor. There are tons of beer salts that you can get in shops, markets, and groceries today. However, if you are unsure what to get, we have a list of beer salts that are popular and best-selling. Here are some of the best and most-recommended beer salts that you can get in the market today.
This 3-pack beer salt is one of the best in the market because of its exquisite flavor. The set comes in 3 bottles per pack, or you can also get the 9- or 18-bottle pack. These beer salts are flavored with lime flavor, so if you love lime, this is the perfect beer salt for you.
It can also be an excellent seasoning that can be used for vegetables, meat, or other beer-infused dishes. You may also use this beer salt for beer bottlenecks.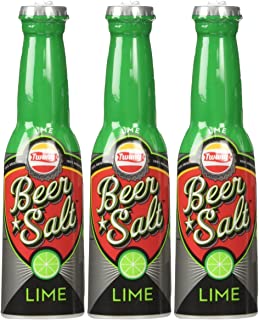 The Twang Lime Flavored beer is originally inspired by the long-standing Mexican tradition of garnishing beer with lime. Many people love this, especially those who are beer drinkers and fans for over 20 years. This beer salt has a good combination of lemon-lime and salt, and it adds a tangy, exciting twist to your alcohol drinking experience.
You may also want to add this to your signature dishes if you're going want a hint of lime in your dish's flavors. This is made to entice Mexican beer fans and offers enough heat to make your beer the best one at the party.
Many food enthusiasts and experts recommend another product from Twangerz.
Twangerz flavored salts are the perfect sprinkle mix to any fruit, vegetable, chips, popcorn, dish, and other treats. You can now choose from not only one but more assorted beer salts with this Twangerz set. This assorted ten-pack comes with two flavors of each kind, including lemon, lime, pickle, chili, and mango.
The lemon-lime and lime salts are perfect for Mexican food lovers to get that hint of tangy flavor in their food. If you're going for a more spiced treat, or perhaps you want to add a twist on your Bloody Mary, you can mix up some chili-flavored beer salt. The set also comes in fresh pickle salt that is perfect for seasoning your favorite burgers and other sandwiches.

This bottle pack of three comes in three bottles of Twang Beer Salt in Lemon-Lime. Each bottle comes in 1.4oz, and it is made with love in the USA. Twang produces the best beer salt in the market, and many love to use this in their recipes and when mixing drinks and beverages.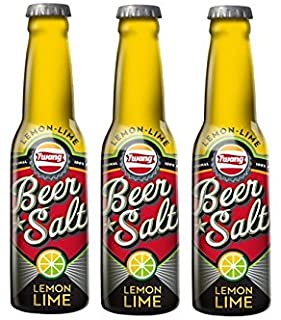 This beer salt also gives out a tangy and sour flavor to any of your food or drinks. This is much stronger and more flavorful than other beer salts in the market, and it guaranteed one of the best in the world. It is the perfect combination of salt and lemon, which will go perfectly in your seafood boil sauce recipe, or even your favorite tequila mix!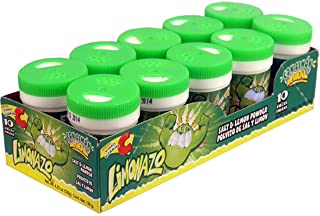 Check out more products on Amazon!
Disclosure
BOOMSbeat writes about stuff we think you'll like. We have affiliate partnerships and may earn commission from any sale resulting from this page.