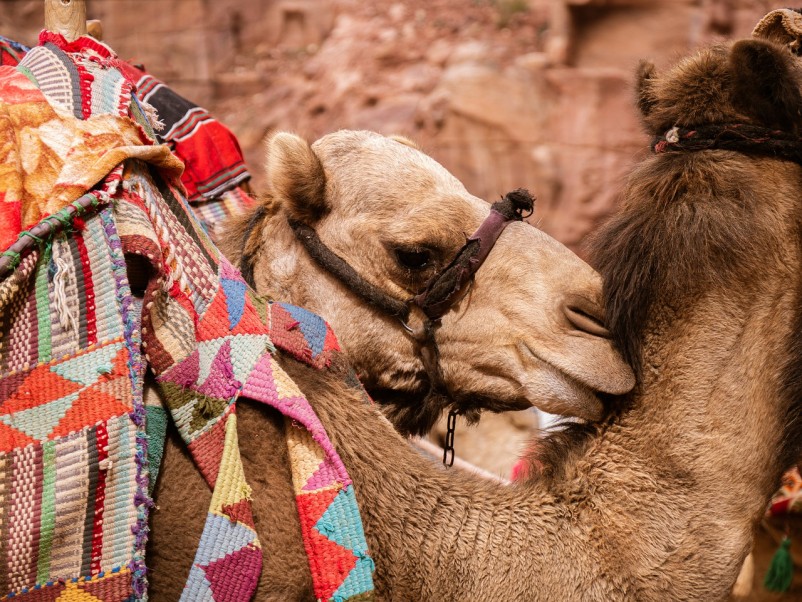 North Africa and the Middle East conspire together to offer you some of the most awe-inspiring destinations for round-year vacations. Both regions offer ancient and mystical histories, melodramatic desert landscapes, and exotic, diverse, and rich cultures with a sense of timeless romance.
The white sand beaches will enthrall those in the hunt for some water activities, while outstanding Arabic cuisines will beguile those looking to devour local palates. Both North Africa and the Middle East are homes to some of the most opulent accommodations, world-class spas, and massive shopping malls.
These breadths give you a chance to explore some of the best architectural designs in the world, including skyscrapers in Dubai, glittering mosques in Morocco and India, peaceful gardens in Jordan, and ruined palaces in Iran. If you're looking to visit North Africa and the Middle East, here is a perfect mix of ingredients needed for an exclusive escape!
1. Nile Cruise-Egypt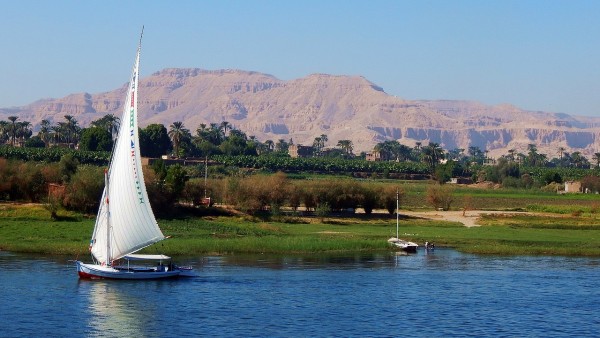 Pack your fedora to a trip in Egypt, a county that offers you an idyllic mix of ancient-modern metropolises, centuries of mesmerizing histories, and stunning natural landscapes. Egypt is famous for its pharaonic histories and a dazzling destination of temples and tombs that wow everyone who visits
However, there is nothing that screams an impeccable Egyptian tour than the magnificent Nile Cruise Luxor Aswan. The expanse between Luxor and Aswan has been the source of inspiration and legend for generations. Luxor is home to some of the most inspiring and interesting attractions not only in Egypt but the entire northern part of Africa.
Here, you will experience some legendary attractions such as the Valley of Kings, chockfull with the tombs of ancient pharaohs, and other famous temples such as the Temple of Queen Hatshepsut, Luxor Temple, and Karnak Temple. Other splendid attractions include the Valley of the Queens, the Colossi of Memnon, and a number of other museums, including the enthralling mummification museum.
Aswan, in the southern parts of Egypt, will likely be the start or end-point of your dream-like Nile cruise. This Egyptian territory is famous for the Nubian Village, beautiful botanical gardens, and the spice market. Aswan also houses the Elephantine Island, which will fascinate you with its interesting ancient artifacts. You can also view the renowned Aswan High Dam and the temple of Philae, which is dedicated to Horus.
2. Visit Petra-Jordan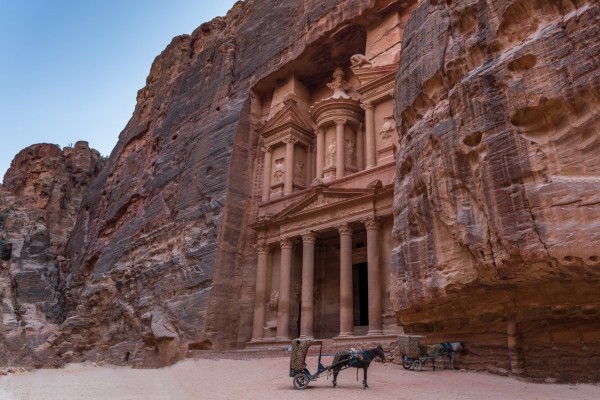 The entire nation of Jordan is breathtakingly beautiful, but do start with Petra. This city, despite being a honeypot site, is undoubtedly one of the wonders of the world. Petra is half-carved, half-built in the rocks, and is surrounded by beautiful mountains riddles with gorges and passages-a must-have item in your Middle East Tours.
The caves, tombs, and temples of this magical city reveal an impressive civilization. Hidden by time ad shifting sad, this fairylike scenery was home to Nabateans, a nomadic desert society whose empire rose from the peaks and cliffs, and whose incredible riches came from productive incense trade.
Petra is perfectly positioned between the Dead Sea and the Red Sea, offering a textbook ground for those looking to explore the areas between the two backdrops. It is one of the planet's largest and richest archeological sites set in a dominating red sandstone scene. Spend at least two days in this beautiful city to experience everything that it has to offer.
3. Explore Ouarzazate-Morocco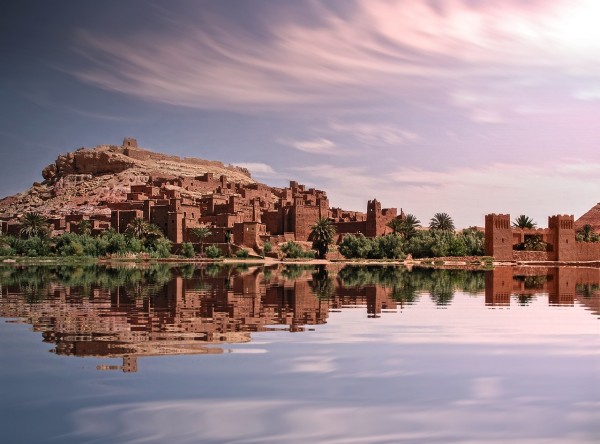 Nicknamed the door of the desert, Ouarzazate is a city south of Morocco's famous Atlas Mountains. This city offers the perfect gateway to the Sahara Desert, meaning that people who want to experience both the desert and the Atlas Mountains are offered the best start point in this city.
For generations, people from Dadès, Draa, and Atlas Valleys converged at Ouarzazate to do business, which gave rise to modern settlements. The first major town was established here in the 1920s by the French colonial powers, but after the French left in 1950, the city was gradually established as a movie scenery due to its exotic backdrops.
For those looking for romantic getaways, you can catch the sunrise and sunset at Ait Ben Haddou. This is the region where some bits of Game of Thrones were set. You can also take a step back in time and experience the valleys of the Kasbahs. This area was abandoned more than half a century ago following Morocco's attainment of independence. Much of this area has fallen spectacularly into complete ruins, giving a glimpse of beauty and opulence scenery.
4. Experience the Glitzy Dubai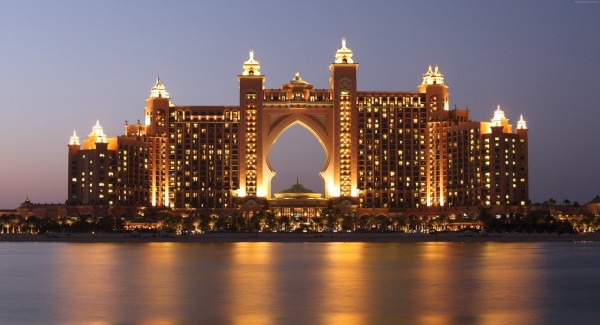 Take a trip away from the ancient cities of North Africa to futuristic Dubai. We believe that Dubai is a city that must be seen to be believed. It is home to record-breaking architecture that stands alongside traditional quarters. The manmade islands just outside the breathtaking coastline have attracted tourists from all over the world.
The world's tallest skyscraper, Burj Khalifa, stands 828 meters high. Although the building is hard to miss, the true majesty if this architectural wonder is best appreciated up close, or better yet, from inside. The Dubai Mall is better described as a shoppers heaven, spend an entire day here, and you'll not even see half of its possessions. Other attractions such as Palm Jumeirah, The Dubai Fountain, Dubai Creek, Dubai Marina, and more await in line for your exploration.
5. Take a Quick Trip to Pamukkale-Turkey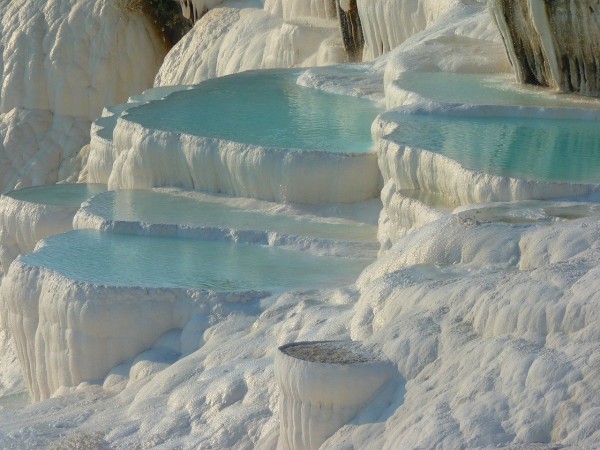 Although Turkey is not in the Middle East, it is seamlessly combinable with a dream trip to Egypt. An eventful itinerary covering the ancient pharaonic sites of Egypt and the medieval, Ottoman, and Byzantine histories of Turkey is dreamily doable.
While in Turkey, experience the Pamukkale (cotton castle), the surreal, breathtakingly white travertine and warm, limpid pools that have wowed people for generations. This is certainly the most picturesque region in the country that looks exactly as a petrified cascade of a mighty waterfall.