Nail-biting can be a huge unhealthy problem. Lucky for you, anti-nail-biting polishes exist to help you out. Here are some of the best you can get in the market today.
This anti-nail biting polish contains proteins and essential vitamins. It is infused with nutritive oil that penetrates within the pores of the fingers and in the cuticle.
This nail oil makes sure it feeds the nail matrix and stimulates nail growth, as well as encourages blood circulation. Applying it every morning and every night will yield the best results.
To use it, dab the oil brush on the nail root area that is covered by the skin and massage it softly in a circular motion. This is a dermatologist-tested and made by a balanced mixture of wheat germ, sweet almond oils, and olive oil that will dig into the nail root area. It is suitable for all skin types, and it leaves the nails and skin supple and soft.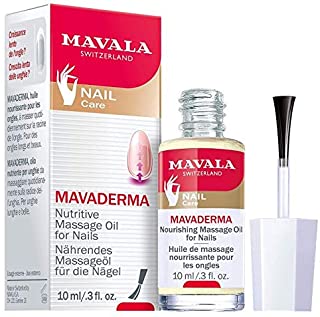 Nail-biting is not only a problem for children but adults as well. Most of the time, it is a sign of anxiety and stress. But if your teeth are having trouble staying away from your nails, Perfanails will help break this unhealthy habit.
This anti-biting nail polish contains natural ingredients that are safe for adults and kids alike. It has a perfect balance of aloe vera and chondroitin, which encourages nail growth and healing. It is also formulated so that it will stay on your nails the whole day, even when you are in a hectic schedule.
Perfanails comes in a compact pen-size applicator, making it convenient for you to bring in your bag wherever you go. Compared to brush applicators, this is better to carry around and keeps the formula away from dust and pollution.

This anti-nail biting formula from FINGLY is innovated with friendly and natural ingredients that are safe even for children's use. The formula contains natural, high-quality materials.
This anti-nail biting polish is made in Germany and is 100% cruelty-free. The spray formula adheres easily to your nails, and it is the best alternative for artificial nail polish and fake nails.
You can even use this polish when working on your next nail art. The formula keeps your fingers and thumbs away from your mouth. This polish spray will rehabilitate your nails in the most natural way possible and ensures that your nails will grow naturally and healthily.

This is not your ordinary anti-nail biting polish because Barielle is non-fragrant and has a transparent color. The polish comes in a bitter flavor, so users will avoid biting their nails or sucking their thumbs.
The polish is non-gloss and has a hydrating formula that does not have nitrocellulose. It is also infused with natural ingredients that encourage nail growth and make your nail strong and healthy.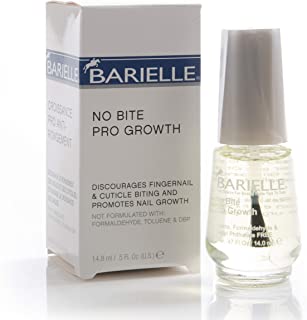 If you're looking for a fast and effective way of keeping your fingers from your mouth, this is the best solution. SuperNail Bite No More is an anti-nail biting polish that stimulates nail growth and has an effective flavor that will surely put an end to your nail-biting dilemma.
It is transparent, and it can be used even when you have colored nail polish on your nails. This is perfect for both adults and kids use.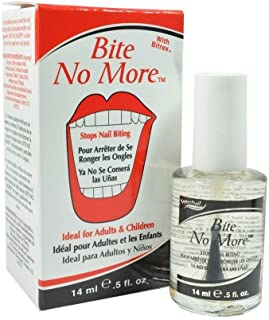 Visit Amazon for more awesome products!

(photo: Amazon.com)
Disclosure
BOOMSbeat writes about stuff we think you'll like. We have affiliate partnerships and may earn commission from any sale resulting from this page.