Bubble tea, which originated from Asian countries such as Korea, Thailand, Taiwan, and some parts of China, is one of the most popular beverages today. If you consider yourself a bubble tea lover, you known you can never have enough of it.
But did you know you can make bubble tea at home? All you need to have is a bubble tea kit and a few ingredients and you're good to go! Here are some of the best bubble tea kits in the market today.
The idea of bubble tea came from the mixture of tea, milk, and ice. The 'bubble' refers to the boba or tapioca pearls that are added to the drink for a more layered touch when you drink it.
Tapioca pearls can be made by hand, however, it takes a lot of time for one to make the pearls manually. Good thing there are ready to cook tapioca pearls that can be bought from groceries, stores, and even online shops such as Amazon.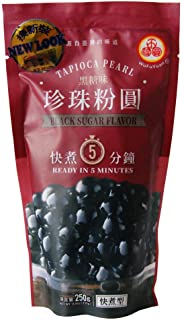 WuFuYan tapioca pearls are black tapioca pearls that are perfect for bubble teas. You can now make your own bubble tea and it won't even take you much time to make it. Just pop the pearls in boiling water and let it simmer for 5 minutes.
This 8.8oz pack and can serve about three to five servings of bubble tea, depending on how much tapioca pearls you want to put in each cup. You don't need to tire yourself from making tapioca pearls from scratch if you have this ready to cook tapioca pearls in your pantry.
One of the most recommended bubble teas all over the world is the taro milk tea. Taro is very healthy and it blends well with the milk and tea for bubble teas. If you love taro, this is the perfect bubble tea powder to get in the market.
This is an easy premixed powder that makes a fun beverage for a party, meeting, family and friends gathering, or even on a simple summer afternoon. This is one of the best-tasting bubble tea in the market that you can get. Qbubble also has some other bubble tea flavors that you can choose from aside from taro.
They have fine tea, premixed tea powders, fruit-flavored syrups, and they even have tapioca pearls as well. This bubble tea powder is distributed by Troika J.C, a New York-based company that started in 2003.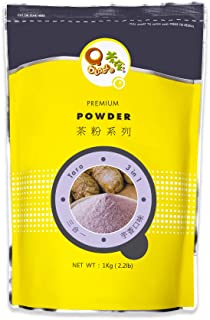 This authentic bubble tea powder is individually packed and each tea bag contains a perfect blend of black and Oolong tea leaves. It is delicious, refreshing, and it does not taste bitter unlike other milk tea brands in the market. It is perfect to stock at home or bring it with you in your bags for work or school.
This tea is naturally and freshly picked by local Taiwan farmers and packed for delivery in every home. This milk tea has a smooth and flavorful taste that you won't get tired of! It also does not taste very sweet and has a fragrant tea flavor.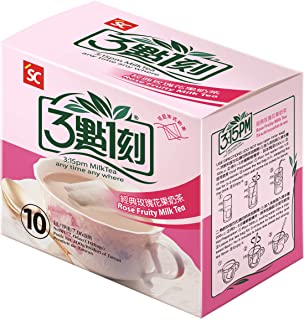 This set comes in two strong reusable 24 oz ball jars that are tightly sealed with sturdy and durable lids. It also comes with drinking cups and a wide, reusable straw and straw cleaner.
These reusable boba cups are best for boba and bubble teas and other cold beverages such as smoothies and drinks. The ball mason jars are made in the USA.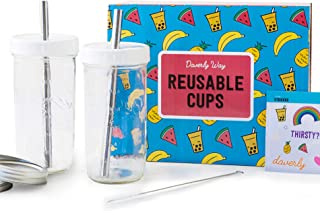 If you don't have any idea how to make bubble tea at home, this is your solution. The Boba Book has all the guides, techniques, and even bubble tea recipes that you can try and achieve even at home. The guides have step-by-step processes that you can easily follow.
This book, authored by Andre Chau and Bin Chen, is perfect for anyone who loves bubble tea and who wants to practice beverage making.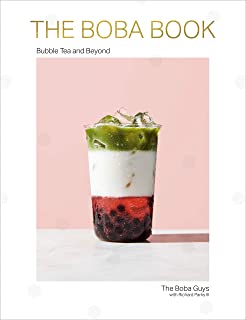 Check out Amazon for more products!
Disclosure
BOOMSbeat writes about stuff we think you'll like. We have affiliate partnerships and may earn commission from any sale resulting from this page.