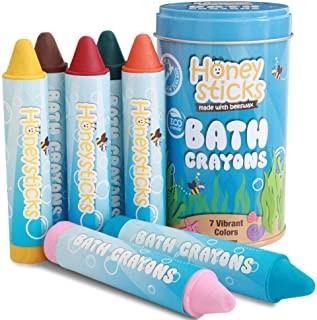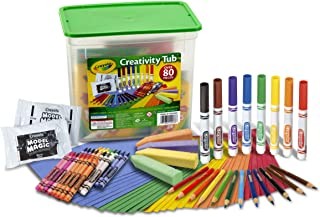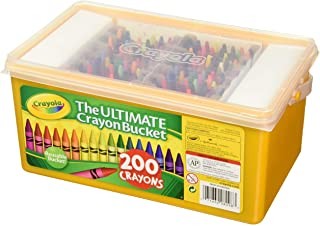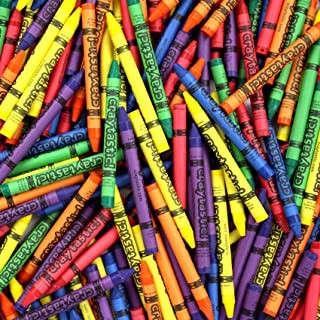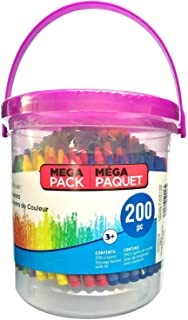 Bring your artworks to life with one of the art class's most basic yet most effective tools--crayons! Being so basic yet complicated, the wide selection of crayons might give you a hard time before you even start with your masterpiece, which is why we've researched for you. If you're looking for crayon tubs that offer an extensive set of colors, here are the best crayon tubs you can get in the market today.
These crayons from Honeysticks are 100% natural and non-toxic and are safe to use for kids and toddlers. This crayon tub is made with pure, organic New Zealand beeswax that is food-graded and made of non-toxic pigments.
The crayons come in jumbo sizes, and it is perfect for children and toddlers who are now learning to love art. The crayons come in a unique shape that curious toddlers cannot swallow or eat.
These crayons are also water-soluble and can be used while kids play in the bathtub. These ergonomically developed crayons are ideal for toddlers learning to grip; it helps their hands practice proper pen grip.
The Honeysticks Beeswax crayons are washable and can be used for hours in the water. This is one of the most renewable, sustainable, and eco-friendly crayons in the market today. The crayons come in a recyclable tin storage jar that has holes for draining water.
Crayola is the leading art brand in the world, and many parents get this brand for their children and kids for their art projects. This creativity tub from Crayola is one of a kind because the tub has it all.
The art tools and coloring materials are stored nicely in a transparent durable tub where your kids can store the art tools after they use it. This allows parents for easy clean up as well after art time. The set comes with a wide variety of arts and crafts items, featuring coloring materials.
This is an all-in-one container that has everything your kid needs, including 24 classic Crayola crayons, two packs of model magic, 12 short colored pencils, four sidewalk chalks, and 30 colored papers.
Here are another cool art and coloring set from Crayola that you can get for your learning kids and even for yourself--why not? This Crayola bucket contains about 200 crayons that kids will surely not get enough of.
The bucket is made of durable plastic that is reusable even when the crayons have run out. Each crayon is double wrapped for extra individual crayon durability as your toddler learns to grip on it.
The Bulk Premium Crayons bucket is one of the best to get for school kids because it has a wide variety of colors. The container has 264 crayons, each measuring to about 3.5 inches--the perfect fit for little artist hands.
The package includes an assortment of six colors, including red, orange, blue, green, yellow, and purple. The crayons are safe for toddlers and children, and it is tested free from lead, phthalates, and asbestos.
Each crayon is made of premium quality, and it is non-toxic, which guarantees 100% safety. This is perfect for a stay at home toddlers, school kids, or even adults who are into arts and crafts.
This Mega Bucket contains 200 crayons, containing eight variants of each color. The crayons come in bright and vibrant colors that will surely give life to one's artwork and drawing.
It is safe and fun for children to use, with high-quality pigments to use for lively drawings. It also includes colors that do not quickly fade but easily blend. It is non-toxic and made of premium quality materials.

Visit Amazon now for deals perfect for your next colorful project!