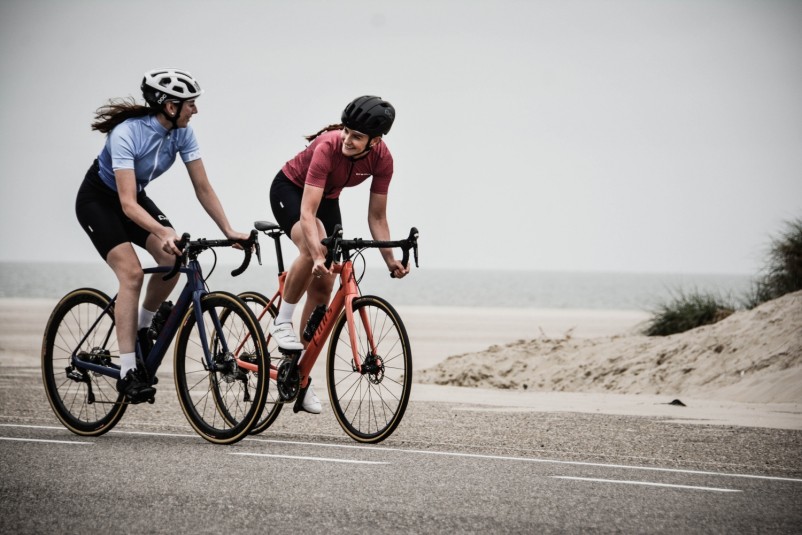 Cycling has become an increasingly fashionable pastime in the UK over recent years. It's a trend that is perhaps partly due to Great Britain's success on the Olympic stage as well as the combined glories of Bradley Wiggins, Chris Froome and Geraint Thomas, who collectively won the Tour de France six times from 2012 to 2018.
Recent studies have shown that 11% of adults cycle at least once per week and, as with most hobbies, people practice it with varying degrees of seriousness. Some get out on their bikes every day, clocking up some major miles, while others are content with a gentle ride out into the countryside once in a while.
But what about those who are just getting started? Here are some of the things you'll need in order to keep up with your pedal-pushing pals.
Bike
We may as well start with the most obvious item on your list. If you want to get into cycling, it'll be pretty hard to do that without getting your own bike. Modern road bikes can range hugely in price, from a few hundred to many thousands of pounds. Of course, you don't have to choose one at the very top of the range, but a decent bike will come with the price tag to match, so you should carefully consider the various financial options before you make your decision how much to spend.
Jersey and padded shorts
If you're going to go out on long rides, the last thing you want is to be uncomfortable. A lot of beginner cyclists make the mistake of choosing a saddle with extra cushioning, but the real difference can be felt if you find padded shorts that work for you. Chafing and soreness can soon dampen your enthusiasm for getting out and about, so a good pair of shorts are essential and a lightweight, specially designed jersey will keep you cool in hot temperatures and retain heat when the mercury drops.
Bottle and cage
It's vital that you stay hydrated, especially if you're clocking up the miles on longer rides, so you need access to a water bottle. It can be awkward to carry in your hand, which is why a lot of road bikes offer the option of attaching a cage to the frame, so you can reach down and take a drink whenever you need to.
Pump and spare tube
Sometimes, accidents happen and you get a puncture out of nowhere. And, if you're not prepared, you can end up well and truly stuck. That's why it's recommended to always carry a spare inner tube and a pump with you, just in case. Your local bike shop will be able to tell you which tube you need, and it can be carried alongside the pump in a lightweight backpack.
Cycling smart watch
This item is hardly essential, but you might want to think about investing in one if you're someone who likes to track things like distance, time and elevation. Perhaps not one for the casual cyclist, but if you're in competition with a group of friends then it quickly solves any argument over who's been pedalling like a pro!