Women tend to be more conscious of their sweat than men. Thus, having a handheld fan can be very handy for them. If you're looking for the best handheld fans for women in the market, here are four of the best you can get today:
Do you always experience sweats whenever you're under the sun? If so, you don't have to sweat it out. With this handheld folding fans for women, you can keep your cool whenever you want. This is a 2-piece silk hand fan that comes in different patterns.
The one has a cherry and butterfly pattern, and the other one comes in black with printed plum blossoms. The fan cover is unique because it is made of traditional Chinese ink painting patterns that are suitable for anyone who wants to have a hint of romance.
The fan's dimension, when folded, is about 8.3 inches, and when unfolded, it measures approximately 15 by 8.3 inches. The material of the fan is made of silk, and it is soft yet durable to use for a hand fan. This fan is practical and beautiful at the same time.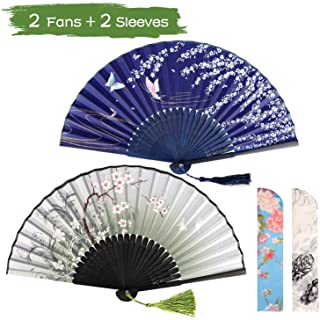 This hand fan has a dimension that measures about 8.27 inches. It is a perfect woman's accessory on any occasion or event, and it will indeed look great with any outfit. The fan is accessorized with a beautiful tassel, and the fan is made of soft silk.
It can also be easily stored and brought anywhere because it comes with a silk pouch. This can either be used as a fan for the summer heat or as a display at your home. This is the perfect gift for any woman in your life. Each fan is handcrafted to perfection.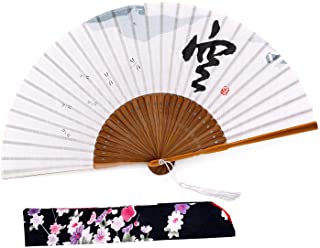 If you want to skip the traditional hand fans for women, here is a more high-tech one. This handheld fan is battery operated and can be recharged anytime using a USB connector. The battery life is durable and offers exclusive powerful rechargeable high capacity 2600mAh lithium battery.
It comes in three levels of cooling, low, medium, and high. You can now adjust to the cool you want using this handheld mini fan. It can run up to 3-10 hours when it is fully charged. The USB charging cable makes it easy for the fan to be recharged using your laptop or power bank. It is practical, user-friendly, and portable enough to bring anywhere.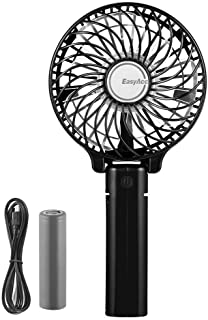 This is another handheld USB-battery operated fan that has a unique design and style that can hang the fan above the umbrella. It is foldable and comes in a multipurpose design. The fan can be folded up to 180-degrees. You can hold the fan in your hand, or clip it anywhere you like.
This is USB rechargeable and features three levels of cooling from a low, medium, and high level. It is portable, lightweight, and it is suitable for summer travel, outdoor sports, or even when you're on public transport. This is the best handheld fan you can get in the market that will be worth your money.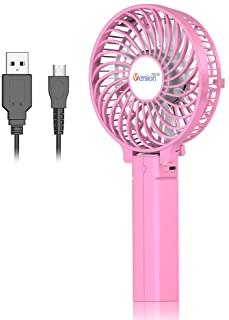 Check out Amazon and find your most needed products on sale!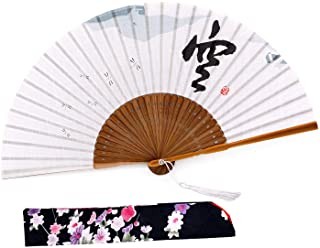 (photo: Amazon.com)
Disclosure
BOOMSbeat writes about stuff we think you'll like. We have affiliate partnerships and may earn commission from any sale resulting from this page.