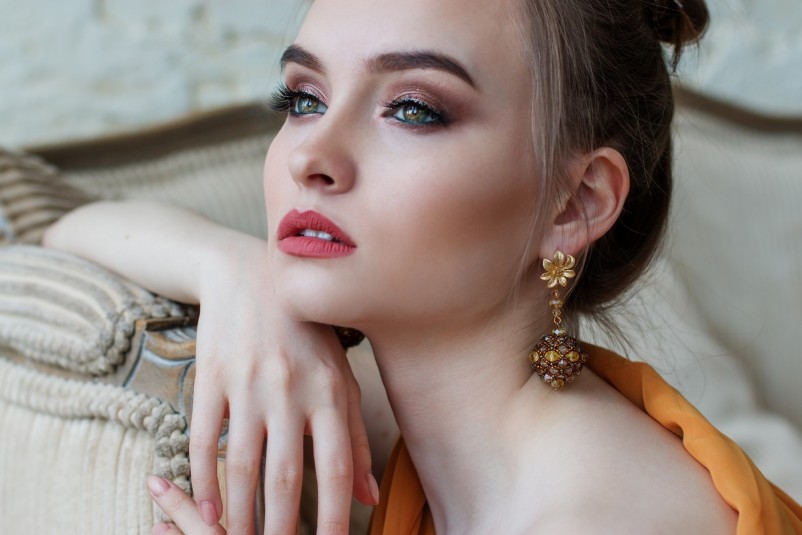 Why is jewelry so important to women? From an emotional standpoint, it helps them feel feminine, and many wear heirloom pieces associated with treasured memories. But jewelry also has practical purposes. It helps make outfits look finished, reflects individual taste, adds a personal touch, and can even enhance women's skin tones. The key is choosing the right pieces. Fortunately, fashion professionals provide plenty of tips that make it easy to make the best choices.
Choose Pieces That Fit the Occasion
Not all clothing is appropriate for every occasion, and neither is all jewelry. For example, a chunky bracelet that looks wonderful at lunch with a group of girlfriends is a poor fit at the office. It's hard to type with glittering metal getting in the way. Bangle bracelets create the same problem. In the same way, huge, colorful statement rings that add sparkle to casual clothes are distracting in a professional setting. Jewelry that is perfect for an evening of clubbing might be too bold for a church. Luckily, established sellers offer options for every occasion. For example, pieces ranging from ultra-casual to formal are available at Adina's Jewels.
Simple Jewelry Pairs Well with Busy Patterns
Almost every woman has a favorite clothing item in a bold print or stripe. But, no matter how flattering that rainbow-colored floral or geometric print may be, it can begin to look very flashy with the wrong jewelry. Per Harper's Bazaar, a simple gold chain is an understated option that can also serve as an eye-catching accessory. Hoop earrings are another excellent choice when the idea is to tone down colors and patterns. The key is to wear the right size. Medium or small hoops are best because they are subtle but complementary.
Choose the Right Piece for the Dress
Jewelry is the ideal way to give dresses a new personality. Changing a necklace and earrings can instantly transform a basic black dress from cocktail party attire to evening wear. Cosmopolitan style experts recommend matching jewelry to the dress style as well as occasion. A long pendant necklace works with a deep V neckline. Wear layered bracelets with a halter top dress to add flare without creating a busy look. Layered necklaces worn with a crew neck dress generate interest but do not dominate the outfit. A pair of bold earrings worn with a strapless dress will draw attention to the face, while a tank dress looks terrific with layered rings and ear cuffs.
Consider Skin Tone When Selecting Jewelry
When deciding on jewelry, consider skin tone as well as clothing. The right pieces can enhance women's skin and highlight their best features. If in doubt, choose silver. It illuminates almost all skin tones. Gold is an ideal fit for matte skin and dark hair. Women with cooler skin tones should consider red, blue, and purple gemstones. The best jewelry for warmer skin tones includes white gold, green, orange, and yellow gems. Yellow metals also flatter warm skin tones.
Jewelry is not only beautiful, but it can also change the entire look of an outfit, so it is essential to choose the right pieces. Fashion experts recommend selecting jewelry to match the occasion. When wearing a dress, it is best to opt for jewelry that flatters the style. Women should choose pieces that enhance their skin tone. Match bold clothing with understated jewelry to avoid creating a loud, flashy look.