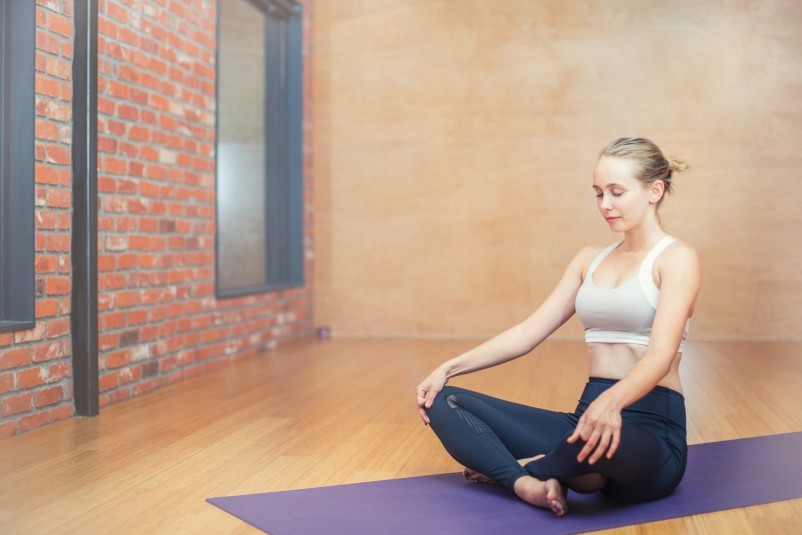 In a little over a year, US citizens have encountered a health crisis, economic downfall, mass unemployment, distance learning, civil unrest, natural disasters, attacks on the US capitol, mass shootings, homelessness, hunger, and more. There's no way these chaotic times haven't had some sort of impact on your mental health. Although it's natural to feel sad, hopeless, and even stressed out these days, you can't let it keep you down.
When you allow things you can't control to rule your emotions, it affects your physical well-being and quality of life. Negative feelings can fester, causing all sorts of changes in your mood, appearance, and behavior. Whether things get better or worse, you want to be in a position to navigate life accordingly. Ultimately, learning to manage your emotions makes a significant difference. Now that spring is in full swing; it's time to turn those frowns upside down. Here's how.
Link Up With Friends And Family
Social isolation has caused lots of people to feel depressed. Sure, you can communicate with friends, relatives, and coworkers through virtual platforms, but it's not the same. Although the national health crisis hasn't passed, the warm weather presents an opportunity to reconnect. Outdoor gatherings in small groups are allowed in most states and considered to be reasonably safe.
Take this chance to link with those closest to you. You can host lunch or dinner in your backyard, head to a restaurant or bar with outdoor dining, or attend an outdoor event in your neighborhood. Being around each other will automatically lift your spirits.
Get Moving
Sheltering in place, remote working, and distance learning have resulted in many people spending most of their time indoors. Although necessary to reduce your risk of contracting COVID-19, it caused a few other problems. People have reported everything from weight gain to depression.
The most practical way to get rid of those extra pounds and improve your mental health is getting up and getting moving. Increased physical activity gets your heart rate up, improves blood flow, strengthens your heart, lungs, and muscles, and increases dopamine levels in the brain. You can search for a gym near me, practice yoga in your backyard, go for a walk in the park, or participate in fun activities like bike riding, hiking, or watersports.
Start A Passion Project
When the world seems to be crashing around you, it's easy to get trapped in your thoughts. You're worried about your health and safety, loved ones, your career, and everyday life. Your mind goes into overdrive trying to figure out how to resolve everything. Unfortunately, there isn't much you can do. If you're going to reduce feelings of depression and anxiety, you've got to get out of your head. Focusing on something positive can help counteract those overwhelming feelings.
Why not start a passion project? It's something you work on outside of your job or business that brings you purpose, satisfaction, and happiness. A passion project could be just what you need to block out all the negativity. Think about something you've always wanted to do that aligns with your skills, talents, and personal interests. You can start a blog, launch a podcast, write a book, or create a non-profit to support a cause in your community. When you're doing something that interests you and helps others, it boosts your feel-good hormones and helps you feel like you're doing something to contribute during hard times.
After the year the nation has experienced, it's no wonder emotional overwhelm, and mental illness is at an all-time high. Although it's normal to feel down due to the events taking place, you can't allow it to keep you in a negative space. It can lead to consequences that impact your health and quality of life. The best thing you can do to prepare for whatever the future holds is work on rebuilding your emotional health. Reconnecting with loved ones, getting active, and starting a passion project are efficient ways to get started.