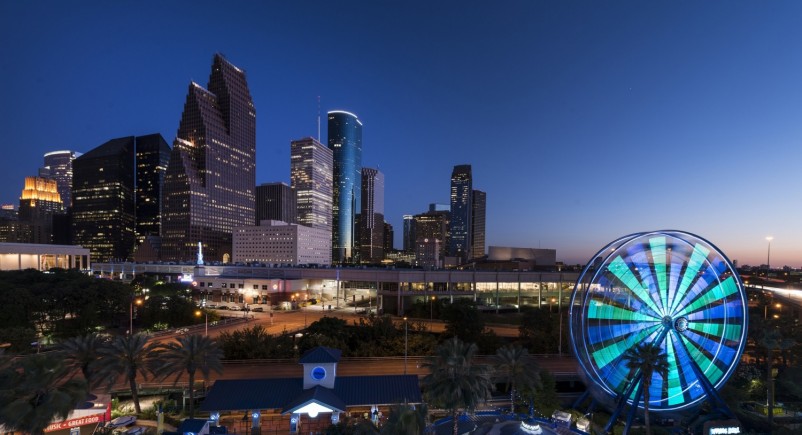 In the greater United States, when people think about diversity Houston might not be what they go to first. It should be. Houston is a diverse city with all kinds of cultures and subcultures. With so many different people in the area, Houston has become known for its array of events. Whatever the occasion, no one does it bigger than Houstonians. Here are some events you should attend in Houston as we come out of the COVID-19 pandemic and large events resume.
Quinceañeras
The day in Mexican culture where a girl becomes a woman, the 15th birthday is always special. Quinceañeras are always a time for a big party, but in Houston, they are bigger still. Everyone is invited to this birthday bash. It is a time to celebrate womanhood in the form of a huge party. There will be lots of food and lots of booze. Get ready to have some fun and inaugurate the process of a girl becoming a woman.
Indian Weddings
Weddings are always a cause for a celebration, but Houston's sizable Indian population goes even further. Indians are always known for their grand wedding celebrations, but with Houston's large middle class and big Indian population, the city is a center for big weddings. While there are big wedding celebrations that aren't hosted by Indian families, other cultures do the same. When you're looking for a wedding venue, Houston has plenty of options where you can plan a ceremony and reception. But if you're looking to attend a spectacular event, try to get invited to an Indian wedding in Houston.
Chinese New Year
The city of Houston is about 7 percent Asian American. While they aren't all Chinese, many Asians celebrate Chinese New Year or something like it. For the Vietnamese, it's Tết. Thai people celebrate Chinese New Year. Hmong people celebrate it as well. Whether it's Chinese New Year or something similar, you'll find a lot of parties in Houston. While there are a lot of customs to be observed, there will also be a lot of food and partying.
Filipino Christmas
No one does Christmas like Filipinos. In the Philippines, they celebrate the birth of Christ for months. While there aren't as many Filipinos as in other cities, there are still almost 10,000 in Houston. If you have the chance to attend a Christmas party with Filipinos in Houston, there will probably be karaoke, an entire roasted pig called lechón, and a whole lot of fun. You haven't celebrated Christmas until you've done it with Filipinos.
Park Parties
With warm weather, nearly everyone in Houston loves to host parties in the park. While particularly alluring during the pandemic, this has been true for years. Whether you are hosting a kid's birthday party or want to drink some beer and barbecue with friends, there are plenty of parks where you can have a good time with your loved ones. This transcends all cultures in Houston. It is one of the city's pastimes. It doesn't matter what you want to do, if it can be done outside Houstonians are probably doing it in the parks.
Houstonians know how to have a good time. With a variety of activities, events, and cultures in the city, it has become known for large parties and celebrations. COVID-19 has gotten in the way of these kinds of large events, but as the world comes out of the pandemic there will be a lot of celebrations to be had. Weddings, birthday parties, Christmas, Chinese New Year, and more will be observed in style.
Houston is an eclectic and diverse city in the middle of Texas. There are many immigrants from around the world who can offer their many traditions, customs, and celebrations. These are just the beginning of the diverse offerings the city has to offer in the way of culture. If you have the chance to take part in any of these cultural holidays and celebrations, don't pass it up. You will have the time of your life and open your eyes to the way that other people celebrate life-defining events.
Ryan Beitler is a journalist, travel writer, and blogger who has written for Paste Magazine, The Slovenia Times, New Noise Magazine, and more.