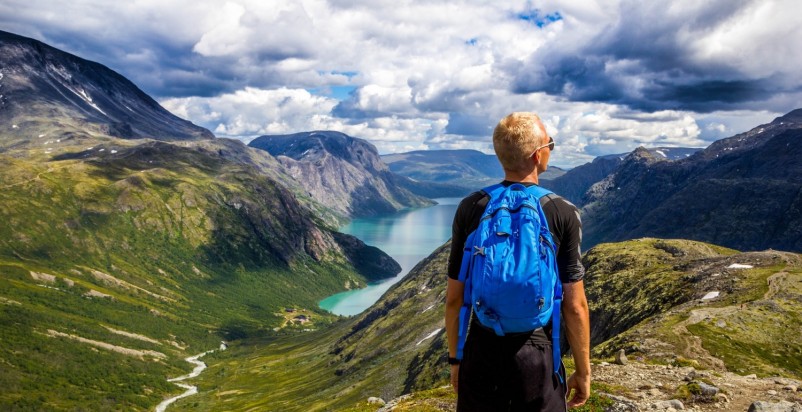 With spring here and summer right around the corner, it's time to get your summer bod ready for the pool days and toes in the sand. It's easy to develop bad habits during the winter months when you are enjoying all the holiday treats and cozy nights-we've all been there. But, with the sunnier months here, it's perfect time to get back into your healthy habits and get back into a routine that works for you!
There are simple things you can incorporate into your weekly routine and boost those feel-good endorphins. Follow along for some healthy habits you can stick to!
Meditation
Meditation is becoming increasingly more popular. According to science, it has benefits of stress reduction, anxiety control, and promotion of emotional health. However, meditation can be tricky to start with so much talk of how to do it out there, it can definitely be confusing.
For all those with insomnia, meditation also has benefits for sleep. There isn't a good reason to not try it. You don't have to meditate for a long time, just 10 minutes can provide benefits to your mental state. Try adding a meditation to your morning routine, but remember not to judge yourself if you fall short.
Vitamins and supplements
Often, we don't get enough vitamins and nutritional value out of the foods we eat-that's why it's important to take supplements if needed. Implementing a daily vitamin regimen that works for you will keep you energized and healthy all day long. Also, probiotics are extremely important for your gut health and can be found in kefir, kombucha, or yogurt. If it's too hard to eat these foods, you can purchase probiotics from your local pharmacy! A disruption in your gut bacteria can lead to chronic health conditions!
Exercise
Exercise is important for your physical health. When you exercise, your body releases endorphins which are feel-good neurotransmitters. Exercise can also benefit your appetite and sleep cycles. Unfortunately, many people feel like they don't have time to exercise in their week. However, even 20 minutes of exercise can give you similar benefits to longer periods of time. Try to plan for physical activity on the weekends when you have extra time-hiking, running, or outdoor yoga are all fun options.
Drink your water!
Being dehydrated is no fun! Keep yourself accountable by purchasing a reusable water bottle that you can take with you on the go. Personally, I like to set a goal for myself to finish 4 bottles of my 32oz Hydro Flask. They say the optimal time to drink water is before meals, but whenever you remember, do it! Water can also help boost your energy levels when you are feeling lethargic or you've been in the sun too long.
Eat your veggies and Fruits
Vegetables and fruits contain vitamins, minerals, fiber, and antioxidants. Studies have shown that if you eat more vegetables and fruits, you'll live longer. There are some great recipes out there that use vegetables and make them yummy! Fruits are easy to eat in the morning with your yogurt or cereal. Some fruits, like apples, actually curve hunger so they are great for a midday snack.
Keep Up With Doctors Visits
It is critical you maintain your check-ups at the doctor regularly. If you need it, you may also want to see an OB-GYN, if you're wondering how to test for herpes or need to get routine STD testing they can help you out. Another option is to see a dermatologist who can ensure your skin is doing well and no skin cancer is beginning. Especially with spring time here, it is important you protect yourself from the sun and get the information you need.
Get outside
Sunlight and vitamin D are important for your health and wellbeing. Spend some time in nature or take a short walk! Soak up that sun. What better time to do so than now, as the winter is over? You can also plan a vacation or camping trip to spend some time outdoors. Wear your sunscreen to protect from the sun, otherwise you are free to soak it all up!