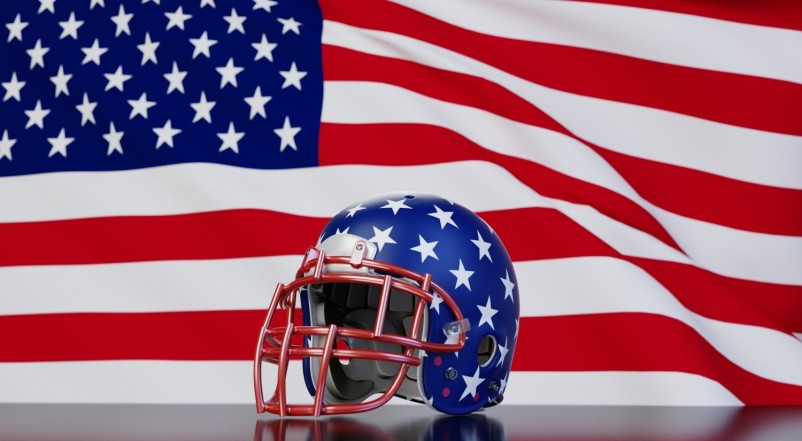 Bettors are always looking for any advantage they can get. Sometimes it's an injured player who doesn't suit up or a stat line that sways a matchup one way or another. But sometimes, the key to online sports betting is merely finding the right sport. On the surface, the games of football and soccer couldn't be more different. There are also profound differences between them with regard to placing bets. Alas, both have pros and cons, so what sport is the most profitable for bettors, to bet on soccer or NFL odds?
Let´s review all the different aspects in betting on each sport!
The Case for NFL
It's widely believed that football is the most profitable sport out there. However, it's important not to confuse profitable with popular. Outside of the NCAA Tournament in basketball and a few other marquee sporting events, football is the most popular sport for betting. When you hear about betting success stories, they often involve football.
During the fall, there is an excellent opportunity for football gurus to turn a profit betting on games. While the NFL schedule is somewhat limited, there are dozens of college football games every Saturday. While oddsmakers are good at what they do, it's inevitable for them to make mistakes on point spreads with so many games on the schedule. For those familiar with sports betting and have a good understanding of every team, there will always be opportunities to profit from mistakes in the point spread.
Also, because football is such a popular sport, there is no shortage of betting advice and information available, particularly for those who like the Super Bowl. Of course, there's almost too much information and predictions out there during football season. The key is finding a source that you can trust. Of course, bettors who find a reliable source of advice will have an opportunity to profit every fall.
The Case for Soccer
Soccer is potentially profitable for bettors, in part, because it's available all year. There is no offseason for soccer, which means there are opportunities 12 months of the year to make money. There is also an abundance of leagues worldwide, and a top sportsbook will give those looking to bet on soccer plenty of options. This allows bettors the opportunity to focus their efforts on one specific league or perhaps a few teams from that league. Naturally, the more you know about the teams you're betting on, the more opportunity to profit.
Also, there is profitability in soccer because there are so many different ways to bet on it. Since games can end in a tie, there are three moneylines, making it tricky for novice bettors. However, three separate money lines usually mean at least two of those money lines will offer a serious profit if you make the right selection. Higher money lines mean a win is less likely, but if you can choose the right games, the profits will be higher than the betting available in other sports. Simultaneously, options like draw-no bet and double-chance wagers offer something akin to a safety net for soccer bettors. These options can decrease the chances of placing a losing bet, which will ultimately lead to higher profits in the long run.
The Answer
There is a higher upside with soccer betting compared to football. Soccer betting is more challenging, and so fewer people are likely to profit from it. Football offers more analytics and advice than soccer and is followed more closely by the American betting public. This makes it a little easier to bet on football games. However, given the soccer betting structure, it's ultimately more profitable for those who know what they're doing.
Of course, the sport you're betting on is never as important as only making the right bets. For most people, the best sport to bet on is the sport they know the best. The more knowledge and information you have about the teams involved, the more likely you will make an accurate bet. If you go against the grain and become knowledgeable about a particular soccer league or a few preferred teams, soccer betting holds more potential for the few smart enough to take advantage. However, all things begin equal; the most profitable sport for any given person is the sport they know the best.