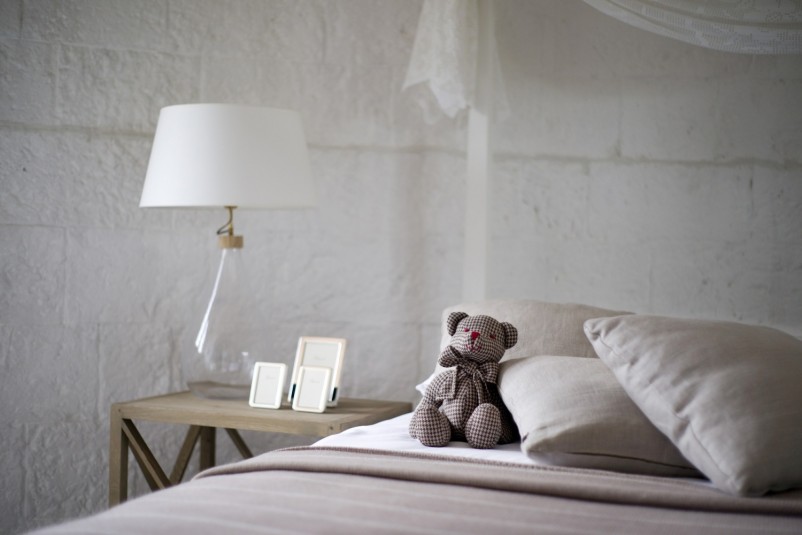 Have you ever wondered what to do to reduce or completely heal the constant neck pains, backaches, and maybe even knee pains? These body aches seem to be part of everyday adult life. But it doesn't have to be so, not since the invention of neck roll pillows. This article discusses what neck roll pillows are and when you need them.
What Is A Neck Roll Pillow?
Neck roll pillows are commonly known and used as neck support. They are mostly small enough to fit into the space between the head and the shoulder (the neck region). These pillows usually come in a cylinder shape to allow the neck to rest comfortably. They are also referred to as cervical pillows, chiropractic pillows, or orthopedic pillows. They have these names because they are commonly used by an orthopedist to correct the spine.
These comfortable pillows are very different from the regular rectangular pillow. They come in a cylinder-rolled form and are the favorite tools of orthopedics and other health specialists to help in neck form restoration.
There are different types of neck roll pillows. Each of them can serve the same purpose of providing comfort and support to the neck, but they are individually designed for a specific purpose. The types include but are not limited to foam neck roll pillows, inflatable neck roll pillows, gel neck roll pillows, memory foam neck roll pillows, etc.
When Do You Need It?
Almost every adult, at some point, will need a neck roll pillow to relieve neck pains, headaches, and backaches. Sometimes, these pillows are used to correct neck posture too. The following section will discuss when neck pillows are no longer just items of luxury but a necessity.
1. When Traveling A Long Distance
When traveling a long-distance journey, either by road or by air, it is safer to give your neck extra support. Using a neck roll pillow during your journey will help you achieve a less stressful and more enjoyable journey. This can also prevent the most dreaded migraines and headaches while traveling. This is because your neck is well-placed during the journey and the stress of road or flight jerks are no longer a problem.
2. When Sitting for A Long Time In The Office
Sitting and bending your neck for a long time in the office, by either working in front of the computer for hours or perusing through some files, could impact not only your neck but also your spine in the long run. It could affect your sitting posture and cause severe backaches. If the pain is left unattended, it could lead to a poor general body posture as you age.
This is why aside from buying a travel pillow, it's also recommended to have an office pillow for your neck. The benefits are numerous-one of these is a better sitting posture, which means you get more blood flow to your brain. This increases your motivation, reduces stress, and in turn, enhances your productivity and performance.
3. When You Have A Neck Injury
A neck injury can cause a lot of pain and discomfort to the body especially the spine. This is where a neck roll pillow becomes a necessity. First, it can alleviate your neck pain, help you get adequate and proper sleep, and correct the injury. A neck roll pillow can be used at this point as an alternative to your regular pillow as the injury may not allow you to use your regular pillow. It gives the needed support that your body, spine, and neck need to rest and heal properly.
4. When You Are Suffering From Ankle Or Joints Pains
Though the product is called a neck roll pillow, it has been discovered that this wonderful, comforting pillow does more than relieving, relaxing, or aligning the neck. It works excellently for other parts of the body too. Neck roll pillows particularly work well for the ankles, especially if you are suffering from tensed muscle pains. All you have to do is place the pillow in between your ankles and relax. The orthopedic quality of this pillow will surely give you excellent comfort.
5. When You Cannot Afford The Services Of A Health Professional
You may be experiencing some neck pain, lack of sleep, or need a neck realignment. However, for some reason, you may not be able to afford the services of a health professional. It is better and even cheaper to get a neck roll pillow and relax at home.
The cost of getting a neck roll pillow is a lot cheaper than hiring the services of a health practitioner. However, for more serious cases, remember that consulting a physician is a must.
How To Use A Neck Roll Pillow
Getting the most of your neck roll pillow requires you to use it the right way, especially when using it as a sleep aid. Here is how to use a neck pillow:
1. Add your neck roll pillow in the same pillowcase as your regular pillow.
2. Look for the space between the regular pillow and the neck roll pillow.
3. Place your head on the regular pillow and your neck on the neck roll pillow.
Placing both pillows in the same pillowcase will secure the alignment of both pillows and maximize the effect of both on your neck alignment. It should be noted that you may find this process uncomfortable initially. However, in the long run, you will find it very relaxing and comforting.
Conclusion
Using a neck roll pillow is therapeutic and has several advantages over regular pillows. It can be used as both a preventive measure as well as a treatment. It is, however, more useful for those in need of neck realignments, those who have neck injuries, and those who are in pain. It can also be used as an aid for those who work long hours sitting on the same spot or those traveling a long journey.
People experiencing sleeping difficulties can also find it very useful. More so, those who engage in physical exercises may need it for their ankles, knees, or other body joints. Neck roll pillows are the best corrective tools for neck, back, and spine pains.