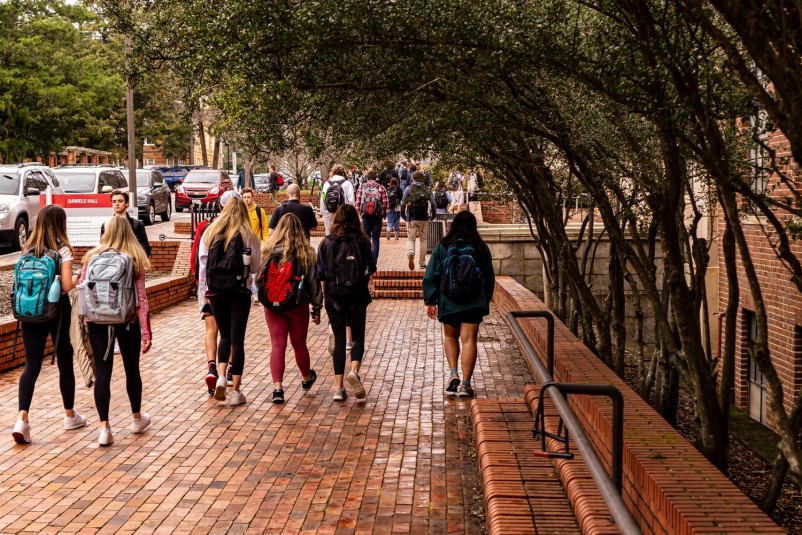 If you are pondering moving to the town of Chapel Hill, North Carolina, you can rest easy knowing that it is considered the number one place to move to in its county, and regularly gains an A+ on numerous town rating websites for its excellent offerings to its residents. Before you embark on a search for Chapel Hill apartments, here are a few things you should know about the town that will help solidify your decision to move there.
At A Glance
Chapel Hill offers a mixed-feeling of both the urban and suburban lifestyle, without the worry over crime or transportation snafus. Being essentially a small city amid a much larger metropolitan area, the population is presently around 61,000 residents, with a significant portion being younger college students, making this largely a college town. There are tons of restaurants, coffee shops, and parks where you can socialize with the Chapel Hill community, as well as numerous opportunities to take part in activities like street fairs.
Food
Chapel Hill is considered to be a foodie's paradise, and was even voted to be America's "foodiest small town" by Bon Appetit Magazine. The restaurant scene is booming, thanks in part to the presence of college students. Spots of note include Crook's Corner, Al's Burger Shack, Lantern Restaurant, Sunrise Biscuit Kitchen, and many, many more.
Music
A surprising amount of famous musical acts began in Chapel Hill, including James Taylor, George Hamilton IV, and Porter Robinson, to name a few. Chapel Hill is also a notable center for the revival of old-time music. The original and founding home of Merge Records, the Chapel Hill music scene is well-established and rich with variety and opportunity to see live shows.
Sports
The nearby University of North Carolina has a very successful college basketball team and women's soccer team. Passion for sports is a hallmark of the culture of Chapel Hill. There are two large sports venues, The Dean Smith Center and Kenan Memorial Stadium. Chapel Hill is also where you can find the Carmichael Arena and Dorrance Field. There are also numerous walking and biking trails in the area for those who prefer solitary physical exercise rather than spectator sports.
Museums
Art centers are abundant in Chapel Hill, including galleries and museums. Some of the unmissable places for residents new and old include Ackland Art Museum, The Kidzu Children's Museum, the North Carolina Botanical Garden, Coker Arboretum, The Carolina Basketball Museum, Gimghoul Castle, Morehead Planetarium and Science Center, The Forest Theatre, Spring Haven Farm, and Brumley Forest Nature Preserve, to name a few.
The Economy
Nearly a quarter of the professional workers in the Chapel Hill area work in sales, office, and/or administrative support. The majority of administrative jobs are in the local university system. Aside from education, the largest sectors in the area are business, transportation, and material production. With the median household income being about 60k a year, Americans are flocking to Chapel Hill for a more affordable lifestyle.