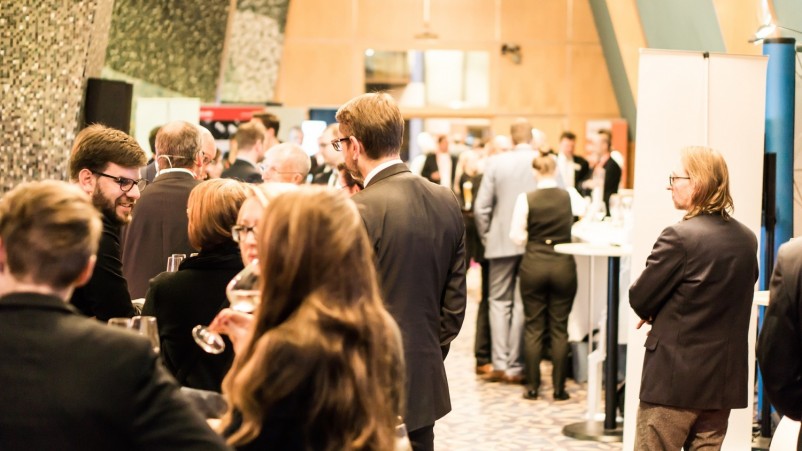 Since the holidays are coming up, it's time to put an extra bit of fun in the office calendar. After working at home for almost one and a half years, it's time to organize a full on office party: a Winter Wonderland party. If you're ready to do so, follow these next three tips.
Tip 1: The location of the party
The first question you need to ask yourself as an organiser is: where is the company party going to be held? Will you choose to throw it at the office or will you rent out another location? Both have different advantages. If you choose to hold it at the office, the first thing you will save on is the cost because you don't have to spend money for a different location. Besides, your employees will be at the office anyway. You can use the time it takes to get them from A to B to already drink some beverages. The disadvantage of holding a party at your own office is that you have to clean up your own mess. Which is not necessary at an external location. In addition, if the external location is not nearby, you also have to ensure that all your employees have to return to the office with you. Especially if you then have to sit in a bus for a while. This can be quite a bummer for the atmosphere.
Tip 2: Decorate your heart out
Without decorations or other party items, your party is just a regular party. If you want a Winter Wonderland theme, top tier party decorations are the way to go. What comes to mind when you think of a Winter Wonderland? Is it snow, ice skating or maybe other winter sports? Whatever you do, this theme is actually very simple. Create a cosy winter vibe by just dimming the lights and hanging fairy lights. Distribute some fake snow here and there and hang winter-related items. This could be ski mats, ski clothing or anything else you wish. You might even be able to get your employees to come in complete party outfits. Or you add a photobooth with different party costumes (Dutch: carnavalskleding) such as a Christmas dress (Dutch: kerstjurk) or tiroler clothing.
Tip 3: Everybody loves well thought snacks and drinks
A company party is of course nothing without some (un)healthy snacks and drinks. With the theme Winter Wonderland, the ideas for snacks and drinks are also easy. Think of warm drinks like hot chocolate or apple cider with rum. Of course you can also serve beer or wine, but to start with, warm beverages are certainly not a bad idea. We also call this a warm welcome, literally. For the snacks, you can actually think of anything that you would normally eat on a ski trip. Bratwursten and schnitzels as finger food, that will easily fill the stomachs. If you don't feel like arranging all this yourself, you can easily hire a caterer. Sometimes they even come with staff, so you never have to get your own drinks.
Does your staff deserve a party? Start organising a Winter Wonderland staff party!