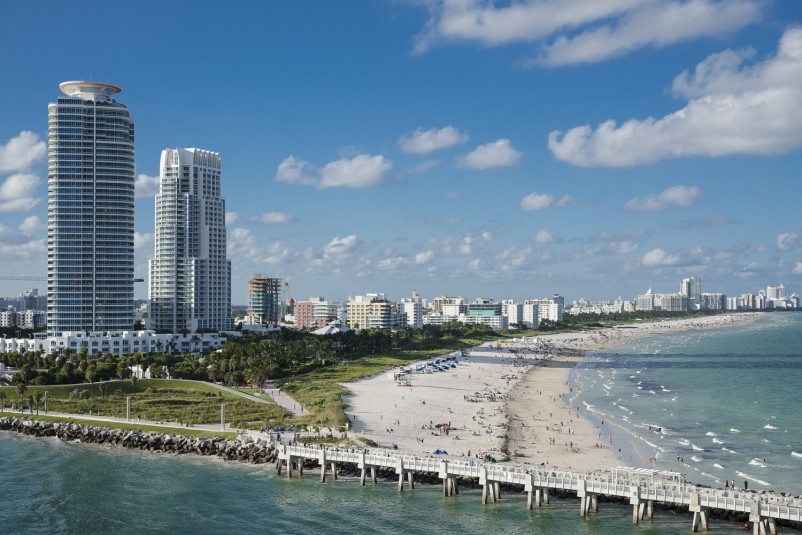 Tired of the cold and digging your car out from under the snow? Not only will you feel more comfortable, but you might just enjoy better health by moving to a place that enjoys a warmer climate. You'll be able to go outside more often to get that essential vitamin D and more exercise, which could even help you live a longer life.
If warm temperatures and sunshine are on your must-have list, you'll want to check out these top places to settle down where you'll rarely, if ever, have to turn up the thermostat.
Vero Beach, Florida
Many retirees choose Florida to live out the rest of their lives, as countless surveys have found, but no matter what your age, you'll appreciate the warmth and the beautiful beaches here. The average low is above 50 degrees in the winter, while summer highs average around 90 providing the perfect excuse to enjoy the clear turquoise water. There are also several rivers here, bringing nearly endless opportunities for swimming, fishing, and boating.
There are more than 40 parks, professional theaters, art museums, and a large downtown with plenty of shops and eateries here too.
Phoenix, Arizona
Phoenix is a popular warm place to live, with 299 days of sunshine a year. While summers are scorching, it's often idyllic in the spring, fall, and winter, not to mention the cost of living is much lower than its western neighbor. Yet you'll have all the amenities one would expect of a major city, including a long list of outstanding restaurants and entertainment venues. Of course, the area is famous for its many golf courses, but did you know that you can even hike just minutes from downtown? This city is a mecca for urban hiking.
If you move into one of the houses for rent in Phoenix, you'll have easy access to the trails at Camelback Mountain, Usary Mountain Regional Park, and more.
Santa Fe, New Mexico
Famous for its art scene, Santa Fe has long been a magnet for artists and art lovers, with its inspiring mountain scenery. Nestled in the foothills of the southern Rockies, it's a hub for painting and sculpture, offers craft stalls with many handmade items on Sundays in front of the old plaza, and hosts multiple annual festivals for music and art. The food scene is thriving too, with many many award-winning restaurants helmed by innovative chefs.
While it can get chilly at night in the winter, the sun is almost always shining, and with the rays so intense, it feels warmer than the temperature belies. Residents can enjoy hiking and mountain biking in the Sangre De Cristo Mountains or skiing at Ski Santa Fe, only 16 miles from town.
Gulf Shores, Alabama
While the water may be a bit too chilly to swim in the winter, with the average January temperature at 57 degrees, you'll never have to worry about snow in Gulf Shores. Located on the Gulf Coast, it's renowned for its pristine white beaches, seafood eateries, and wide range of nightlife venues. There's always something to do here, and the cost of living is slightly below the national average.