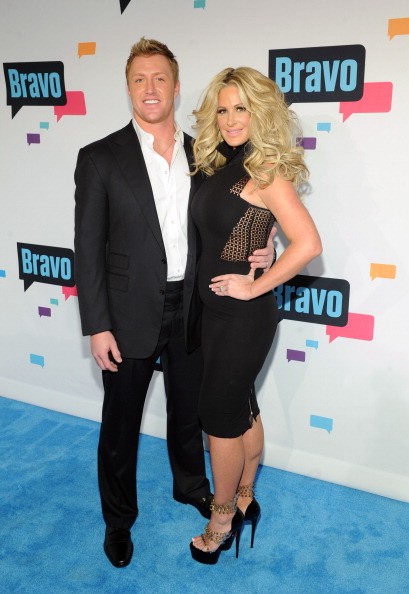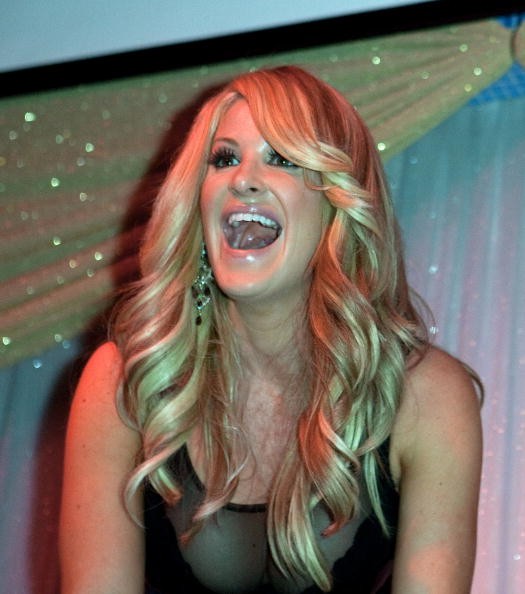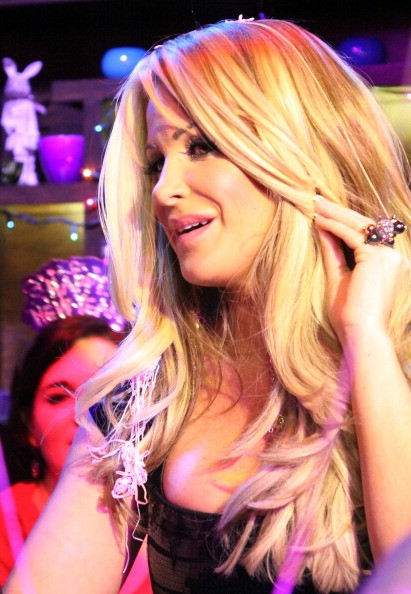 Kim Zolciak 50 facts.
1. Kimberleigh (Kim) Zolciak-Biermann, is a well known tv personality.
2. Zolciak is also a singer & performer.
3. In 2008, Kim was introduced to the world in Bravo's highest rating Real Housewives franchise, "Real Housewives of Atlanta."
4. In 2012 she also starred in her own Bravo spin-off, "Don't Be Tardy for the Wedding" showcasing her family life and upcoming wedding to NFL Falcon's player Kroy Biermann.
5. On November 11, 2011 Kim and Kroy married.
6. The couple shared their wedding day with the world.
7. In 2012, Zolciak ended her 5 year run on RHOA in the midst of filming.
8. She is currently sharing her life in a renewed spin-off via Bravo called "Don't Be Tardy."
9. Kim is the mother to six children, Brielle, Ariana, Kroy Jagger, Jr., Kash Kade, and twins Kaia Rose & Kane Ren.
10. Zolciak first appeared on the reality television series The Real Housewives of Atlanta, airing on Bravo, on October 7, 2008.
11. During Kim's time on Real Housewives of Atlanta she is known and remembered for her hit single, "Tardy for the Party."
12. During the show she met husband, had two children, and went through her shares of ups and downs, friendships, and legal matters.
13. Kim also put out some other well known singles during that time such as "Google Me" (2011) and "Love Me First" (2012).
14. She is also known for her fashion sense.
15. Zolciak is always dressed to impress and cost is never an issue when it comes to the way she presents herself.
16. She is also very well known for her love of wigs.
17. Wigs are definitely her favorite, most talked about accessory.
18. She's also spent time involved with various business ventures.
19. Kimberleigh "Kim" Zolciak-Biermann was born as Kimberleigh Marie Zolciak.
20. Kim Zolciak was born in Pensacola, Florida.
21. She was born into a military family.
22. Grew up in Windsor Locks, Connecticut.
23. She is of Italian descent.
24. Was raised Roman Catholic.
25. At 17, Zolciak had an affair with a 49-year-old Windsor Locks police sergeant who had interviewed her as a material witness in a criminal investigation, resulting in a 45-day suspension of the sergeant, who retired two years later.
26. She graduated from East Catholic High School in Manchester, Connecticut in 1996.
27. Studied nursing at the University of Connecticut.
28. At 26, she moved to Atlanta, Georgia, where her parents had moved, and eventually settled in the suburb of Johns Creek.
29. She began work on a country music album, and released a debut single, the dance track "Tardy for the Party," in 2009, followed by a remix EP the following year.
30. Between seasons four and five, Zolciak and her then fiancé were the subject of a spinoff show, Don't Be Tardy for the Wedding, chronicling Zolciak's wedding preparations.
31. Zolciak was scheduled to star in a new reality show on Bravo with fellow The Real Housewives cast member, NeNe Leakes, called NeNe and Kim: The Road to Riches." However, the show was canceled before airing.
32. On September 2, 2015, Zolciak was announced as one of the celebrities who will compete on the 21st season of Dancing with the Stars.
33. For the show Dancing with the Stars she is paired with professional dancer Tony Dovolani.
34. Zolciak has two daughters from previous relationships. Brielle and Ariana Biermann.
35. She was married to Dan Toce from 2001 to 2003. He was arrested in 2010 and pled guilty to one count of felony sex abuse against a minor, a 15-year-old female, and sentenced to 2 1/2 years at the MacDougall-Walker Correctional Institution in Suffield, Connecticut.
36. In May 2010, Zolciak met Atlanta Falcons football player Kroy Biermann at the charity event Dancing with Atlanta Stars.
37. Meeting of Zolciak and Kroy Biermann was later shown on season three of The Real Housewives of Atlanta.
38. The couple wed at their rented Roswell, Georgia home.
39. Together they have four children together; Kroy Jr. (KJ), Kash, and twins Kane and Kaia.
40. On March 12, 2013, Zolciak's Real Housewives of Atlanta castmate, Kandi Burruss, and her collaborating songwriter/producer, Rodney "Don Vito" Richard, filed suit against Zolciak for profits earned from the sale of the 2009 single "Tardy for the Party".
41. In the documents filed, Burruss' attorney, RHOA castmate Phaedra Parks, alleges her clients wrote the song for Zolciak and that Zolciak released and sold the single "without [the] plaintiffs' authorization, license or consent."
42. She had five out of her six children in Atlanta.
43. She claims that Atlanta is the place where all her dreams came true.
44. She is known for using Botox.
45. She likes to use Dr. Simon S. Ourian cosmetic products.
46. She runs her blog at http://www.kimzolciak.com/blog.
47. She likes "The Breakfast Club" and "Sixteen Candles".
48. She has three dogs.
49. At home she wears waist trainer.
50. She doesn't wear spanx, she hates them.
Source: kimzolciak.com, facebook.com/KimZolciakOfficial, Wikipedia.org