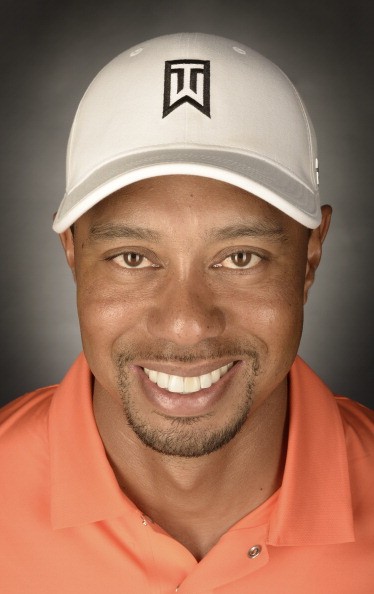 Son of a Vietnam War veteran who started playing golf when he was just two. Here're 45 facts about the golf champion:
Eldrick Tont "Tiger" Woods

was born on December 30, 1975.

His father, Earl Woods, was a retired lieutenant colonel and Vietnam War veteran.

His mother, Kultida Woods, is originally from Thailand, where Earl had met her on a tour of duty in 1968.

Woods got his nickname 'Tiger' in honor of his father's friend Col. Vuong Dang Phong, who had also been known as Tiger.


Tiger was introduced to golf before the age of two by his father who was an amateur at the sport.

Tiger putted against comedian Bob Hope in a television appearance on The Mike Douglas Show (1978).

He shot a 48 over nine holes over Cypress Navy course when was just three years old.

When he was five, he appeared in Golf Digest and on ABC's "That's Incredible".

Before turning seven, Tiger won the Under Age 10 section of the Drive, Pitch, and Putt competition at the Cypress Navy course, California.


He won the 9-10 boys' event, the youngest age group available, at the Junior World Golf Championships when he was just eight years old.

Tiger won the Junior World Championships six times, including four consecutive wins from 1988 to 1991.

At the age of 15, Woods became the youngest ever U.S. Junior Amateur champion (a record which stood until it was broken by Jim Liu in 2010).

In 1992, Tiger was named Golf Digest Amateur Player of the Year, Golf World Player of the Year, and Golf week National Amateur of the Year.

He enrolled at Stanford in 1994 under a golf scholarship.

He did his major in economics, and was nicknamed "Urkel" by college teammate Notah Begay III.

On August 20, 2007, California Governor Arnold Schwarzenegger and First Lady Maria Shriver announced that Woods would be inducted into the California Hall of Fame.

Tiger credits his fine hand and finger control to years of playing video games as a kid. The games also helped him overcome fear of failure.

Between the ages of 16 and 17, Tiger grew so quickly that he had to change club lengths twice.

After Tiger skipped the 1996 dinner at which he was to receive the award for top college golfer, he personally wrote 200 letters of apology to the guests.

At a 2000 tournament in Thailand, Tiger was offered Thai citizenship. He politely turned the offer down.

Tiger wrote a book entitled "

How I Play Golf" (2001)

. It sold more than 1.5 million copies.

In 2006, Tiger became the youngest golfer to reach 50 victories at the age of 30.

Woods owns a 150-foot yacht called Privacy.


He donated $3 million to Haitian earthquake relief in 2010.

Woods has won a total of 137 tour titles, which include 14 majors.

In 2000, he signed a 5-year, $105 million contract extension with Nike which was the largest endorsing deal ever signed by an athlete at that time.

In February 2007, along with

Roger Federer

and

Thierry Henry

, Woods became an ambassador for the "

Gillette

Champions" marketing campaign.

In 2009,

Forbes confirmed that Woods was indeed the world's first athlete to earn over a billion dollars in his career (before taxes).


Forbes also estimated his net worth to be $600 million, making him the second richest "African American" behind only

Oprah Winfrey

in 2009.

Tiger Woods Foundation

was established in 1996 by Woods and his father Earl, with the primary goal of promoting golf among inner-city children.

Woods married a Swedish former model, Elin Nordegren on October 5

th

,2004 at the Sandy Lane resort in Barbados.

Woods has a daughter Sam Alexis (2007) and son Charlie Axel Woods (2009).

He believes in the teachings of

Buddhism

.

His favorite food is McDonalds cheese burgers and Taco Bell.


Woods underwent successful laser eye surgery in 1999 and no longer wears glasses.

His mother hand made his club head cover. The words "Love from Mom", in Thai, are stitched on it.

He always wears red on the final day of the tournament, because his mother feels that it's a lucky and "power color" for him.

In 2009, it was revealed that he had multiple affairs with several women and more than a dozen mistress.

On December 11, 2009, Woods admitted to infidelity, and apologized to his fans and family.

To focus on his marriage and family he went into a 45-day therapy program.

Tiger and Elin were divorced on August 23, 2010.

His favorite movie is 'Caddyshack'.


Tiger's favorite musicians include: U2, Boyz II Men, and Janet Jackson.

His perfect day is to surf, ski, play golf, and go spear-fishing, all in the same day!

Tiger had nine cheeseburgers (yes nine!) when he hosted his first Masters dinner.