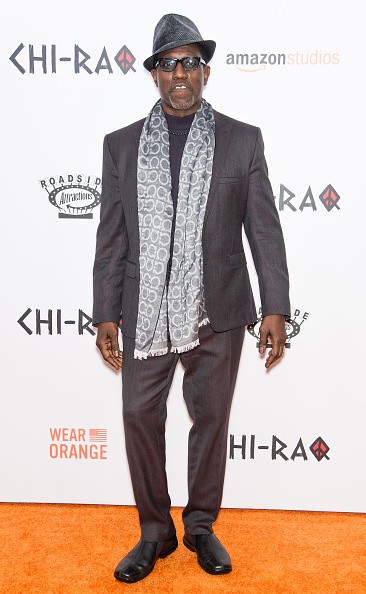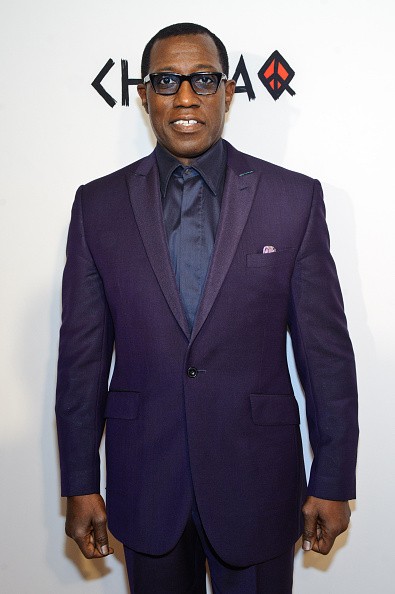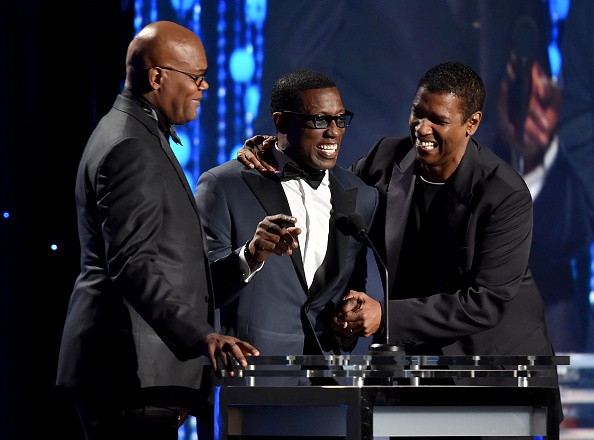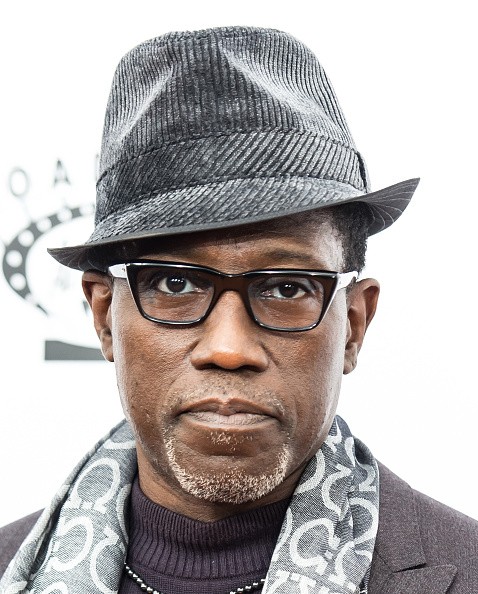 Learn 50 interesting facts about actor and martial artist, Wesley Snipes.
1. His full name is Wesley Trent Snipes.
2. He is an American actor, film producer and martial artist.
3. He is best known for his role as the Marvel Comics character Blade in the Blade film trilogy.
4. He formed a production company, Amen-Ra Films, in 1991, and a subsidiary, Black Dot Media, to develop projects for film and television.
5. He has been training in martial arts since the age of 12.
6. In martial arts he earned a 5th dan black belt in Shotokan Karate and 2nd dan black belt in Hapkido.
7. Snipes was born in Orlando, Florida.
8. His mother is Maryann, a teacher's assistant.
9. His father is Wesley Rudolph Snipes, an aircraft engineer.
10. He grew up in the Bronx, New York.
11. He attended the Fiorello H. LaGuardia High School of Music & Art and Performing.
12. He moved back to Florida before he could graduate.
13. After graduating from Jones High School in Orlando, Snipes returned to New York and attended the State University of New York at Purchase.
14. He also attended Southwest College in Los Angeles, California.
15. At the age of 23, Snipes was discovered by an agent while performing in a competition.
16. He made his film debut in the 1986 Goldie Hawn vehicle Wildcats.
17. Later in 1986 he appeared on the TV show Miami Vice as a drug-dealing pimp in the episode "Streetwise".
18. In 1987, he appeared as Michael Jackson's nemesis in the Martin Scorsese-directed music video "Bad" and the feature film Streets of Gold.
19. Snipes was also considered for the role of Geordi La Forge in the TV series Star Trek: The Next Generation, but the role eventually went to LeVar Burton.
20. Snipes' performance in the music video "Bad" caught the eye of director Spike Lee.
21. Snipes turned down a small role in Lee's Do the Right Thing for the larger part of Willie Mays Hayes in Major League, beginning a succession of box-office hits for Snipes.
22. Lee would later cast Snipes as the jazz saxophonist Shadow Henderson in Mo' Better Blues and as the lead in the interracial romance drama Jungle Fever.
23. He played Thomas Flanagan in King of New York opposite Christopher Walken.
24. He played the drug lord Nino Brown in New Jack City.
25. The role of the drug lord Nino Brown in New Jack City was written specifically for him by Barry Michael Cooper.
26. He also played a drug dealer in the 1994 film Sugar Hill.
27. Snipes has played a number of roles in action films like Passenger 57, Demolition Man (with Sylvester Stallone), Money Train, The Fan, U.S. Marshals and Rising Sun.
28. He appearede as well in comedies like White Men Can't Jump, and To Wong Foo, Thanks for Everything! Julie Newmar where he played a drag queen.
29. Snipes has appeared in dramas like The Waterdance and Disappearing Acts.
30. In 1997, he won the Best Actor Volpi Cup at the Venice Film Festival for his performance in New Line Cinema's One Night Stand.
31. In 1998, Snipes had his largest commercial success with Blade, which has grossed over $150 million worldwide. The film turned into a series.
32. He also received a star on the Hollywood Walk of Fame.
33. Received an honorary doctorate from his alma mater, SUNY/Purchase.
34. In 2005, Snipes sued New Line Cinema, and David S. Goyer, director of Blade: Trinity, which Snipes also produced. He claimed that the studio did not pay his full salary, that he was intentionally cut out of casting decisions, and that his character's screen time was reduced in favor of co-stars Ryan Reynolds and Jessica Biel. The suit was later settled, but no details were released.
35. He has discussed reprising the role of Blade as part of the Marvel Cinematic Universe, it was his last theatrical release film until 2009.
36. He later appeared in The Contractor, filmed in Bulgaria and the UK, Gallowwalkers, released in 2012, and Game Of Death.
37. Snipes was originally slated to play one of the four leads in Spike Lee's 2008 war film Miracle at St. Anna but had to leave the film due to tax problems; his role eventually went to Derek Luke.
38. Snipes made a comeback performance in Brooklyn's Finest as Casanova "Caz" Phillips, a supporting character, it was his first theatrical release film since 2004.
39. He also had to turn down the part of Hale Caesar in The Expendables because he was not allowed to leave the United States without the court's approval.
40. In 2014, he appeared in the sequel The Expendables 3.
41. In the late 1990s, Snipes and his brother started a security firm called the Royal Guard of Amen-Ra, dedicated to providing VIPs with bodyguards trained in law enforcement and martial arts.
42. Amen-Ra is also the name of his film company.
43. In 1996, the first film produced by Amen-Ra was A Great And Mighty Walk - Dr. John Henrik Clarke.
44. In 2005, Snipes was in negotiations to fight Fear Factor host Joe Rogan.
45. He has a 5th degree black belt in Shotokan karate and a 2nd degree black belt in Hapkido.
46. He has also trained in Capoeira under Mestre Jelon Vieira.
47. He trained in a number of other disciplines including kung fu at the USA Shaolin Temple and Brazilian Jiu Jitsu and Kickboxing.
48. During his time in New York, Snipes was trained in fighting by his friend and mentor Brooke Ellis.
49. Snipes has been married twice. He was married first to April Snipes. He and April have a son, Jelani Asar Snipes.
50. In 2003, Snipes married painter Nakyung "Nikki" Park. He and Park have four children.