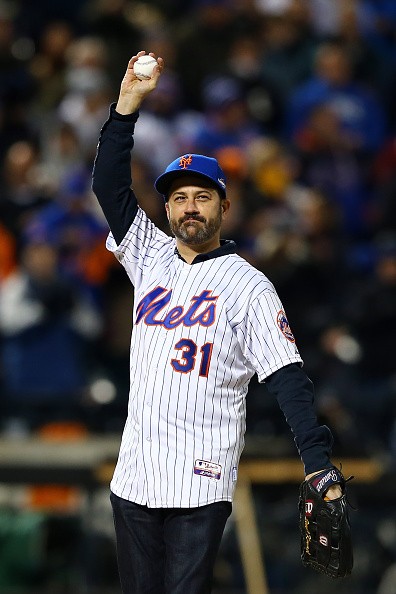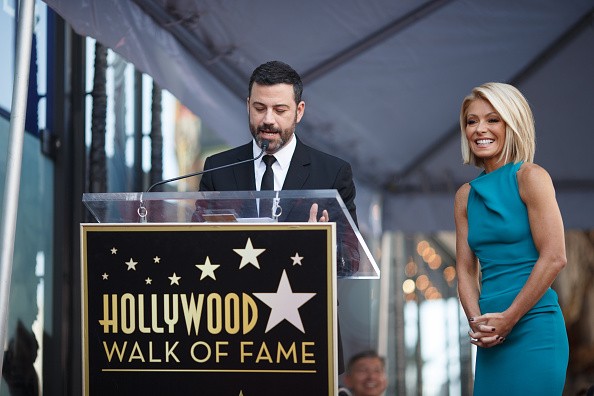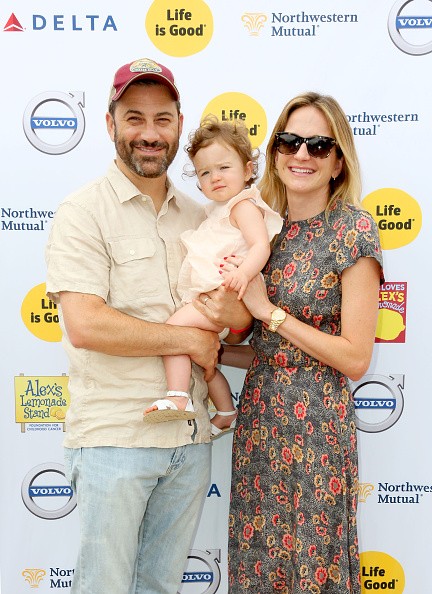 50 facts from life and career of television host Jimmy Kimmel.
1. His full name is James Christian "Jimmy" Kimmel.
2. He is a television host, producer, writer, comedian, voice actor, musician and radio personality.
3. He is the host and executive producer of Jimmy Kimmel Live!, a late-night talk show that premiered on ABC in 2003.
4. Kimmel also hosted the 64th Primetime Emmy Awards on September 23, 2012.
5. Prior to hosting Jimmy Kimmel Live!, he was best known as the co-host of Comedy Central's The Man Show and Win Ben Stein's Money.
6. Kimmel has also produced such shows as Crank Yankers, Sports Show with Norm Macdonald, and The Andy Milonakis Show.
7. Kimmel was born in Brooklyn, New York, and grew up in the neighborhood of Mill Basin.
8. Is the eldest of three children.
9. His mother Joan is a homemaker.
10. His father James Kimmel is an IBM executive.
11. He is, and was raised, Catholic.
12. As a child served as an altar boy.
13. Kimmel's mother is of Italian ancestry.
14. Two of his paternal great-great-grandparents, Theresa and Christian Kimmel, were German emigrants.
15. The family moved to Las Vegas, Nevada, when he was nine years old.
16. He graduated from Ed W. Clark High School.
17. Kimmel's uncle, Frank Potenza ("Uncle Frank"), appeared on Jimmy Kimmel Live! as a regular from 2003 until his death in 2011. His cousin, Sal Iacono, performed Kimmel's former co-hosting duties during the last season of Win Ben Stein's Money and then became a writer and sketch performer on Jimmy Kimmel Live!
18. Kimmel began working in the radio industry while in high school, hosting a Sunday night interview show on UNLV's college station, KUNV.
19. While attending Arizona State University, he became a popular caller to the KZZP-FM afternoon show hosted by radio personalities Mike Elliott and Kent Voss in Phoenix, Arizona.
20. In 1989, Kimmel landed his first paying job alongside Voss as morning drive co-host of The Me and Him Show at KZOK-FM in Seattle, Washington.
21. Kimmel and Voss were fired by KZOK and were fired again a year later at WRBQ-FM in Tampa, Florida.
22. Kimmel went on to host his own show at KCMJ in Palm Springs, California, where he persuaded a young Carson Daly to drop out of college and become his intern. After a morning stint at KRQQ in Tucson, Arizona, Kimmel landed at KROQ-FM in Los Angeles.
23. He spent five years as "Jimmy The Sports Guy" for the Kevin and Bean morning show. During this time he met and befriended a struggling comedian named Adam Carolla.
24. Kimmel began his television career as the comedic counterpart to Ben Stein on the game show Win Ben Stein's Money, which began airing on Comedy Central in 1997. His quick wit and "everyman" personality were counterpoints to Stein's monotonous vocal style and faux-patrician demeanor. The combination earned the pair an Emmy award for Best Game Show Host.
25. In 1999, during his time with Win Ben Stein's Money, Kimmel co-hosted (with Carolla) and co-produced (with Daniel Kellison), Comedy Central's The Man Show.
26. In spring 1996, Kimmel appeared as "Jimmy the Fox Guy" in promos on the Fox Network.
27. His other television work included being the on-air football prognosticator for Fox NFL Sunday for four years.
28. In August 2006, ABC announced that Jimmy Kimmel would be the host of their new game show Set for Life. The show debuted on July 20, 2007.
29. On April 6, 2007, Kimmel filled in for Larry King on Larry King Live. That particular broadcast dealt with paparazzi.
30. He has had numerous appearances on other talk shows including, but not limited to, Live with Regis and Kelly, The Howard Stern Show, The Ellen DeGeneres Show, and the Late Show with David Letterman.
31. He has appeared on The Late Show five times, most recently in 2010.
32. Kimmel served as roastmaster for the New York Friars' Club Roast of Hugh Hefner and Comedy Central Roasts of Pamela Anderson.
33. He has appeared on ABC's Dancing with the Stars, along with his parking lot security guard Guillermo.
34. He hosted the 64th Primetime Emmy Awards which aired on September 23, 2012, marking his first time hosting the event.
35. Kimmel and his first wife Gina Maddy married in 1988 and divorced in 2002.
36. Kimmel and Maddy had two children, son Kevin and daughter Katherine.
37. He had a relationship with comedian Sarah Silverman from 2002 until they broke up in March 2009.
38. He started dating Molly McNearney, a co-head writer for Jimmy Kimmel Live, in October 2009.
39. Kimmel and McNearney became engaged in August 2012, and married in July 2013.
40. On July 10, 2014, Kimmel and McNearney welcomed their first child, Jane Kimmel.
41. Kimmel plays the bass clarinet.
42. Was a guest performer at a July 20, 2008, concert in Costa Mesa, California, featuring The Mighty Mighty Bosstones, performing with the group on the song "The Impression That I Get."
43. Kimmel has spoken publicly of being a narcoleptic.
44. Kimmel and Adam Carolla co-founded the annual Los Angeles Feast of San Gennaro, a New York City annual tradition, which celebrates Italian culture through entertainment, music, and cuisine. The festival also honors outstanding members of the Los Angeles community and raises funds to aid needy children and families in the city. He hosted Los Angeles's eighth annual feast of San Gennaro from September 28 to 30, 2009.
45. Kimmel guest hosted Live with Regis and Kelly during the week of October 22-26, 2007, commuting every day between New York and Los Angeles. In the process, he broke the Guinness World Record for the longest distance (22,406 miles (36,059 km)) travelled in one work week.
46. Kimmel has performed in several animated films, often voicing dogs.
47. His voice appeared in Garfield and Road Trip, and he portrayed Death's Dog in the Family Guy episode "Mr. Saturday Knight"; Family Guy creator Seth MacFarlane later presented Kimmel with a figurine of his character on Jimmy Kimmel Live! Kimmel also did voice work for Robot Chicken.
48. Kimmel's cousin "Sal" (Sal Iacono) has accepted and won a wrestling match with WWE superstar Santino Marella.
49. On July 11, 2007, Kimmel, along with basketball player LeBron James, hosted the 2007 ESPY Awards. The show aired on ESPN on July 15, 2007.
50. Kimmel hosted the American Music Awards on ABC five times, in 2003, 2004, 2006, 2007, and 2008.