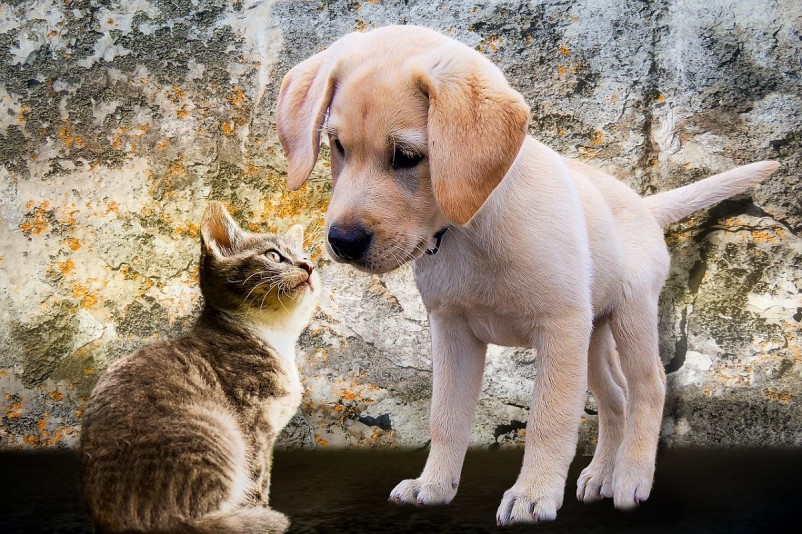 21 Things You Need to Know before Using Pet Sitting Service
Planning a travel? Have a business trip coming up? Worried about leaving your pets with a Pet Sitter? Using a Pet sitter can be a stressful thing for your pets, yourself and the pet sitter. Here are 21 tips that will improve the experience for you and your pets:
1. Prepackage your pets favorite snacks or meals
You know your pets best. Prepack your pets "special" or any dietary food to make things simple for your sitter.
2. Prepackage any medications and/or supplements
Make sure that medications and supplements are well organized and labeled with specific and easy instructions so your pets may get what they need accurately.
3. Get your pets used to the schedule for the sitter
Discuss a schedule with your sitter and get your pet accustomed to the schedule ahead of time. This will allow you pets and sitter be on the same page and make it a comfortable situation.
4. Make sure sitter is insured, has experience and references, and a member of a professional organization
Your pets are important and you want to make sure they are well cared for. Do your homework and request for documents and reference to ensure your pets get the love and care they desire.
5. Make sure all keys work and areas are easily accessible to your sitter
Keep self-locking doors disabled or taped so sitter does not get locked out. Time spent resolving these issues is time away from your pets.
6. Make things simple
Don't have too many specifications or ask your sitter to prepare things for your pet. Prepare them yourself ahead of time to make sure your pet gets exactly what you want them to get and the right amount
7. Put all needed items in one area
Put food, medications, supplements, contact numbers etc all in the specified area. They should be visible and easily accessed for your sitter.
8. Always leave a few contacts to reach you
Be sure to leave several ways to contact you and/or backups in case of emergencies. Doing so will allow for quick resolution and care should any issues arise.
9. If you have an alarm, make sure they function properly and instructions to disarm are complete
Check that all alarms and instructions are working. Sitter will most likely trip alarms so its best to prepare them so they can spend more time with your pets care than stressful alarms.
10. Make sure all leashes, collars, food containers, etc are working properly.
If things are broken, replace them ahead of time so your pets and sitters schedule are running smoothly for the best experience.
11. Take time to train your pets beforehand.
Potty training, walking on a leash, are some of the examples of training pets will need. Let give your pet some guidance ahead of time so that they know what to do and what their boundaries are.
12. Let the pet sitter know of any events that may occur
Expected visits, other pets or areas Sitter and your pet should avoid, neighbors. The more the sitter knows, more they can prepare for a safe and wonderful experience.
13. Keep electronic devices off and go basic
Keep the automatic things on the down low. A sitter's job is to feed, give water, and clean up for your pets. Keeping simple manual bowls and litter boxes will make it easier for the sitter to take care of rather than a mechanical failure.
14. If your pet gets sick, do not leave sick pet with sitter
If a pet is sick, do not send them to a sitter. Your pet needs you or someone that care really care for them. Sitters are not vets and are not trained to care for sick pets.
15. Don't ask your sitter to do too many extra while you are gone
Pets sitters are there to care for your pet. Do not ask for too many request such as water your garden.
16. Have a backup plan for Codes and keyless entries
Mechanics sometimes don't work the way they are supposed to. Have a backup plan if battery runs your garage door opener or keyless entry.
17. Check the weather and plan for a comfortable area for you pets as well as the sitter
Keeping the area comfortable for your pets and sitter will allow for both of them to enjoy the experience. Having a place too hot or too cold can make your pets stressed and uncomfortable.
18. Keep cleaning supplies on hand in case your pet has an accident
Keep some cleaning supplies and paper towels on hand for sitters to clean up after accidents or messes.
19. Call your sitter before you leave to confirm dates and contact information before leaving
Be sure to contact your sitter before you leave. Things happen and it may make things difficult for both the sitter and pets.
20. Let you sitter know of any hiding places or block them before hand
It can be a stressful situation for pets when their owner leaves. Sitters need to be able to find your pets so that they can make it the best possible situation for them.
21. Allow for a meet and greet session to get your pet and the sitter acquainted
Most importantly, allow your pets and yourself to meet with the sitter ahead of time. This will give your pets a chance to get acquainted and allow yourself to ensure your pets are in capable caring hands.