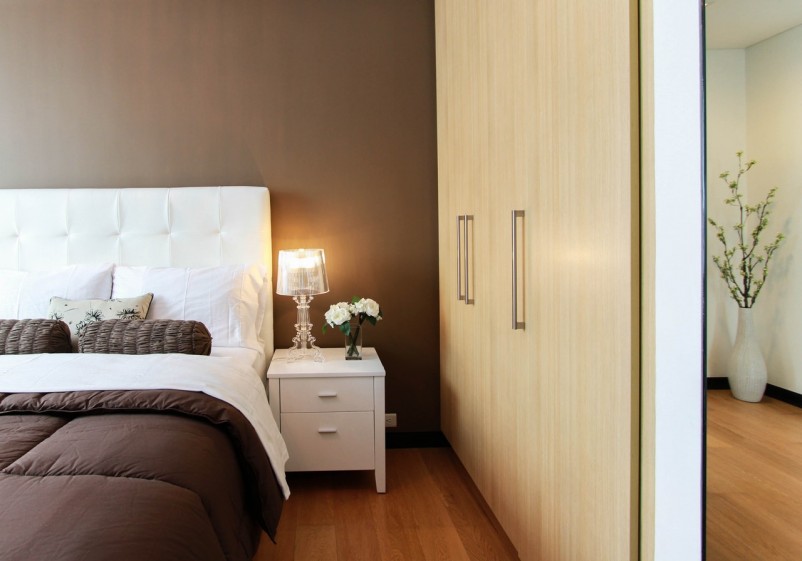 When the summer weather starts to become a distant memory, and fall is approaching, it is important that you spend some time packing away your summer closet and get your fall and winter clothing items out ready. Most of us have both a summer and winter closet, but during the fall we often need a mixture of clothing items to wear during the transitional period. When it comes to fashion sense and the clothes that we have hanging in our closet, a lot of clothing comes down to personal preference, but there are a few staple items that everyone should own. If you feel like your closet is lacking in some fall essentials, then this guide is for you. Here we will outline six of the items that you will need to transition out of summer and get ready for the winter ahead!
Cashmere Sweater
If you want to stay warm this fall, then you should do it in style by investing in a good quality cashmere sweater. While cashmere will cost you a bit more than a standard sweater, it won't just feel better, but it will also look a lot better! A cashmere sweater is a staple item as it can be matched with a range of different items to bring together the perfect outfit. They are also a great way to show your personal style, while also staying warm and cozy. You can get a cashmere sweater in a range of different styles, from stripy to print, and bold to neutral, meaning there is a cashmere sweater out there that will suit your individual style.
Designer Shoes
Every closet needs a pair of designer shoes, but this is definitely the case during the fall. While over-the-knee boots are a very popular trend during the colder seasons, there are also many different designer shoes, including Balenciaga sneakers, that are a great way to keep you warm and looking stylish. The options are endless when it comes to designer shoes, so be sure to check out online luxury fashion designers where you can find a wide range of different shoes from popular designers.
Quality Jeans
Jeans are a life saver during the fall as not only will they go great with your cashmere sweater, but they will also stick by you through thick and thin. No matter what time of the year it is, you can always trust your jeans to bail you out when you are stuck for something to wear. Our advice would be to have a few different pairs of jeans available to you, ranging from a dark denim style to a blue wash denim so that you can mix and match them to create different outfits.
Also, don't make the mistake of buying a cheap pair of jeans and instead invest in a quality pair that won't just last you through the winter, but will also be great to wear throughout the following year.
Knitted Jumper Dress
Don't make the mistake of thinking that dresses are only for the summer months and get yourself a knitted jumper dress to wear with tights and a pair of heeled boots. This a great way to look stylish, keep warm and feel cozy on a cold day during the fall, but it can also be layered up during the winter. A knit dress is by far one of the most versatile items that you will have hanging in your closet as you can either keep it casual or dress it up for a special occasion or night out. It can be difficult to know what to wear during the fall evenings, but a cozy knit dress is a great place to start.
Carry-All Tote Bag
Whether you are traveling backwards and forwards to work in the cold weather or have diapers and baby toys to cart around with you all day, a tote bag is one of the most useful accessories you will have in your closet. A tote bag is both fashionable and practical and will be a life saver during the fall.
Warm Coat
This is probably one of the more obvious items that your closet requires for the fall, but it is by far the most important. It is advisable to have a few different coats available to you so that you can mix and match them for different outfits. The options are endless when it comes to coats, from the classic long midi trench coat, to the practical parka coat, so you can get a coat that is both warm and cozy and is reflective of your personal style.
The transition from your summer to fall closet doesn't have to be difficult or time-confusing. By investing in these fall essentials you can stay warm and cozy while looking stylish throughout the cold weather.