Jewelry is probably a woman's best friend. Ladies love how pieces of jewelry make them beautiful and stunning. That is why jewelry is the best gift idea that you can go for this Christmas for your girlfriend or fiancee. And, you don't have to worry about how much it will cost, because the best place to get affordable yet classy jewelry pieces are in Amazon.
Amazon has hundreds of jewelry pieces from different jewelry brands, and they even offer it at the biggest deals in which you can even save money on. Also, if you're an Amazon Prime member, you can even get more benefits such as complimentary same day and one-day shipping, unlike non-members who will have to wait for a few days to have their orders shipped. So, whether or not you're on a tight budget, Amazon has all the jewelry deals that you can avail and you can even make your girl happy.
To help you, here we have five unique jewelry pieces that you can get on Amazon now, and we promise you that you can never go wrong with one of these simple and stunning pieces.
This necklace has a chain length of 31" plus an extension chain of 1.99". The main stone is made of quartz crystal (crown chakra), pink crystal (sacral chakra), amethyst (third-eye chakra), green aventurine (heart chakra), blue-veins stone (throat chakra), red agate (root chakra), and Redstone (navel chakra). This hand-made tree of life chakra pendant is very unique looking and it promotes beauty, health, good luck, and healing. The packaging comes with a jewelry card with a black velvet bag.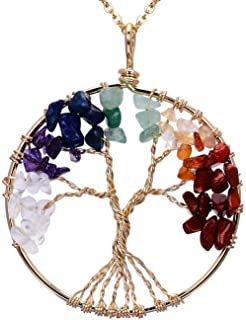 A phoenix symbolizes luck and renewal, and its striking yellow color makes it stand out from all other birds. The beautifully crafted design features a round faceted crystal and unique symmetric design with a row of sparking Aurore borele crystals at each side. It gives out a very romantic look with a cool and colored design. The metal type is eco-friendly and made of rhodium plated alloy, cadmium, and nickel free.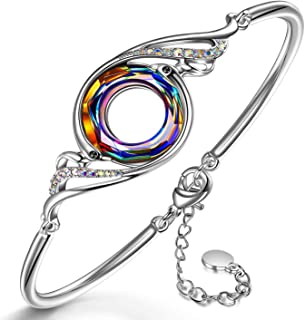 This pretty silver leaf necklace gift set comes in a velvet bag that is lined with satin. It's a sentimental gift for someone you really care for and love. This necklace gives out a very meaningful message that complements the card. The leaf pendant is 1/4x1- ½ inches big and the snake chain is 24 inches all in all with the extension. When cleaning this jewelry, use a soft cloth and keep it dry and away from water.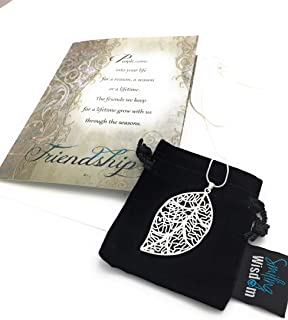 These earrings have a cubic Zirconia detail that has a center stone that measures 6 cm. Its stud measures 1 cm, that has 1 large center stone and 30 small round stones in the halo. These earrings are the perfect fashion accessory for any woman. It flatters anyone with the beautiful CZ stones on the earrings and it will be hard for people not to notice. Get these for your lady and she will surely fall in love more!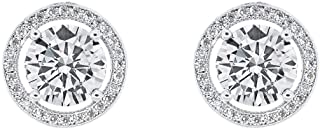 Ado Glo's sensational necklace features a goddess of the tree of life design and it shows a lovely depiction of a very meaningful symbol that is found in numerous cultures around the world. It is polished to a brilliant shine and the graceful pendant measures 31 mm in diameter and suspends along with an 18"+1.5" extender box. It is beautifully wrapped and placed in a beautifully designed blue jewelry box.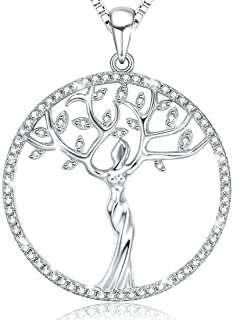 for more great gift ideas, go to amazon.com now!
Disclosure
BOOMSbeat writes about stuff we think you'll like. We have affiliate partnerships and may earn commission from any sale resulting from this page.