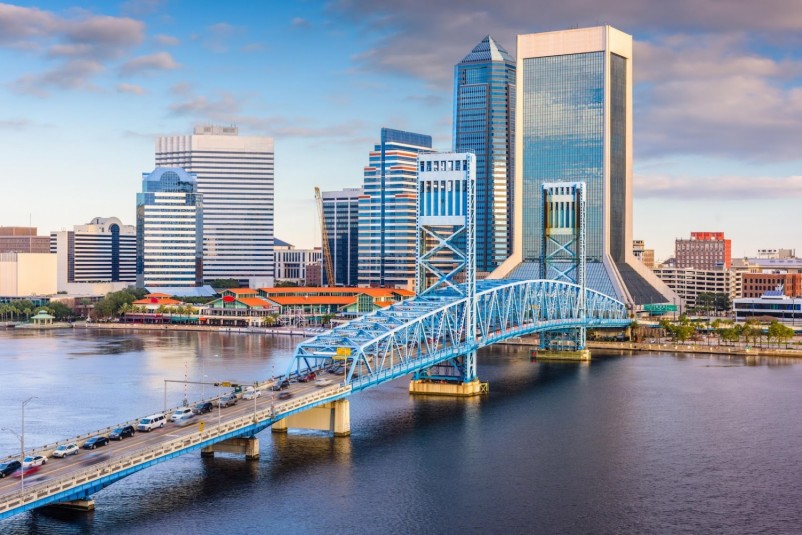 Jacksonville is a wonderful city in northern Florida. It is home to sports teams such as the Jaguars and music groups such as Lynyrd Skynyrd. There are many up and coming developments in Jacksonville as well. Jacksonville is also the largest city in America when considering the geographical size. Continue reading below to learn more about this great city.
1. Jacksonville Has the Most Parks in Any Urban Setting
Jacksonville is home to over 111,669 acres of parks. Anyone who has been to Jacksonville and knows of its urban development may be surprised by this fact, but it is true. Jacksonville promotes outdoor play for people of all ages and does so through its multitude of green spaces and parks that are available for all.
2. Jacksonville Used to Be Popular because of Its Ostrich Farm
The ostrich farm that was present in Jacksonville used to be the most popular destination for tourists. Many individuals came to Jacksonville just to see this farm. This was in the early 1900s. The location of where the ostrich farm was is now in Southbank and Downtown Jacksonville. This would also be surprising to know considering what downtown Jacksonville is today.
3. Jacksonville was Considered the Original Hollywood
In the early 1900s, specifically 1916, there were over thirty movie companies and film organizations located throughout the city. Most of these movie companies incorporated the importance of silent filmmaking, especially with the rise of actors such as Charlie Chaplin. The industry was localized in Jacksonville before California became important and before Hollywood was invented. Jacksonville was the original site of filmmaking.
4. One of the Oldest and Largest Trees in America is in Jacksonville
One of the oldest and largest trees of America, the Treaty Oak, is located in downtown Jacksonville. It is actually located in the downtown, Southbank district. This tree has been in the city since its inception in 1822. It is twenty-five feet around and over seventy feet high for many to enjoy.
5. Jacksonville is the Home of the Original Skatepark
The very first skatepark in the United States is located in Jacksonville. The name of this skatepark is the Arlington Kona Skatepark. Tony Hawk was actually one of the first competitors in this skatepark. He performed here before he became a superstar. This skatepark continues to be open for novices to utilize in hopes of becoming the next Tony Hawk.
6. Jacksonville's University of North Florida has Open to the Public Green Space
The University of North Florida, located in Jacksonville, has over five hundred acres of green space that is open to the public year round. This green space is protected land that contains forestry and many varieties of wildlife. There are also numerous outdoor activities that can be enjoyed within this space including hiking, fishing and canoeing on the water ways.
7. Jacksonville has been Home to the River Run Since 1978
Jacksonville Florida's ever popular River Run began in 1978, on April 1, or April Fool's Day. It started as a smaller scaled event, and today there are thousands of runners and walkers in the event. The run is fifteen kilometers in length, which is the equivalent to 9.3 miles. You can find individuals coming from across the nation to run or walk in this race every year.

Jacksonville, Florida is known for being one of the most urban and beautiful cities in northern Florida. There is much more to Jacksonville than one may initially imagine, however. Be sure to hire Suddath Movers in Jacksonville, Florida to assist you in relocating to Jacksonville, Florida.