You don't have to worry about greasy encounters when spreading butter on your corn anymore. Get these helpful butter holders and spreaders for your favorite corn on the cob!
This butter on the cob spreader from HIC Harold Import Co makes butter spreading even more convenient and more comfortable. You can now enjoy fresh and creamy butter on your freshly steamed or baked corn cobs.
This butterer allows you to eat corn and butter without having to be messy at all. Keep your hands from being all greasy and buttery while eating corn from time to time.
It is made in the United States and is FDA-approved, BPA-free, and is made with recyclable plastic material, which guarantees it is safe to use. The plastic material is strong, lightweight, and durable for quick storage after use. The tool measures about three to two inches long.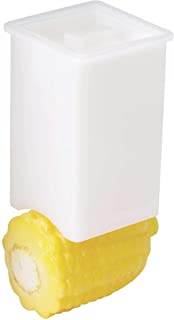 Easily stick your butter inside this butterer and then seal it with its plastic lid. The curved end will be able to catch some butter residue. This tool is wide enough for larger corn ears. It is easy to use and clean and is dishwasher safe.
This cob spreader is 3.25 inches and 1.75 inches long and big. The material is made of durable plastic, which lasts longer than other butter spreaders in the market. It can hold up to about half of a quarter-pound stick of butter, so you don't have to refill the tool too often as possible.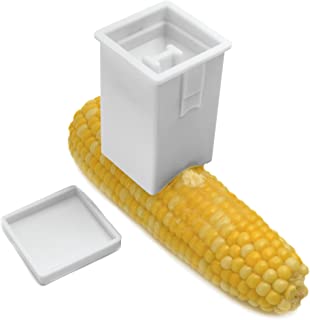 You can now gently rub the butter spreader over the freshly cooked ear of corn for easily spreadable butter. The device also has curved edges that can perfectly fit into any cob size. It assures complete butter coating on the cob. You can also store the butter back to the container again with its plastic cover.
Easily spread the butter on your corn cobs, toasts, bread, bagels, dishes, and more with this easy butter applicator from Tovolo. You can now enjoy applying butter on your food without having to worry about making a mess!
Gone are the days that you will have to struggle in using butter knives and utensils because this butter applicator is more convenient to use anytime, anywhere. The soft silicone allows you to get the right amount of butter for your food.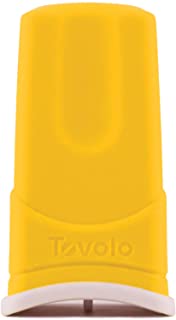 The piece of butter will be put inside the tool, and as you glide the applicator in your corn or toast, it will dispense a generous amount of butter for you. You can also store butter inside this tool after use because it has a plastic and silicone cover for easy storage. You don't need to cut any amount of butter to fit in the tool because a whole stick will fit into it.
Easily spread butter on cookware, toasts, baking dishes, and corn cobs with this butter spreader and applicator from FusionBrands. Protect your hand from the slippery and greasy mess while applying butter, as well as from the food's heat.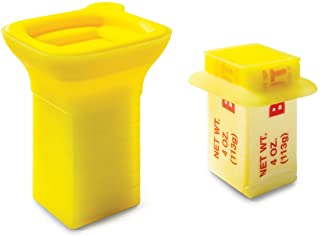 This butter applicator allows you to put a light and generous amount of butter in your food however you like it. It has a 3-piece design that can hold and store up to a full stick of butter. It also has a plastic lid for quick storage after use. Kids will surely enjoy their breakfast meals and snacks with butter with this spreader anytime.
This set has two 4-packs that come in assorted and bright colors. Chef Craft's Jumbo Corn Holders and one butter spreader are what every mom should have in their kitchen for their kids to enjoy buttered corn every time.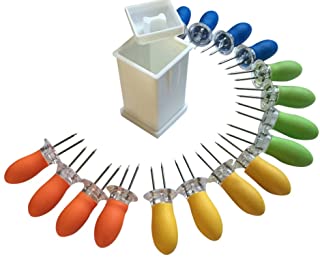 The corn holders are durable and safe to use by children. It has interlocking stainless steel pins that are safely secured when not being used. The handles and grip of the corn holders have an ergonomic design that can be easily gripped. The butter spreader is also BPA-free and measures 3 inches by 1 and ¾ inches.
Disclosure
BOOMSbeat writes about stuff we think you'll like. We have affiliate partnerships and may earn commission from any sale resulting from this page.