Keep your keys in one place and secure it from possible intruders--get yourself a magnetic key holder. If you're looking for one, here are four of the best magnetic key holder brands in the market today.
This magnetic key holder from Katzco includes three pieces of a magnetic key holder that measures about 1.25 inches by 2.75 inches. The compartments of this magnetic key holder can fit most car keys, even those that are smartly remoted ones. Simply slide in the cover to access the compartments and get your keys.
The magnet is durable, thick, and strong, but it does not feel heavy at all to bring around if you want. The strong magnet can stick to any surface, and it is made of black ABS construction that is durable, waterproof, corrosion and rust-free, heat, weather, and impact-resistant as well.
This is best for homeowners, office workers, shops, key holder for emergency keys, and vehicle keys.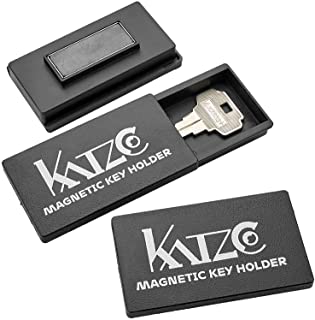 This magnetic key holder is one of the best magnetic key holders you can get in the market today. This is a great way to keep and hide your essential keys, especially those keys that are for emergencies and lockouts. You can also keep other important and secret stuff inside this magnetic key holder such as money, notes, and small valuable items.
The holder is made of two heavy-duty magnets that can hold on for a long time in any steel surface or area. It is also strong enough to keep under the car, in your drawer, or in a secret, allocated spot where you can keep your valuable items.
The magnets are durable and are made of rugged black plastic on the outside with an easy-slide lid that holds the keys or whatever item you put inside secure and dry. The holder measures 2-3/16 inches by four ⅜ by ⅞ inch. The interior of the box is ¾ inches deep.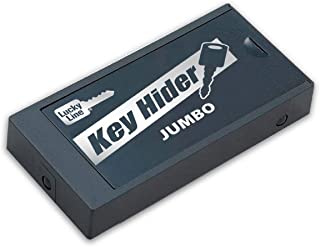 This magnetic key holder is crafted to hide a key whenever you want. You may hide the key inside or outside the holder. You can even keep one or two keys at a time in this holder. The magnetic key box can securely store and attach it to any steel surface, and it is not only limited to car keys but also house and office keys, keys for shops, rooms, and even emergency keys.
The holder is made of durable plastic that mainly features a sliding cover with a built-in stop to prevent the cover from being misplaced. The holder measures about 4 11/16 inches in length, 1-3/16 inches in height, and 2 inches wide—the interior dimensions measure3-¾ inches in length, 1-½ inches wide, and 4.2 cubic inches in volume.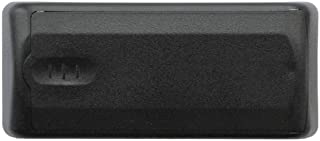 This is a powerful magnet that can securely hold your keys anytime and anywhere you place it. The material is made of powerful neodymium magnets, and it can surely hide your keys and can be placed securely in a magnetic surface or area.
The key hider is also waterproof, and it comes with a durable design that keeps contents dry and safe. You can now conveniently store and keep your keys from being too exposed and stash it out of sight. The key hider can be attached to any surface, such as plastic, metal, and wood. The holder comes with a 3M VHB adhesive-backed metal plate for attaching.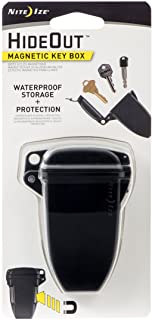 Visit Amazon for more amazing deals!
Disclosure
BOOMSbeat writes about stuff we think you'll like. We have affiliate partnerships and may earn commission from any sale resulting from this page.