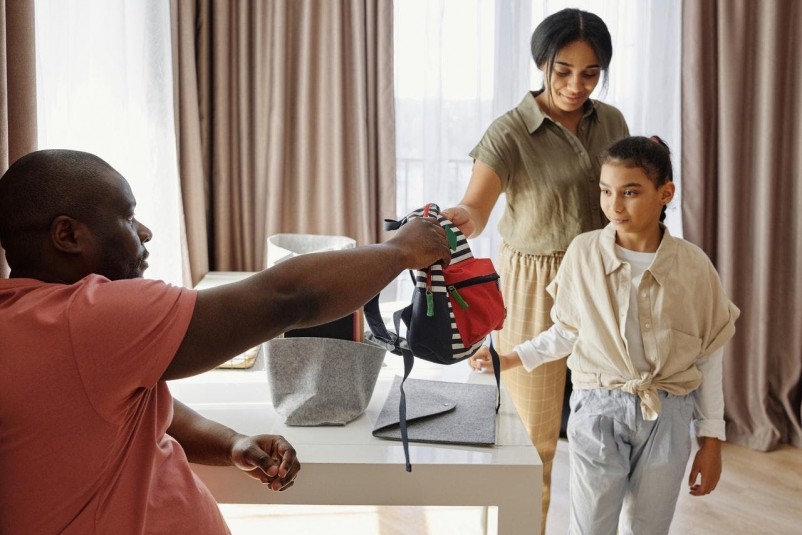 You might find it hard to believe, but it's already that time of year again: back to school. The summer has flown by, and whether the kids like it or not, it's time to hit those books.
Heading to the classroom and starting a new grade might feel a little stressful for some students, but it's also exciting. Kids get to see their friends and teachers again, and soon they'll be busy learning new information and working on interesting homework projects.
To get your little one in the "back to school" spirit and excited for the upcoming year, check out these unique supplies.
A Hip Backpack
Whether your child is eight or 18, they're going to need a cool bag to carry all those books and supplies. Look for a backpack that comes with sleeves for their laptop and mobile phones. Is your child really into technology? If so, you might want to consider a bag with a built-in phone charger - yes, they do exist!
You'll also want something practical, in addition to being technologically friendly. Look for a long-lasting material like canvas, and one with lots of pockets to store all those gadgets kids carry around.
A Homemade Facemask
The world continues to fight its ways through the COVID-19 pandemic, and that means social distancing and facemasks aren't going away anytime soon. Wearing a facemask is particularly essential for students attending schools this fall. You'll want your child to be safe and comfortable at all times. Instead of buying generic, disposable masks, why not make your own?
Make a mask that's both effective and stylish with a crotched or knitted exterior shell. Find an online retailer with a huge selection of yarn brands to provide the highest quality in warmth and durability. The right retailer will also offer easy-to-follow patterns on their site for the perfect homemade mask. You'll need a breathable fabric for the interior to complement the outside.
A Personalized Water Bottle
Due to the potentially harmful effects caused by the COVID-19 virus, drinking from a public water fountain is another cause for concern. You'll want to ensure that your child is hydrated while safely obtaining water from a personalized source. It's easy to buy a carton of plastic water bottles from your local grocery store, but that becomes expensive, and it's incredibly detrimental to the environment.
A better solution is to invest in a reusable water bottle filled from a tap without the risk of catching or spreading germs. To make an essential item a little more interesting, customize the bottle by printing your child's name on it! Most companies offer the option to personalize their water bottle products online, and if they don't, find a good printing company that provides high-quality printing services.
Bluetooth Headphones
Become your kid's biggest fan and buy them a pair of Bluetooth headphones. They can be a little on the pricier side, but they're worth the expense because they're user-friendly and hands-free. And, your son or daughter will be singing your praises thanks to this sought-after gift.
Back to school time can be stressful, but it's also the beginning of a brand new exciting year. Make the most of it with these unique supplies.